Kathleen Macedo or simply Kate, sympathy in person, this Minas Gerais first-time mom from Gabriel, showed some of her pregnancy and childbirth on YouTube. Today, as an accomplished mother, she tells us more about her experiences as a pregnant woman and also as a new mother. Welcome Kate! 
Changing Diapers: Tell us a little about yourself, profession and how long you've been married…
Kate:Hello readers of Changing Diapers! It was with great joy that I received the invitation from Patrícia and it will be a pleasure to be able to talk a little about my life and my experiences to you! I have a degree in Architecture and Urbanism from the Federal University of Viçosa and an MBA in Business Management from FGV. My specialty is Real Estate Development, that is, I am one of those people who helps to take up an empty lot and build large residential and commercial projects. I am married to Jean, he is from the IT area, with an MBA in Project Management from IBMEC. We have a happy marriage with a huge partnership and, on April 13th of this year, we will celebrate 6 years of marriage. Jean and I are true soulmates; we are different people in temperament and behavior, but at the same time, we have a similar outlook on life and the same goals. This is one of the secrets of a lasting and harmonious marriage, girls:share essential goals and values!
Changing Diapers: How did motherhood come about in your life and the decision to get pregnant? How was Jean's participation in that decision?
Kate:Before I answer your question, I am going to tell you a curious fact about couple decisions in my life. A funny thing about being married was that I changed, in the sense of sharing decisions. I went to study outside my parents' house at the age of eighteen and lived for many years alone. So, I was used to deciding everything for myself, I was even a bossy person, lol. When Jean and I decided to get married, he said he wanted to participate in all the preparations. I was silent, I accepted, but the bossy woman thought it was bad, because I wanted to choose everything. And, to my surprise, it was great! I matured with the process and saw how good and nice it is to have someone to share decisions with. Since then, we decided all things together, we planned each step. Jean and I planned this pregnancy well.
Changing Diapers: Did you have any difficulty getting pregnant? 
Kate:I thought it could take a long time, because I had been taking contraceptives for over fifteen years. Doctors said the organism took six months to clean and that couples without health problems could take up to two years to achieve a successful conception. Of course, I had the expectation of achieving it in the first month, it is part of it. But, it didn't come, and soon I forgot about it, literally, because I had to dedicate myself to small works and to the process of acquiring and registering an apartment we acquired. Then came a trip to Europe. When we got back from the trip, it was exactly the month that the six months without contraceptives were completed. That's when I said to Jean: now we are going to take this business seriously. And we used a method that I described in my YouTube video: "How to get pregnant fast". To my delight,
Changing Diapers: How was it to receive the positive result? What did you feel at the moment you received the news?
Kate:Do you know when you're trying, but you can't believe it's going to be like that, right now? It was my thought when I noticed that my period did not come. I never write down dates, but I knew she was coming at the end of the month. By chance, I had saved the date of my last period, because of a urine test I did. And since my period is never late, I noticed, more than a week later, that she didn't come. I did a test at home with an American ovulation test, which also indicates pregnancy. Two dashes in the act. I emailed my sister and husband with the photo. My sister called me: "You are pregnant!". I denied it, I didn't believe it. I said I was going to do a new test a week later, but I couldn't stand it and bought it the next day. I did it and, immediately, two dashes. Then we called our families and broke the news. At the same time I went to the laboratory, did a private blood test (I didn't even know I could, how practical) and, hours later, confirmation arrived. About my reaction to the pregnancy, as I said above, I didn't expect it. Then, after taking the second test, I cried out of fright and also out of guilt, because I had stopped taking folic acid. I asked my son for forgiveness for not taking the folic acid correctly and I asked God that nothing bad had happened (mother's neuras). Then I was super happy. I asked my son for forgiveness for not taking the folic acid correctly and I asked God that nothing bad had happened (mother's neuras). Then I was super happy. I asked my son for forgiveness for not taking the folic acid correctly and I asked God that nothing bad had happened (mother's neuras). Then I was super happy.
Changing Diapers: How was it to tell the news to Jean? And for the family?
Kate: Jean was in the bedroom lying down and saw when I got up early and went to the bathroom. He knew that I had gone to take the test. I didn't have to wait for five minutes, my HCG was so high that it gave me two dashes on the spot! And I left the bathroom, showed it to him and started to cry, as I already reported. That was about six in the morning and we called the family right then. My parents and Jean's mother were very happy and his mother said that it was certainly pregnancy, because a pharmacy test usually gives a false negative, but almost never gives a false positive. And, as I had already done two tests, I was sure that I was pregnant.
Changing Diapers: Was there a time when you were afraid of this new stage of life? How did you deal with that?
Kate: I was not afraid because when I make a decision in life, it has been thought of for a long time, I have pondered all sides. Furthermore, I always put my plans in the hands of God, He is my best friend and my great confidant. And what you give to God does not go wrong, because it is He who makes the plan, according to what you ask for. God is perfect and has given me a husband who is a blessing and a healthy and charming son. God made all my dreams come true.
Changing Diapers: Was the discovery of sex a surprise or did you expect it? And the choice of the baby's name, was it smooth or did they have disputes and also guesses?
Kate:Happiest day was the day of sex confirmation! I always wanted a boy, since before I got married, but I can't explain why. As soon as I discovered the pregnancy, I started to say that whatever came was good, because I didn't want to hurt the baby inside me, lol. But, in time, I only thought of a boy; in stores, I went to the boy's macaws first, my intuition was telling me that I was a boy. On the TN ultrasound, which measures the baby's neck to see if there is a possibility of any syndrome, the doctor gave an 80% chance of being a boy. On the 16-week ultrasound I scheduled just to find out the sex, the doctor confirmed me: big boy! Regarding the choice of name, Jean and I chose together, before we started trying to get pregnant. I went to a website with names and I was saying some to him,
Changing Diapers: What is the perspective of motherhood that you had before and that changed completely after Gabriel's birth.
Kate: I definitely thought it was easier. I was surprised to realize that it is much more work than I even imagined. We, especially women, need to give in a lot, give up several things to take care of a child. On my channel, I am always looking to pass this reality on to future mothers, that motherhood is not just made up of beautiful and touching images that we see on TV. But, I also say, that it is worth every second, that it is the greatest accomplishment of life and that, yes (in fits and starts, lol) you can be vain, have a profession and have time with your partner. Being a mother is the best thing in life.
Changing Diapers: How was your delivery? Did you choose the cesarean section or did she choose you? Was it a joint decision with the doctor?
Kate:I am a person totally without "preconceptions" in relation to the type of delivery. But, I think that every woman should seek normal birth with absolute priority. In my case, it was not, nor was it due to physical reasons, it was due to psychological reasons. I started to have repeated thoughts that Gabriel could die inside me and, after a few days of reflection that the doctor gave me and after several consultations with God, I opted for the cesarean section. I was also completing 40 weeks and it was the maximum period that my doctor expected to have a normal delivery, completing 40 weeks and with no labor, she opted for a cesarean section. Everything went well, everything quickly and everything with a clear conscience, because God had already given me an inner peace and certainty that everything was under control.
Changing Diapers: How was your recovery after giving birth?
Kate: My recovery was excellent and I am convinced that the head is in charge, if you are well, calm, everything flows better. I also tried not to put on too much weight, so I took the pain medication, the pounds went away quickly, I kept myself from making physical efforts and recovered very quickly!
Changing Diapers: After birth, what was the biggest difficulty you had and what did you think was very difficult that you ended up taking out of the letter?
Kate: I didn't accept the fact that mom has to spend all day in pajamas, I refused to be like that. I wanted to be beautiful and have my time. Well, lol, I didn't always get it, and in a few days, I did find myself in pajamas at two in the afternoon. Losing my personal time was my biggest difficulty. What I thought was going to be more work was the question of sleep, because, at 70 days, he went to sleep all night. It was heaven !!!
Changing Diapers: Do you have a funny story about changing diapers?
Kate: The funny thing I think are the many ways that Jean finds to escape changing poop diapers. Why are men like that? I don't really care, it may be the most immense poop in the world, which I usually call poop in the universe, which I change in a good way! Now we are in a much more relaxed phase, Gabriel uses two to three diapers during the day and one at night. And I started wearing short diapers, which I think is just great!
Changing Diapers: Who was Kate before and now after Gabriel? What major change?
Kate:Our!!! How many pages are you going to give me to write this? Hahahaha … Jokes aside, there was a brutal change in my life, notably in my professional life. For my family, for my little baby, I gave up a federal public contest, because taking the job meant dividing my family geographically and, marriage at (great) distance is not part of my life plans. I also changed my job, left the executive life that lived inside the plane and started to have a simpler job, which paid less, but which enabled me to be able to follow the small mishaps of the baby's early life , fevers and the like). I also became a more selfless person, willing to give everything, time and life for my son. I started to have a need to live long, I pray a lot to God asking for years of life for me and Jean, so that we can follow Gabriel's growth. I started to be much happier, immensely more accomplished and I smile a lot more, every day!
See also:  Pietro Vem ai! Karen Portela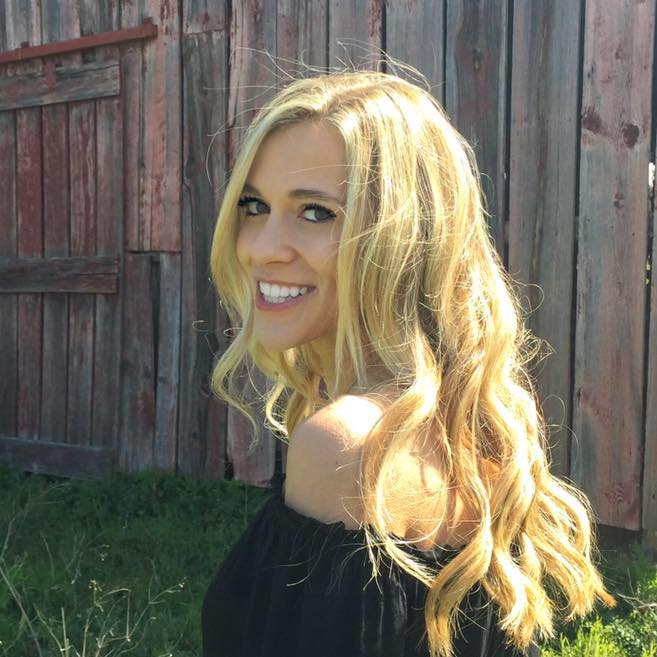 My name is Dr. Alexis Hart I am 38 years old, I am the mother of 3 beautiful children! Different ages, different phases 16 years, 12 years and 7 years. In love with motherhood since always, I found it difficult to make my dreams come true, and also some more after I was already a mother.
Since I imagined myself as a mother, in my thoughts everything seemed to be much easier and simpler than it really was, I expected to get pregnant as soon as I wished, but it wasn't that simple. The first pregnancy was smooth, but my daughter's birth was very troubled. Joana was born in 2002 with a weight of 2930kg and 45cm, from a very peaceful cesarean delivery but she had already been born with congenital pneumonia due to a broken bag not treated with antibiotics even before delivery.