Oh when the urge hits hard, there is no one who can ignore the itch in the womb. Being a mother is incredible, the feeling that surrounds this phase of life, is really very strong. I think that is why, because we hear so many people say that a mother's love is the strongest and most intense one can feel, we have this desire to know the overwhelming love that so many speak. It goes beyond the instinct to prolong your blood on the earth, it is really a need to see a little piece of ourselves walking around, to have the extension of your heart outside your body and to see you smile, walk, and be loved by other people. .
Itching in the uterus can come and happen anytime! Regardless of age, financial condition, in short, any reason that may be an impediment to the pregnancy to happen at that stage. Sometimes it is not the right time in our eyes, the money can be short, the husband (partner) does not want children at that time, is attending college, unemployed, family problems and even those who know about health. The will when it hits, there is no one to take us out of the head, let alone the heart, the soul … We move the world and funds to convince the husband, improve the financial situation, health and even, we are capable of madness to experience motherhood. What impulsive tentative, never caught yourself doing a test 15 days before menstruation came down? It's easy to talk to be calm!
When the attempts start, it looks like it's a war phase . War with our bodies, our menstrual cycles, our hormones and to detect ovulation. Sometimes we think that all the will we feel, will make us explode with so much anxiety , desire and desire to generate a new life. It seems that this desire makes us forget about the rest of the world … For some, this desire to be a mother ends up damaging the relationship with her husband, with the day-to-day activities, with work and so on.
Myself, I already stopped doing so many things, just thinking about the itch that took me out of sleep, and look, it was day and night thinking about having a baby, feeling my son growing inside me. I forgot to live! I slept and woke up dreaming of my positive, I just felt the itch in the womb and saw lines of tests where there was none, frustrated me, cried, kicked… Would I never be able to get pregnant?
Sir … Waiting was torture.
Therefore, today I know what a woman who wants to fulfill her dream of becoming a mother feels, and I identify myself, I show solidarity, support, comfort, I understand … I don't judge, I try to guide, but with my feet on the ground, always.
So, How to Deal With This Intense Will?
Sometimes I found myself so tense, so worried about what was going to happen in the future, that I didn't enjoy the moment. I stopped dating my beloved husband for pleasure, avoided him just to have him on fertile days. I thought that his will would increase and, thus, become more easily pregnant. I left the responsibilities to immerse myself in the world of tempting websites and forums, prevented me from living life normally because of a will that did not depend on me (only, exclusively) to fulfill itself. It was not just me who was responsible for getting pregnant, after all, God knows all things and, at the right time, he would send my great miracle. I think this neglect of our lives is a problem in general for tempting people, even though their itch in the womb is light, not as intense as for some other women,
The ideal is to live one day at a time, to think about the fertile period , yes, but not to live according to him, for him, and to date with pleasure always. It seems like an unpleasant mantra: stay calm, everything in its time, calm down what happens, don't think about it when your time comes … But honestly, as annoying as it gets, whoever it is is the purest truth. Sometimes the doctor himself alerts us to possible problems, such as weight, for example, and we close our eyes, ears and heart to this alert.
"My exams are great, it's not the weight that will get in the way". Who said no?
Listening to reality is unpleasant for many women , and I really think that because we know that and, even though we unconsciously continue to charge ourselves, we do not accept or admit to listening to anyone of those words. But a tempting friend, if you want to be a mother as much as I did one day, know that it is the best thing to do. Wait patiently and do our part. Find a good doctor to accompany you , do tests, treatments if necessary, ask your husband (partner) to also treat yourself, after all, the son is 50% of each one. Listen to advice from people who want your good (nosy and gossip I wouldn't take into consideration), from your trusted doctor … Open your mind and your heart, and don't let the will blind you. Feel the delicacies of the itchy uterus, but with your feet on the ground and an open mind, always. Make your period a new beginning of a new chance. Face the desire to be a mother positively and everything will end well.
A leaf does not fall from the tree if God does not allow …
A great tip: help yourself with some specific products to detect the fertile period. In addition to a great help, they will certainly reassure you when you know that you had relationships at the right time. Check out our tentante store here.
See also:  Confession of the Tentant's Life – The Pain of Waiting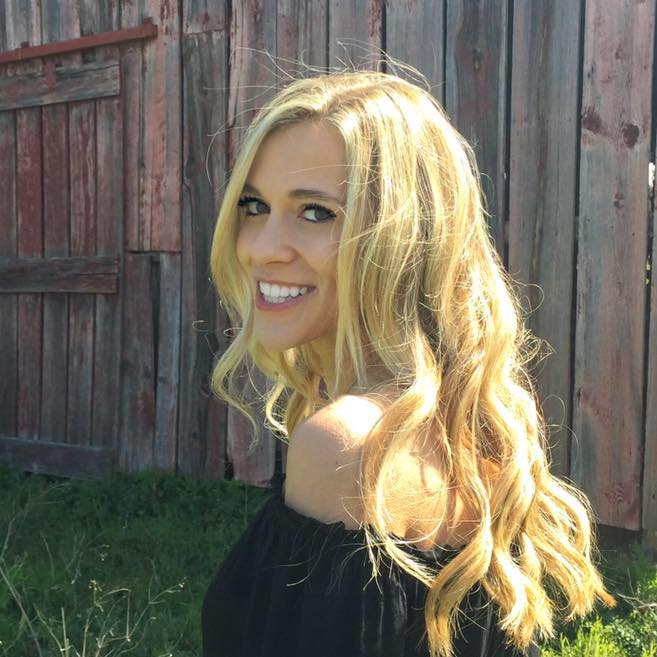 My name is Dr. Alexis Hart I am 38 years old, I am the mother of 3 beautiful children! Different ages, different phases 16 years, 12 years and 7 years. In love with motherhood since always, I found it difficult to make my dreams come true, and also some more after I was already a mother.
Since I imagined myself as a mother, in my thoughts everything seemed to be much easier and simpler than it really was, I expected to get pregnant as soon as I wished, but it wasn't that simple. The first pregnancy was smooth, but my daughter's birth was very troubled. Joana was born in 2002 with a weight of 2930kg and 45cm, from a very peaceful cesarean delivery but she had already been born with congenital pneumonia due to a broken bag not treated with antibiotics even before delivery.