When talking about women's health, it is very common to hear about diseases that involve the uterus. Because it is one of the main organs of women and also one of the most sensitive, any change in any part of it can bring complications to a woman's life.
This is the case of intestinal endometriosis , a disease that although it does not directly reach the uterus, exists because of it. In this text we will talk about why this disease occurs, what are its main symptoms, causes, treatments and even about the possible complications that it can bring to your life.
What is Intestinal Endometriosis?
As we said earlier, this is a disease that affects women exclusively. It is a disease that happens when the endometrium begins to develop around the walls of the intestine , causing difficulties in its functioning. Endometrium is the tissue that lines the uterus internally.
There are several types of endometriosis, however, the intestinal is one of the most severe and causes the greatest pain in women, precisely because it affects the digestive system and causes not only pain, but also problems with evacuation, which ends up causing a series of other consequences . Lesions of this type of endometriosis usually appear in the form of nodules and it is considered to be a deep endometriosis.
What Causes Intestinal Endometriosis?
It is not yet known exactly why intestinal endometriosis occurs, not even endometriosis in general. What can be pointed out is that a woman is more likely to suffer from the disease if there is a family history , which leads many to think that one of the factors that lead to the disease is genetic.
But although family history increases the chances of the disease developing, it does not mean that a woman will suffer from endometriosis. Studies in this area still need to advance in order to be able to state with certainty what really causes the disease.
Main Symptoms of Intestinal Endometriosis
Because it is a deeper disease that attacks women more strongly, the symptoms of intestinal endometriosis are also more noticeable. Some of the main ones are:
Strong abdominal cramps
Irregular menstrual cycle
Diarrhea during menstruation
Dyspareunia (Pain during intercourse)
Pain when urinating
Difficulty evacuating
Bleeding from the anus during menstruation
Nausea and vomiting
Of course, not all cases appear with all these symptoms, but it is necessary to evaluate most of them to reach the conclusion that this is a case of intestinal endometriosis. Remember that visiting a doctor is extremely important to know what is the severity of the disease and what is the best way to treat it.
How is the Diagnosis done?
Normally, when a woman visits a doctor because of the symptoms she feels, the first analysis made is of the common gynecological exams, which do not accuse the disease. The next step then is to perform imaging tests such as computed tomography and transvaginal ultrasonography to identify whether or not there is a case of intestinal endometriosis and how severe it is.
With this information in hand, a gynecologist can point out the best treatment for the woman, also indicating whether or not there is a need for surgical intervention.
Treatment of Intestinal Endometriosis
The treatment of the disease will depend on the level at which it is found and how strong the symptoms experienced by the woman are. What needs to be done, basically, is to remove the layer of endometrial tissue that lines the intestine to get the organ back to working normally.
In the past, the alternative to this type of problem was the complete removal of the uterus, which could cause several other problems in the woman's life. However, thanks to medical advances, today it is possible to treat the disease without removing the organ.
The doctor will realize that if the tissue reached the intestine, it is because the case of endometriosis is already more serious and usually surgical intervention is a way to be followed. There is also the alternative made with hormonal treatment that is usually tested in less severe cases before the surgery feature is tested.
The surgery is complex and requires a lot of care, since the doctor will have to remove small pieces of tissue without harming the organs. In some cases, just a scrape can solve the problem , but in others, it is necessary to make some incisions to remove the endometrial tissue.
Possible Complications
Intestinal endometriosis is a disease that can cause some complications, mainly due to the fact that intestinal endometriosis can return at any time even with the surgery done. That is why it is necessary to carry out constant examinations to check if everything is right with the woman's health.
Another complication that causes a lot of concern for women who have this condition, is the difficulty to get pregnant. After having this disease, a woman needs to go through several tests and see a doctor to see if her pregnancy will be safe.
Having to deal with certain illnesses is often a traumatic, bad experience and one that we don't want to go through at all. However, it is something that many women go through every year and that is why it is necessary to know what intestinal endometriosis is and what its effects are on a woman's body.
And although there is still no completely objective form of prevention, it is important to be aware of the signs to identify and be able to treat the disease early on. If this kind of problem unfortunately exists, we need to know what are the best ways to combat them.
See Also: What is Adenomyosis and How Does It Affect Fertility?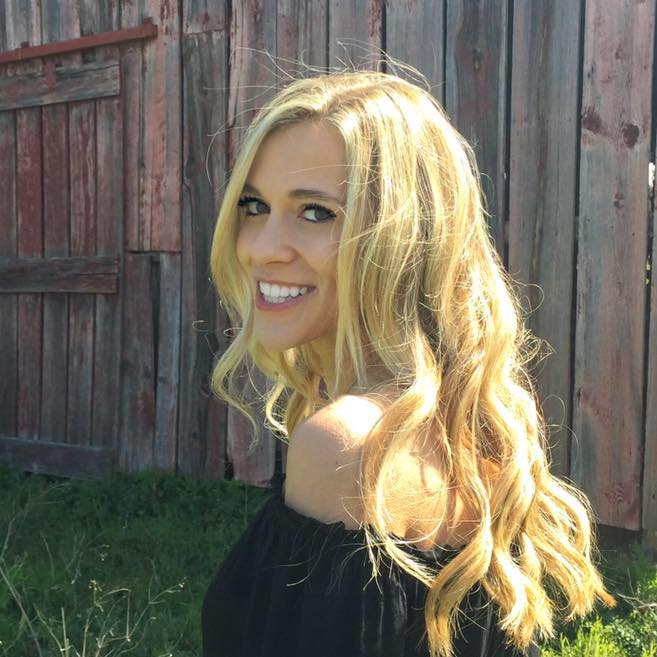 My name is Dr. Alexis Hart I am 38 years old, I am the mother of 3 beautiful children! Different ages, different phases 16 years, 12 years and 7 years. In love with motherhood since always, I found it difficult to make my dreams come true, and also some more after I was already a mother.
Since I imagined myself as a mother, in my thoughts everything seemed to be much easier and simpler than it really was, I expected to get pregnant as soon as I wished, but it wasn't that simple. The first pregnancy was smooth, but my daughter's birth was very troubled. Joana was born in 2002 with a weight of 2930kg and 45cm, from a very peaceful cesarean delivery but she had already been born with congenital pneumonia due to a broken bag not treated with antibiotics even before delivery.