Edna sings and enchants wherever she goes! She partners with her husband Emerson and together they are New A2! You know the soundtrack of the soap opera carousel, God sent you? It's her voice that we hear! I love it, I'm a fan and now she has the honor of getting to know a little more about her and her work! Edna is the mother of Pétala and Flora! Welcome Edna!
Changing Diapers: Tell us a little about yourself, your life and your career. How many children and ages.
Edna: My name is Edna Guedes I am a singer I have a partner with my husband called Novidade A2. We have a 4-year-old daughter, Pétala, and I'm 7 months pregnant with Flora.
Changing Diapers: Edna, have you always wanted to be a mother? How was the decision to get pregnant for the first time?
Edna: I'm the youngest of a family of 4 siblings and I didn't know how wonderful it is to have a child at home, I didn't know until I was 20 when my first nephew was born who lived with my mother and became a little brother. My husband already liked and was very good with children and always wanted to be a father.
Changing Diapers: Did you have any fertility problems, did it take long to get pregnant or was it fast?
Edna: We decided to get pregnant with 3 years of marriage, I thought I could take because at the time was with hypothyroidism, but as the hormones were checked at the first attempt conseguimos.Comecei going very badly very much, I thought it was a disease and said to the My husband "takes me to the doctor I think I have some serious illness"…
Changing Diapers: How did it feel to see the positive for the first time and how did it feel to tell the family? Emerson's reaction how was it?
Edna: When I got the result, I couldn't believe I was with my husband, my mother and my nephew and we started to cry. We went running to personally tell my husband's family who lived far away. A lot of emotion. My biggest problem but twice that I got pregnant is that I get so sad that it looks like depression, as I already had depression, I know how it is. I couldn't do anything, I would wake up and stay in bed and last for 3 months it was very difficult for me.
Changing Diapers: How was the experience of the first ultrasound and the discovery of the baby's sex in both pregnancies?
Edna: The first ultrasound I was scared to death of having nothing inside me, I saw those women with a big belly and me without a belly feeling ashamed lol. But we saw the baby and everything changed especially when we heard the little heart, it was an unforgettable moment. I didn't want to know sex during the whole pregnancy and I felt in my heart that I was a girl, but everyone said it was a boy because of the shape of the belly.
Changing Diapers: How was the birth of Pétala?
Edna: I went into labor at 40 weeks and it took me a long time to go to the hospital because my dream was to have a normal delivery, but I stayed 10 hours with contraction and I had only half a dilation finger and I had bleeding then I had to have a Cesarean.
Changing Diapers: Do you intend to have a normal delivery or cesarean delivery this time?
Edna: I'm going to try Normal Childbirth I don't think I have the right to mark the day of my daughter's birth, when she is ready God gives a signal and contractions begin, I prefer nature to choose the right moment as it should be, even if the day to be Cesarean again.
Changing Diapers: Is there a story that marked your pregnancy?
Edna: When I was 4 months or so I was singing and the baby was not moving all day, my husband came very close to my belly and said … if you go to Petal move. I started singing the song Pétala by Djavan and in the first sentence she moved. We started crying and couldn't sing anymore.
Changing Diapers: What did you learn from becoming a mother?
Edna: I learned being a mother, that loving a child is unlike any other love that a woman can feel, that there is a love that is divine and that only knows who the mother is, there is no way to imagine she has to live, she has to feel. And when the baby is born, God transforms, p repairs, enables. I went to the hospital with one person and another person left.
Changing Diapers: How did you choose the girls' names, Pétala and Flora are different but beautiful names, where did the idea come from?
Edna: When I heard the name Pétala for the first time I was speechless you know when you heard something and got no reaction, the music came to my head and love was the first "heard". I didn't choose to be different I chose because I found the most beautiful and delicate name. Flora was more difficult because we wanted a name that matched Petal but had nothing on her mind. Then one day watching Jô's program we heard the actor Matheus Solano saying that he has a daughter called Flora "Florinha" so my husband fell in love with the name, it is delicate, different and remembers flower, perfect.
Changing Diapers: A song for this beautiful moment of motherhood …
Edna: Our theme song is "God sent me u", a song I did in my first pregnancy and that was part of the soundtrack of the soap opera Carrossel do SBT. Today this song is part of the life of many families and I always get emotional when I receive retrospectives and messages from all over the country. And pregnant women always cry listening to our music, which is a gift from God to us.
Thank you very much, Edna, that Flora comes in very good health as well as Pétala and that her birth is full of love and health! A big kiss to you, the girls and one to Emerson!
Novidade A2 contact is [email protected]
No Face as Novidade A2 and also Novidade Emerson Edna.
See also:  Interview with Mariana Kotscho – Presenter of the Papo de Mãe Program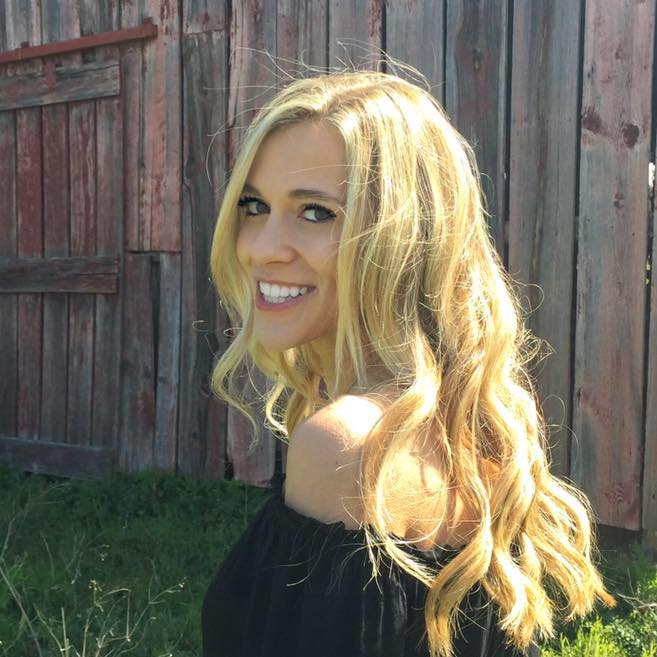 My name is Dr. Alexis Hart I am 38 years old, I am the mother of 3 beautiful children! Different ages, different phases 16 years, 12 years and 7 years. In love with motherhood since always, I found it difficult to make my dreams come true, and also some more after I was already a mother.
Since I imagined myself as a mother, in my thoughts everything seemed to be much easier and simpler than it really was, I expected to get pregnant as soon as I wished, but it wasn't that simple. The first pregnancy was smooth, but my daughter's birth was very troubled. Joana was born in 2002 with a weight of 2930kg and 45cm, from a very peaceful cesarean delivery but she had already been born with congenital pneumonia due to a broken bag not treated with antibiotics even before delivery.