Hi, I'm Lucy and I got pregnant the first time at 22 years old. I had been dating for 5 months and we decided to have a baby, quite unintentionally wanting to. Anyway, after a brief scare from the families, it was just a joy. I had a few bleeding episodes in the first trimester, I had a week of rest and everything was fine. Everyone advised me to wait for the first trimester to go there and buy things and get excited about the pregnancy, and so I did. At 14 weeks I started to really enjoy the pregnancy, the bleeding stopped, the nausea subsided and I felt great!
They say that in the second trimester the sexual desire increases, and I was very excited, not least because the first trimester was a period of total drought. Anyway, at 18 weeks , on a Sunday morning, I felt my baby move for the first time. What happiness !!!! I ended up having sex with my boyfriend and after a wonderful orgasm, I felt a strange urge to pee, I ran to the bathroom, I pissed and a lot of liquid came out, I was surprised, I took a shower and during the shower I started to bleed a lot. I knew something was going on with my baby.
We all ran to the hospital, I was very poorly attended, the doctor was accusing me all the time of trying to have an abortion, saying that now there was no way, the bag was broken and I was going to lose my baby. The crazy doctor still scolded me for having sex during pregnancy , when what we hear most is that it can be done that there is no problem. As my son was still alive inside me, I spent 5 days waiting for the beats to stop so they could perform the procedure. It was the worst day of my life. I then had a very serious infection at 19 weeks and had to induce abortion on May 29, 2007. They did the analysis of the fetus, he had no problem and said that the cause of the rupture of the pouch was a silent infection.
My life totally collapsed, I became hypertensive , blamed myself all the time for not taking good care of my baby, for being healthy and not being born because of a problem in my body. Our sex life was
practically over, as I could not have any intimacy with my boyfriend without breaking down crying. After a lot of therapy, with the passage of time, I managed to focus on other things, I started to study for public exam, which took a lot of my time and my mind.
I got engaged in 2008, got married in 2009, I was called in some contests that I did, and during all this time I was hearing from relatives, acquaintances and people in general that "it was time to have children". That charge left me devastated. I was dying to be a mother, but I was too afraid to go through it all again. I didn't have the courage. And the sex life was still not the best.
In January 2010 I got pregnant again, we were in an excellent phase of the relationship, sex life had finally returned to normal and as soon as I found out about the pregnancy I told the husband that no sex until the baby was born. I did not want to live again everything that had happened. I had a good doctor, who also said she was an obstetrician and was confident that everything would work out and I relaxed a little. I had a lot of bleeding in the beginning, practically all week and I realized that the doctor did not give me the correct guidance. I trusted her as a gynecologist, but it took me a while to suspect that she wasn't an obstetrician at all. I lived in the hospital emergency room because of bleeding that had no explanation (on one of those trips I found out I would have a boy!), I was nervous, I was afraid of the pressure going up, and the doctor gave me a hard time,
But it didn't guide me, it didn't solve the bleeding problem. The last straw was she, who told me that she was supposed to show up at the doctor's office every 15 days because she was a risky pregnancy, going on vacation and not telling me. I arrived with an appointment and found that she was not there. I was 13
weeks old, and I decided to look for another doctor. I looked on Orkut, I found the other doctor who was my guardian angel. In the first consultation, she was suspicious of IIC (cervical incompetence). She gave me a
medical certificate so that I could take leave from work, and sent me to have an ultrasound to measure the cervix on Monday, as it was a holy week holiday, and to return there on the same day, even without making an appointment. I felt safe and thought that everything would work out this time!
The next day, I went to work, told him about my leave and when I came back to my parents' house, I felt weird and rested. Suddenly, out of nowhere, I felt that strange urge to pee, I realized that it was coming out more liquid than usual and that it was happening all over again. We ran to the hospital, I was hospitalized, I had nothing to do to save my son, I had to listen to his little heart all the time and I knew he couldn't survive, I was only 15 weeks old. On Easter Sunday, April 4, 2010, abortion was induced, I lost my baby, my life again was meaningless. I went through a mega crisis in the relationship with the husband, we were separated for 2 months, but we ended up going back and getting it right. My new doctor told me to do all the tests, confirmed the IIC, and released me to get pregnant again after 4 months. I didn't have the courage. We decided
adopt before trying to get pregnant again.
My biggest dream is to be a mother and to adopt has always been a wish of mine. We entered a sponsorship program at the Forum, and started to attend a shelter. We met wonderful children and my heart was healing as I lived with them. We sponsored two lovely children, I changed jobs, and in 2011 the psychologist at the Forum asked that we wanted to adopt our godchildren. We were apprehensive, moving from a couple into children, to a family with teenage children (10 and 12 years old) was too much for us. We almost accepted it, but then we thought we weren't going to handle it, and we didn't agree. We remain godparents of them, always coexisting, and months later I was called in a contest in São Paulo and I moved there. The husband stayed here in Rio. The homesickness strengthened our relationship even more, and we decided it was the best time to try a baby again. I would be on sick leave in Rio and after giving birth, he would be able to transfer work and we would all go to São Paulo. It was super planned!
We controlled the fertile days that fell on the weekend and spent all day dating to make the most of the time we had together. Until I put my legs up and lift my butt after the relationship I put it !!! Hahahaha. We had until February to get pregnant. In November it didn't work, but December was right! On January 5, 2012 I was getting my positive !!!! Mixed feelings came over me.
During pregnancy, I had a surgery called cerclagem, which closes the cervix so that it does not open with the baby's weight (which is why I lost my other children). I lay down for the rest of my pregnancy, my blood pressure was well controlled and on August 22, 2012 my daughter was born. Very healthy. Her name is Aísha Helena, which means "she and life and light" and my life has been totally enlightened in these 10 months that she is here with me.
I still miss my boys a lot who could not be born, but I know that they are somewhere looking for our family that one day we will all be together.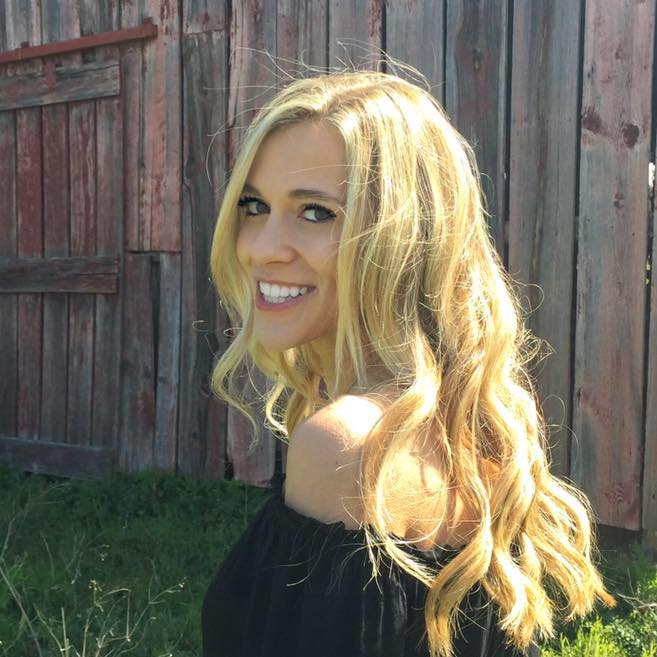 My name is Dr. Alexis Hart I am 38 years old, I am the mother of 3 beautiful children! Different ages, different phases 16 years, 12 years and 7 years. In love with motherhood since always, I found it difficult to make my dreams come true, and also some more after I was already a mother.
Since I imagined myself as a mother, in my thoughts everything seemed to be much easier and simpler than it really was, I expected to get pregnant as soon as I wished, but it wasn't that simple. The first pregnancy was smooth, but my daughter's birth was very troubled. Joana was born in 2002 with a weight of 2930kg and 45cm, from a very peaceful cesarean delivery but she had already been born with congenital pneumonia due to a broken bag not treated with antibiotics even before delivery.