At the end of the pregnancy everything seems to take forever! This happens because we are tired and for sure, feeling too heavy and uncomfortable even to sleep. At this point, putting in practice tricks and tips on how to speed up labor is a great idea! Of course, if you want a normal delivery , or go to surgery at the moment when the baby shows signs of wanting to be born, you must pay attention to everything and collaborate. But there are simple little techniques to help make this moment come more quickly. Although childbirth happens when the baby is ready to be born, giving a push to speed up labor costs nothing.
The tips are appropriate for any woman, suitable for those who wish to have a normal delivery or even just go into labor faster to make the delivery indicated by the doctor. They can be put into practice from the 37th week of pregnancy , not before, as the baby would be premature . How to accelerate childbirth without leaving home?
Exercises to speed up labor
Walking – All pregnant women know that walking helps in labor. Walking for an hour in the morning or in the afternoon helps to dilate and also makes the baby fit in the pelvis to get out. Walking speeds up labor because it also helps to thin the cervix, as well as helping to pass the time. You can choose a nice place to enjoy the scenery or a mat at home (always with great care). If you are not so willing to walk for an hour in a row, you can do 30 minutes in the morning and 30 in the afternoon.
Exercises – Squats are great for making swelling happen faster. In addition, it is also great for helping to get the baby down into the birth canal. The pilates ball is a powerful helper to accelerate labor. Sitting on the pilates ball and making rotating movements collaborates to help with dilation. However, it is not necessary to spend all day doing exercises, just 15 minutes twice a day helps a lot. Dancing is also one of the allies of labor !
Women who dance after the 37th week are more likely to have complete dilation more quickly. So dance and a lot! Squatting is also a good idea. They say that they are steps of ducks, and only a few of them are enough to help in the expansion and fitting of the baby.
Having Relationships – Sex is a good tip on how to speed up labor did you know? Intercourse stimulates a series of hormones that make the cervix soften! So it is allowed to have intercourse even with labor, certainly the dilation will happen more easily. One way to give a little help at this time is to use the lubricating gel FamiGel, which in addition to increasing vaginal lubrication, increases pleasure and also controls vaginal Ph, leaving the place healthier and away from infections. You can buy FamiGel here in our online store.
Other Tips on How to Accelerate Labor
Drinking water hourly and also peeing help to speed up labor. Yes, it seems strange, but the process that the body does to process water and pee, helps in TP. To facilitate dilation, the ideal is for the woman to be relaxed and for that to say words with an "A" sound helps a lot! Speak and sing in the moment of pain (when they arrive), this will help the dilation as it will unlock the upper muscles, leaving the musculature of the whole body less rigid and thereby speeding up the delivery.
Hot shower
Hot bath also helps and a lot for labor. In addition to relieving the pain that the woman may be feeling, it also relaxes the body musculature. Warm baths with back massage help to speed up labor. Hot or warm water in the lower back is also a good idea, it makes bathing sometimes and can be just as relaxing. Laughing and kissing on the mouth are great tips! In addition to maintaining good spirits and mood, they will help in the release of oxytocin and endorphins , which help to cope better with pains in addition to affirming the bond with the baby's father. Have a good laugh and kiss a lot.
Food
Some foods also contribute to childbirth. Red pepper, evening primrose oil, castor and cinnamon and raspberry teas. Castor oil works as a laxative and therefore also helps to move the lower muscles, but should only be used with the guidance of your doctor. Evening primrose oil helps with dilation , it helps to thin the cervix and the dose should be indicated by a doctor. Spicy food is a tip from grandma! If you want to have a normal birth , eating Bahian or Indian food is a good choice. Cinnamon tea follows the same line as pepper. As it is hot it helps to increase uterine contraction .
Walk, laugh and date a lot! Certainly labor will thank you!
Questions from Readers:
40 weeks with no signs of labor, how do you do it?
The greatest despair of pregnant women is to wait for the signs of labor believing that until 40 weeks of childbirth will happen and nothing. But few know that the signs of labor can happen up to 42 weeks obviously with absolute monitoring by the obstetrician to ensure the well-being of the mother and baby. Upon completing 40 weeks with no signs of labor, the obstetrician will assess your condition and may "help out" or if you need to schedule a cesarean delivery.
How to thin the cervix?
Tactics widely used and recommended by obstetricians to help thin the cervix and assist in labor is to date a lot (sexual intercourse), long and warm baths and squats. Contrary to what many couples think, sex until the end of pregnancy is very good and helps in labor unless it is prohibited by medical recommendation.
40 weeks and the tampon hasn't come out, now what?
The exit of the mucous plug is expected by all pregnant women, but it does not always come out before delivery. In some cases the tampon only comes out in the postpartum period with the waste expelled from the uterus, so don't worry.
A tip for our pregnant readers, Patricia Amorim in partnership with the company Famivita developed a line of products for the health of pregnant women and male and female fertility. You can buy innovative products here in our online store .
See also: Contractions – How to Realize That the Time for Childbirth Has Arrived?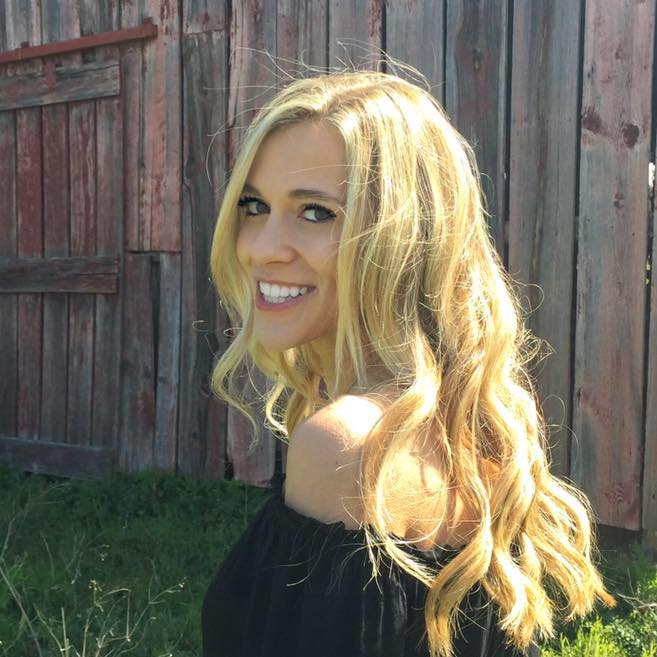 My name is Dr. Alexis Hart I am 38 years old, I am the mother of 3 beautiful children! Different ages, different phases 16 years, 12 years and 7 years. In love with motherhood since always, I found it difficult to make my dreams come true, and also some more after I was already a mother.
Since I imagined myself as a mother, in my thoughts everything seemed to be much easier and simpler than it really was, I expected to get pregnant as soon as I wished, but it wasn't that simple. The first pregnancy was smooth, but my daughter's birth was very troubled. Joana was born in 2002 with a weight of 2930kg and 45cm, from a very peaceful cesarean delivery but she had already been born with congenital pneumonia due to a broken bag not treated with antibiotics even before delivery.