In the course of life we ​​are subject to face several divergences in health, unexpected and often unknown diseases, but we can also suffer from those we know about and can avoid them or somehow take care of with the focus of prevention. The one at the top of the list is diabetes, and even though it is such a well-known disease, many still lack care , so let's talk a little bit about how to prevent diabetes and learn a little more about the disease, its types and care.
What is Diabetes?
Diabetes is the name of the disease that affects the proper functioning of the pancreas. When it occurs, the pancreas cannot produce enough insulin for the proper functioning of the body or simply does not use the insulin produced in the expected way. Insulin, in turn, is the hormone responsible for controlling blood glucose, which is essential for the perfect functioning of the body.
Considered a chronic non-communicable disease, it is acquired in the vast majority of cases by bad habits in the routine, among them: food, physical inactivity and addictions such as cigarettes, alcohol and drug use. Because it is not transmissible, it is not passed from one person to another , but it is considered serious because it is the door to trigger other health problems.
Diabetes, like other chronic diseases, can be asymptomatic and completely silent, which is why it is so important to have regular exams to monitor and assess health. If not discovered and treated properly, diabetes can get worse and lead to death.
Types of diabetes
Even though it is a disease caused by malfunctioning of the pancreas, it can present itself in different ways and in different degrees of severity, which divides the disease into
some types: type 1 diabetes, type 2 diabetes, adult autoimmune latent diabetes (LADA) and the gestational diabetes .
Diabetes type 1
Type 1 diabetes is characterized by the insufficiency of the pancreas to produce insulin, since its cells are in a process of autoimmune destruction. Due to some alteration in the immune system, the pancreas has its function impaired causing an attack of the natural antibodies against the cells responsible for the production of the hormone. In the vast majority of cases it affects children and adolescents, but adults are not unscathed from suffering from this type as well.
For this type of diabetes it is necessary to use insulin to correct and control blood glucose, always with the control of a device called a glucometer, which through a little finger, can detect glucose levels at that exact moment. An appropriate diet, physical activities and in some cases medication to help control glucose are also indicated. It is the rarest type of diabetes, affecting an average of 5 to 10% of patients with diabetes. If the correct treatment and blood glucose control are not properly performed, the patient is at risk of death.
Symptoms of Type 1 Diabetes
Increase in urinary frequency;
Increased appetite;
Rapid weight loss;
Constant thirst;
Excess tiredness;
Nausea and vomiting.
If the diagnosis of type 1 diabetes is not rapid, the cells responsible for the production of this hormone cannot produce the glucose needed to produce all the energy the body needs and the patient begins to lose body mass, muscle and fat , being used to generate energy. . When this fat is used, a ketone body is produced that can enter the bloodstream causing the diabetic chemical, which is the worsening of the condition.
Diagnosis of Type 1 Diabetes
In order to diagnose type 1 diabetes, there are three tests used: fasting blood glucose, glycated hemoglobin and the glycemic curve. Firstly, the fasting glucose test is performed, which will identify the amount of sugar in the blood at that moment, with normal values ​​of 65 to 99 milligrams of glucose per deciliter in the blood. When it points above 100 mg / dl, the glycemic curve is indicated for confirmation, above 200 mg / dl the diagnosis of type 1 diabetes is closed.
Type 2 diabetes
When the functioning of the pancreas is altered and the insulin produced is not released to the body, being lodged in the blood as it is used as an energy source, it is characterized as type 2 diabetes. This is the difference between the two types of diabetes, 1 and 2. Type 2 diabetes, unlike type 1, can produce insulin, but the body cannot use it properly as an energy source.
As a result, the fat cells, muscles and liver do not respond as well as the insulin produced should, making it impossible for this sugar to be absorbed and leaving it in the bloodstream. Type 2 diabetes can happen to anyone, but some are considered to be risk factors such as:
People over 45 years old;
Obese and overweight people;
Pre-diabetics;
Low level of HDL cholesterol;
Altered triglycerides;
Previous gestational diabetes.
Excessive alcohol consumption.
Symptoms of Type 2 Diabetes
Type 2 diabetes is considered a silent disease and the patient can live without symptoms for many years, but it is worth noting some signs such as:
Wounds and bruises that take time to heal;
Blurry vision;
Increase in urinary frequency;
Constant thirst;
Constant hunger;
Frequent infection pictures;
Tingling of the feet;
Appearance of boils.
If you notice these symptoms even more if you are part of the risk factors, see your doctor immediately to perform evaluative tests. The sooner you find out, the easier it will be to treat and respond to your body and health.
Diagnosis of Type 2 Diabetes
The diagnosis of type 2 diabetes is also that of type 1, however, it is the reference values ​​in the result that will indicate the type of the disease. The tests are: fasting blood glucose, glycated hemoglobin and glycemic curve. In fasting blood glucose, the indications are similar, with references from 65 to 99 mg / dl being considered normal, above 100 mg / dl indicative that should be investigated and above 200 mg / dl confirming diabetes.
In the case of glycated hemoglobin, given the result of 6.5% confirmed in two tests, together with fasting glycemia greater than 126 mg / dl and glycemia greater than 200 mg / dl in the glycemic curve exam, the diagnosis of type 2 diabetes is closed.
In this type, insulin application is not always necessary, but some changes in the patient's routine are recommended, such as physical exercise, adequate nutrition, cutting alcohol and cigarette consumption, eye care and oral health. Only in some cases is it necessary to correct the insulin. The ideal is to have the device for measurement to do the proper monitoring.
Diabetes Prevention Methods
Even if it is not possible to prevent and much less predict diabetes and its types, some precautions can be taken to reduce the chances of it happening. As it is a disease that can arise due to genetic, hereditary factors and also due to bad habits, some precautions reduce the chances of it happening.
Lose Abdominal Fat
Specifically, type 2 diabetes is related to obesity and overweight, and abdominal fat can cause inflammation and overload the pancreas by forcing its production of insulin so that the body's glucose enters the cells. The fat located in the abdomen in addition to impairing the functioning of the pancreas, alters the functioning of the metabolism, increases blood pressure and also cholesterol rates .
Do Physical Activity
The practice of physical activity reduces the chances of developing diabetes, especially type 2, which is linked to a sedentary lifestyle. You don't have to be an athlete, but practicing an average of 30 minutes of any type of physical activity helps to keep your body healthier.
Take care of the food
Food has an important factor in the development of diabetes, so avoid as much as possible the consumption of fat and fatty foods, preferably whole foods, and include fruit intake without exaggeration in your daily menu.
Does Diabetes Impair Fertility?
One of the major concerns of people with diabetes is fertility. Even more so when it occurs in childhood, adolescence or early adulthood. In men, diabetes, if not properly controlled, can cause fertility problems, generating sexual impotence . Studies indicate that the difficulty in erection occurs due to endocrinological, neurological and also vascular changes that directly affect the stiffness of the male sexual organ and can also affect sperm production and seminal quality.
In women, diabetes can also affect fertility, since if uncontrolled it can affect the menstrual cycle , in hormonal uncontrolled , increase the chances of miscarriage and even early menopause .
Other Complications of Diabetes
Uncontrolled diabetes, in addition to presenting a risk of death for the patient, can trigger several other types of problems and affect even on a daily basis. Decreased libido has been observed in men and women, in addition to problems with vaginal lubrication , which can be solved with the use of lubricating gels. If you are trying to get pregnant, we recommend the use of FamiGel , the fertility-friendly gel lubricant, which in addition to improving vaginal lubrication, controls the pH of the vagina providing a better environment for sperm. The gel still plays the role of fertile mucus, making it easier for small fish to reach the egg more quickly. You can buy it here in our online store.
The best way to prevent infertility in people with diabetes is to keep the disease under control, following medical recommendations to maintain blood glucose levels and
if in doubt talk to your gynecologist to offer more detailed follow-up if you suspect diabetes is influencing fertility.
If you want to enhance your fertility, the use of fertility vitamins can be used. In the case of men, the ViriFerti vitamin will help to improve sperm conditions and seminal quality, strengthening them so that they reach the egg more quickly. Get your male vitamin here in our store .
In the case of women, the FamiFerti vitamin helps to balance vitamin needs, which helps to control hormone levels, potentiate ovulation, strengthen the uterus and endometrium where the embryo will develop. You can find your fertility vitamin here in our online store .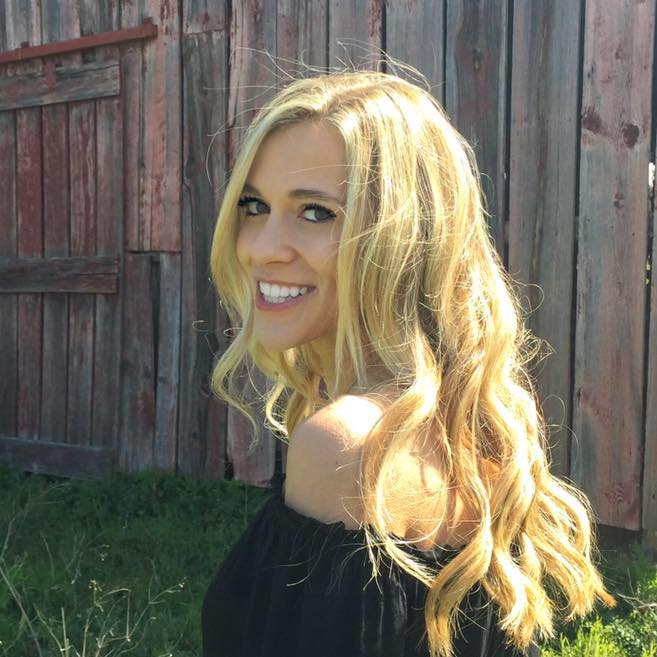 My name is Dr. Alexis Hart I am 38 years old, I am the mother of 3 beautiful children! Different ages, different phases 16 years, 12 years and 7 years. In love with motherhood since always, I found it difficult to make my dreams come true, and also some more after I was already a mother.
Since I imagined myself as a mother, in my thoughts everything seemed to be much easier and simpler than it really was, I expected to get pregnant as soon as I wished, but it wasn't that simple. The first pregnancy was smooth, but my daughter's birth was very troubled. Joana was born in 2002 with a weight of 2930kg and 45cm, from a very peaceful cesarean delivery but she had already been born with congenital pneumonia due to a broken bag not treated with antibiotics even before delivery.