One of the most difficult things about being a new mother is learning to read the signs that the baby shows. Babies are obviously unable to defend themselves from any situation, be it hunger, tiredness, illness, temperature, so it is crucial that parents learn how to know if the baby is cold.
Some signs, however, are more difficult to interpret than others, the temperature, for example, is not always so obvious, and the question of how to know if the baby is cold becomes more and more.
According to pediatricians, babies do not have the ability to self-regulate their temperatures as adults. Their bodies can lose heat through unprotected surfaces, such as the head, hands or feet – called radiated heat.
Likewise, if babies are not dressed in enough clothes or are in a very cold room, losing a lot of heat and, in rare cases, experiencing hypothermia this is a very big threat to their lives.
Even in warmer months, it is important to monitor the baby's temperature , because just looking there is no way to know if the baby is cold. You need to make sure that it is warm enough, especially indoors.
In the colder months, attention needs to be paid, both to the temperature outside, as well as inside the house.
How to Control Baby's Temperature?
Research has shown that when a baby becomes excessively cold or overheated, it is a serious medical situation . Thermal insulation and overheating have been linked to Sudden Infant Death Syndrome ( SIDS ).
Continuing education on how to know if your baby is cold is important to help reduce the incidence of SIDS and sharing correct information is of the utmost importance.
Continuing education on how to know if your baby is cold is important to help reduce the incidence of SIDS and sharing correct information is of the utmost importance.
Parents and caregivers need to be educated that it is important to be responsible for dressing the baby properly based on the current temperature of the environment and adjusting the baby's clothing as the temperature changes.
Making it very hot is as likely as letting it get too cold, so parents should monitor, touch and feel the baby, to ensure that it is not too hot or too cold, because both cold overload and overheating are risk factors for SIDS and can impact the baby's health and well-being .
What is the Normal Temperature of the Newborn?
The normal temperature, not only that of the newborn but of the child in general, varies between 36.5 to 37.5ºC . Newborns will be in the 37 degree range most of the time due to the amount of clothes.
The baby's temperature can be measured with reasonable accuracy by human touch . The abdominal temperature is representative of the core temperature and is reliable in the diagnosis of hypothermia.
Parents and caregivers should touch the baby's chest, belly to feel if it is too hot or too cold. The baby's belly and chest should be warm and dry, not sweaty or cold.
Is Hiccups in Newborns a Sign of Cold?
Although older people claim that cold causes hiccups, it is important to know that all kinds of hiccups are related to the diaphragm , which is a muscle located below the lung, responsible for the entry of air into this organ.
Thus, any stimulus that irritates the diaphragm will cause it to function incorrectly, contracting out of rhythm and allowing air to enter the lung at the wrong time, thus creating the hiccup.
In newborns, this process can be caused due to the immaturity of the central nervous system, which makes the control of the diaphragm functioning still not perfect. Therefore, hiccups tend to disappear as the child gets older.
Therefore, if the cold irritates the baby's diaphragm (which is very difficult), then he will have hiccups, but it is worth remembering that the temperature inside the mother's belly is ideal for the baby, however, they hiccup there. within the same way.
How to Wrap the Baby?
As a general guide, pediatricians recommend dressing your baby with just one more layer of clothing than an adult wears to feel comfortable in the same environment. The baby's head should be bare, unless he weighs less than eight kilos and the environment in which he finds himself is cold.
For many years, it was considered good if the baby's hands and feet were cold. The belief was that the coldness was due to the baby's circulatory system being immature. However, recently, the World Health Organization states that the baby's hands and feet should be pink and warm.
The baby's warm, pink feet indicate that he is in thermal comfort . But when the feet are cold and the trunk is warm it indicates that the baby is under cold stress . In hypothermia, both feet and torso are cold to touch.
Babies need to be comfortable in the temperature they are at. If they start to feel uncomfortable, it is because something is not right. Keeping them close at all times helps to check and assist when they start to cry.
How to Know if the Baby Is Cold?
As overwhelming as it seems to have to learn all the baby's signs, soon they will become so common that, once it is discovered if the baby is cold, the temperature regulation will be much simpler.
Watch for signs:
Cold hands and feet
Although this is generally a less efficient indicator of your baby's overall body temperature, heat escapes quickly through the hands and feet and is often the most exposed. The baby's feet and hands should be as warm as the rest of the body. So, if your baby's hands or feet get cold, put on an extra layer of clothing, just to keep him safe.
Are the torso and belly hot or cold?
If a baby's belly or chest is right under his clothes, he is definitely very cold. The ideal is to try to wrap it up better and if you do not warm it up after a few minutes it is important to seek medical help.
Is the baby uncomfortable for no apparent reason?
In the early stages of cold, the baby can become uncomfortable when nothing else is wrong to let the parents know that he is cold. If this happens, just put on some socks or a warmer outfit and the baby will be more comfortable.
The ambient temperature is low
According to pediatricians, the ideal temperature of the environment where the baby is (regardless of how cold or hot it is outside) is between 22 ° C and 26 ° C. Obviously, suitable clothes, blankets and blankets (if the baby is old enough), can be used to help regulate their temperature as well.
The baby is very quiet
One of the most dangerous signs that your baby is cold is if he is very quiet and lethargic . According to the World Health Organization, these signs of hypothermia in infants should not be ignored , as the baby's body is not warming up properly at this time.
Hold the baby against your body to warm it , then wrap it in sufficient layers to keep it warm. If there is no improvement, seek medical help immediately.
See Also: How to Deal with Hiccups and Finding a Sleeping Position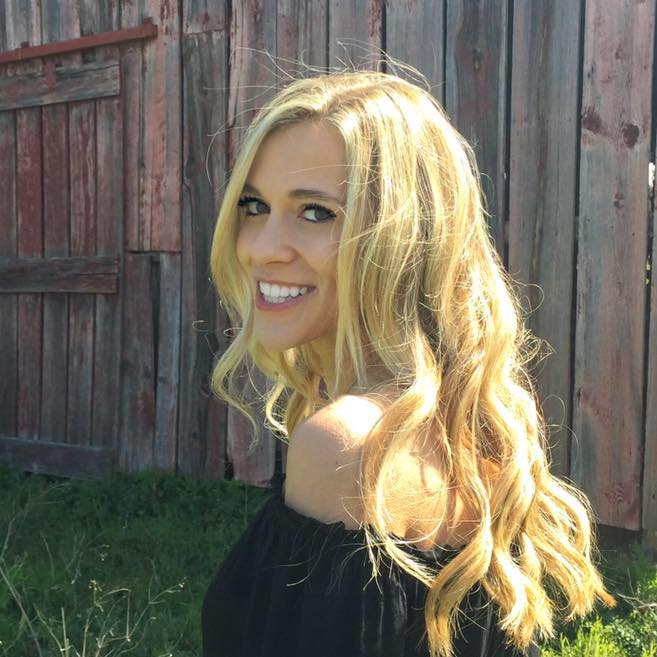 My name is Dr. Alexis Hart I am 38 years old, I am the mother of 3 beautiful children! Different ages, different phases 16 years, 12 years and 7 years. In love with motherhood since always, I found it difficult to make my dreams come true, and also some more after I was already a mother.
Since I imagined myself as a mother, in my thoughts everything seemed to be much easier and simpler than it really was, I expected to get pregnant as soon as I wished, but it wasn't that simple. The first pregnancy was smooth, but my daughter's birth was very troubled. Joana was born in 2002 with a weight of 2930kg and 45cm, from a very peaceful cesarean delivery but she had already been born with congenital pneumonia due to a broken bag not treated with antibiotics even before delivery.