I wish when we decided to get pregnant it was the way we wanted so much… Snap your fingers and pimba! Here comes baby around. But it is not so and for many! For some lucky ones, just pass by a pair of underwear and the pregnancy happens without any effort.
Just stop taking 1 day of contraceptives, or in the first month of trying. But those are the exceptions unfortunately. From what I have seen there, many are looking for amazing formulas of how to get pregnant easily , but these have unfortunately not yet been invented and there is nothing that man has invented that intervenes in the will of God when it comes to children.
The fact is that we are looking for ways on how to get pregnant easily by hurry and also by the craze for absolute control over what happens in our lives . We sometimes forget that there is a greater strength and purpose for everything we go through in life.
Who knows, sometimes it is fate to spend some time trying, precisely to learn that control is something we do not have in certain situations and we need to work with patience, work out how to wait for the right time for things to happen.
I really think that in the world of temptations, there are so many frustrations exactly because of this exaggerated mania of control that women insist on having on their lives, on their bodies.
Here comes crying, martyrdom, condemnation and frustration, hand in hand with the thought that she is not enough woman even to generate a life she so desires. But it's not quite like that, is it?
Today, after going through a long 7 years of trying, I realize that many of the things that I suffered a lot in this period, were by a pattern established by myself. I charged myself so much , but so much that I was disappointed by each cycle that didn't work out and punished me severely with demands and discomfort.
I even blamed my husband for the failed attempts and it ended up messing with the whole structure of our marriage. It took me a while but I learned that everything is in God's time.
Is there a Magic Formula?
But is it possible to get pregnant easily? Does it exist? For some, the wait can become so distressing that they can even appeal to self-medication. Inductors are there in the market for those who want to buy and take, since they do not require revenue retention, but do you know they should?
Inductors are great, they help those who do not have ovulatory cycles but we can also say that they do not work miracles!  Ovulation inducers such as Clomid, indux, Serophene and the like, are effective, but do not guarantee pregnancy.
As a basis for saying this, I have several examples of women who took them for a few long cycles, even high doses of 200mg and did not get their positives. One way to help is also the use of fertility-friendly lubricating gels like FamiGel.
The inductor is a great help, but it should be used with discretion and with all the medical help you can get . Serial ultrasound and support to verify that they are really working, since not every organism is given these medications and may not give expected results.
It is even irresponsible on our part to take an inductor without medical advice, since misuse can end up in serious problems such as ovarian hyperstimulation, which could even lead to the removal of the ovaries in extreme cases.
So, dear friend, don't put 100% of your hopes on these drugs. In addition to being too strong, they can damage the endometrium necessary for pregnancy to happen and also cause another type of problem.
In fact the magic formula for how to get pregnant easily is to keep your exams up to date. Not only yours, but also your partner's. Couples who try to conceive for more than a year have to check their fertility by medical means.
There are some that are more specific, such as hysterosalpingography and the spermogram for the husband or partner, but all are necessary to determine if the couple has any type of problem that prevents the pregnancy from happening. It is not easy to think about the possibility, let alone receive the news that something is wrong .
In these cases, looking for a good professional is the secret to success in trying to conceive. If you are in the hands of a good professional, doing your treatment appropriately for any problem you have, give your life to God, he knows what he does and also when it is the right time for the pregnancy to happen.
I waited for almost 4 years for the last pregnancy, but if I hadn't gone through it, I certainly wouldn't give the value that I give today to so many women who want their babies . Know that nothing is by chance and that the most magical formula of all is PRAYER .
See also: Tentant Anxiety – What to do with it when it comes to being a mother?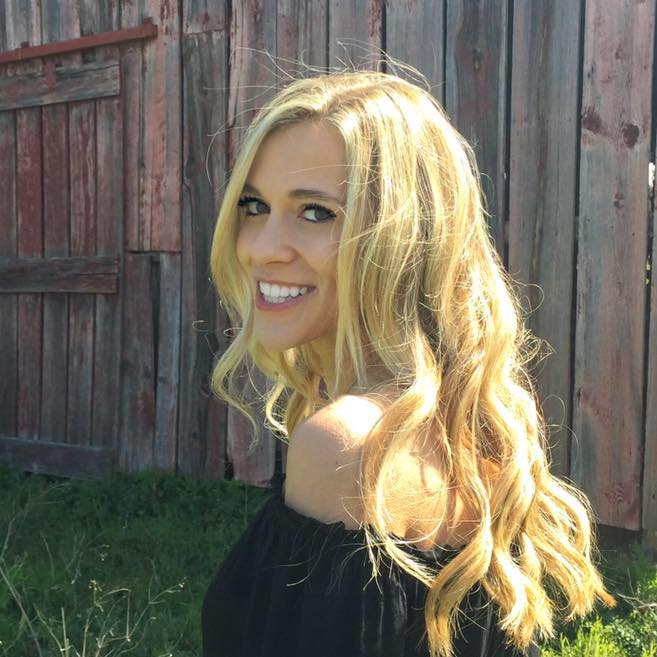 My name is Dr. Alexis Hart I am 38 years old, I am the mother of 3 beautiful children! Different ages, different phases 16 years, 12 years and 7 years. In love with motherhood since always, I found it difficult to make my dreams come true, and also some more after I was already a mother.
Since I imagined myself as a mother, in my thoughts everything seemed to be much easier and simpler than it really was, I expected to get pregnant as soon as I wished, but it wasn't that simple. The first pregnancy was smooth, but my daughter's birth was very troubled. Joana was born in 2002 with a weight of 2930kg and 45cm, from a very peaceful cesarean delivery but she had already been born with congenital pneumonia due to a broken bag not treated with antibiotics even before delivery.