Thermometer marking up there, scorching sun and a lot of heat? It is the announcement that summer has come! And when we think of the hottest season of the year we already remember the holidays, the pool, the beach and lots of fun. Yeah … but for women, facing pregnancy in the summer is not that simple!
In fact, the prevailing desire is that old acquaintance who really wants lots of shade and fresh water ! And you can bet that this simple recipe is in fact the biggest secret for you to go through this period easing the common discomforts of pregnancy, which are aggravated in this time of intense heat.
Summer Pregnancy Concerns
With the arrival of summer, some questions such as what is the appropriate clothes, what are the recommended physical activities, the ideal diet and so many others haunt the head of future mothers, especially those who face the summer in the last trimester of pregnancy .
At this stage the woman's body is already undergoing many changes due to the weight of the belly, hormonal changes and even anxiety because the big day is approaching.
Take care of your health and learn how to scare away the "heat"
The blood pressure of pregnant women in this period is lower and exposed to external heat the tendency is to lower it even more. There is also a greater production of the hormone responsible for controlling ovulation , estrogen. During pregnancy, the body temperature rises, which is why blood vessels dilate, causing swelling.
The metabolism of pregnant women is much faster, which drives the increase in body temperature and the feeling of "heat". Imagine then with the strengthening of the scorching summer sun, especially here, a tropical country where the heat is really hot!
But calm down, stay calm. There are ways to prevent and prepare yourself so that each of these annoyances does not hinder you from enjoying the summer without trauma, comfortable and happy, even with the big belly. But always keep in mind that the important thing is to preserve your and your baby's well-being.
Tips on How to Dodge Heat in Pregnancy
To be able to face and go through this phase without any major problems and enjoying every minute of that moment, follow some recommendations.
Drink an average of 2 to 3 liters of water per day
Cool off with a fan or air conditioning
Use a water spray or hand fan to cool off
Avoid being exposed to the sun, always look for shade!
Shower whenever possible (avoid cold, cold to lukewarm water is more recommended)
Eat light and healthy foods (fruits and vegetables are great options)
Decrease your salt intake (sodium retains liquid increasing swelling)
When leaving the pool / sea do not keep your bikini wet (the PH of the vagina becomes more acidic in the summer, increasing the predisposition to fungal infection)
Strengthen intimate hygiene (experts recommend using neutral soap)
Take the opportunity to do activities in the water, a good suggestion is water aerobics (be sure to ask your obstetrician for a recommendation)
To help with swelling, lymphatic drainage is well recommended
Always try to lie down with your legs elevated
Avoid staying in the same position for a long time
Always use sunscreen (let's talk a little more about them)
Clothing and accessories
Finally, wear light clothing and a hat with wide brim that protects your head from the sun. Know that besides being beautiful and wonderful, the main fashion rule for this season is: Comfort. Dress elegantly, but be sure to prioritize your well-being.
Best Clothing Options for Pregnant Women in Summer
The pregnant fashion is more and more aligned with the latest trends, the pregnant woman of today wants and deserves to dress well with her sharp tummy and the wonderful extra pounds. And this is great, so we found several options in the windows to make it beautiful.
It is common to hear that in winter we can dress with greater elegance. Coats, scarf, boots. In fact, it's really chic! But for the pregnant woman it is not at all comfortable and this is the good side of the summer. Light, loose clothing, light colors or more colorful , nothing squeezing and packing you is much better, isn't it?
Confortable clothes
It's time to wear and abuse the dresses, skirts, gowns, tank tops and shorts. Opt for cotton fabrics , as they favor the exchange of body heat with that of the environment, and avoid synthetics, as they hinder sweating and enhance the feeling of warmth, and this is certainly what you least want at the moment!
Shoes and Sandals
To put on, no closed shoes squeezing you. Sandals, flat sandals, and depending on the occasion, even the good old slipper is a great way to put your toes out and prevent further swelling . The feet thank you for sure.
Whether for work or for a walk, always look for light and comfortable clothes. If you are going to enjoy the pool or the sea, the important tip is to avoid getting your bikini wet after getting out of the water.
Intimate Care
During pregnancy, the pH of the vagina is more acidic, facilitating fungal infection, so you have more than one bikini change to put on a dry suitcase. Be very careful with the sun. Try to go out in the early hours of the morning or in the late afternoon.
Use of sunscreen
And don't forget: Stay in the shade and always (always really) apply the sunscreen. The skin deserves this care even more during pregnancy. During this period, the risks of developing melasmas are greater. Check out more information about these spots and how to prevent them below:
Importance of Sunscreen for Pregnant Women
Sun protection is essential in any situation and stage of life, we already know that. In pregnancy it is even more important. In this period, due to hormonal changes, the risks of the appearance of melasmas increase . So the overriding rule is to avoid direct exposure to the sun and to spend a lot of sunscreen.
Special Sunscreen for Pregnant Women
Always consult your doctor to check the components of the protector formula you use and ensure that everything is ok for use without restrictions. Choose the most protective factors to block even the UV effects. The sunscreen in addition to preserving the health of your skin, prevents premature aging, the appearance of blemishes and even burns that can be harmful to the baby.
Now that you are ready to face summer in pregnancy without scares, take all the necessary care: protect your skin, your health and that of your baby and enjoy this moment. Have a good time! But always with the bottle of water in hand, of course!
See Also: Pregnant on the Beach – What Do You Need to Think About?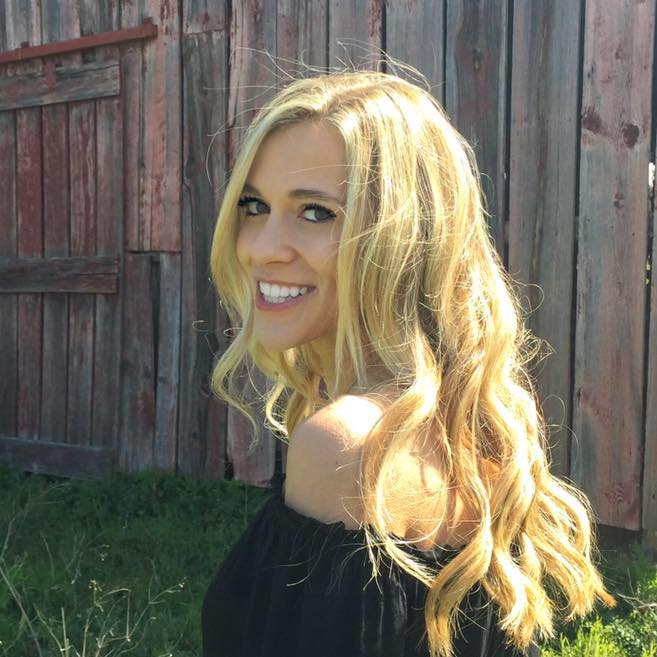 My name is Dr. Alexis Hart I am 38 years old, I am the mother of 3 beautiful children! Different ages, different phases 16 years, 12 years and 7 years. In love with motherhood since always, I found it difficult to make my dreams come true, and also some more after I was already a mother.
Since I imagined myself as a mother, in my thoughts everything seemed to be much easier and simpler than it really was, I expected to get pregnant as soon as I wished, but it wasn't that simple. The first pregnancy was smooth, but my daughter's birth was very troubled. Joana was born in 2002 with a weight of 2930kg and 45cm, from a very peaceful cesarean delivery but she had already been born with congenital pneumonia due to a broken bag not treated with antibiotics even before delivery.