Diabetes is a chronic disease that is directly related to people's eating habits and routines. We cannot fail to say that its risk factors also include genetic and family history factors, but increasing the chances due to the lack of health care. After diagnosing diabetes or even receiving a pre-diabetes warning, care must be taken to keep blood glucose levels under control. Many relate the disease to the use of medications and even insulin, but the control of the disease goes much further and life change is necessary. Through changes in habits in some cases it is possible to control diabetes.
Main Changes in the Diabetic's Life
Even though diabetes is divided into type 1 and type 2, changes in habits and lifestyle are good for any type. In fact, all the precautions indicated for diabetics should be followed by everyone , to ensure a peaceful and healthy life, reducing the chances of diabetes, cholesterol problems, hypertension and other recurring factors to an unruly life.
But for diabetics, care is not an option, but a necessity so that health complications do not occur. If, before diabetes, you had a disorganized life, with worry-free eating in addition to being sedentary, now is the time for a radical life change! All treatment is based on a combination of factors and only works when everything is put into practice! Changing eating habits does not work alone without physical activity and depending on changes in blood glucose, impossible without adjusting medications as well. It may be frightening at first, but believe me, everything starts to fall into place over time and becomes a habit, which by the way, is healthier than before.
Some changes in diet may seem radical at first, such as reducing the consumption of some foods or exchanging some for healthier ones . But we are totally adaptable and in time everything becomes routine again. Also, the diabetic is not forbidden to eat some things forever, but to avoid or consume in excess.
Complications Due to Uncontrolled Diabetes
When not treated properly, diabetes can bring serious health complications. Some even momentary, others that occur in the long term, but that seriously affect health.
Hypoglycemia
One of the main complications that can occur in all diabetics at any time, is that of hypoglycemia. Hypoglycemia is totally intertwined with the diabetic's life and that is why it is essential to find out how to control diabetes, so that your levels are always in order. Through changes in habits and some care, it is possible to live peacefully without fright.
In this case, eating every 3 hours and adjusting your diet to physical exercise will keep your blood glucose levels under control. Of course, if the use of medications or even the use of insulin is indicated to assist in the control. It is essential that the diabetic has a medical follow-up to ensure that his changes and new habits are having an effect.
Circulatory Problems
Uncontrolled blood glucose levels also cause damage to blood vessels. With the lack of control, the vessels suffer from oxidation, allowing a greater number of fat to lodge in that location, causing hypertension problems. To control and avoid this problem, it is necessary to keep blood glucose levels under control, in addition to controlling weight gain and avoiding bad habits and addictions such as cigarettes and alcohol intake.
The reduction of salt in the diet also assists in this care, as it helps to reduce fluid retention. And it's not just the salt itself that is bad for you, but canned foods, ready-made spices, industrial sauces, very salty cheeses and carbohydrates in general. All of these foods contain sodium or contribute to uncontrolled blood glucose, in addition to causing hypertension.
The circulatory problems of diabetes can affect far beyond legs and feet. In the case of men, it can affect fertility. The male sexual organ to remain erect during sexual intercourse needs to "fill up" with blood, which can have its process impeded in the case of diabetics with its decompensated blood glucose. So it is very common to hear that diabetics have problems with erectile dysfunction, so diabetic men, take care!
Taking advantage of the space since we are talking about male fertility. If you are trying to get pregnant and want to give your fertility extra boost, we recommend using male fertility vitamins, such as ViriFerti . In addition to supplying all the vitamin needs that the body needs, it also enhances seminal production and strengthens the quality of sperm and DNA, facilitating conception. You can purchase it here in our online store.
In the case of women it is also possible to enhance fertility through fertility vitamins, such as FamiFerti. In addition to being a complete vitamin, it enhances ovulation, strengthens the eggs, uterus and endometrium, which are indispensable for conception. Get it here in our virtual store.
Weight Increase
Diabetics are prone to suffer from excess weight gain, in addition to type 2 diabetes is very common in overweight people. One of the main symptoms of diabetes is an increase in appetite and with medication or insulin treatment, weight gain may occur if the patient does not follow a balanced diet.
The ideal to control weight gain is to follow a regulated diet, eat every 3 hours and consume appropriate, natural foods and low glycemic index carbohydrates, such as whole foods. In addition to a good diet, the practice of physical exercises that are indispensable in the treatment of diabetics will assist in the control of the scale.
Increased Appetite
As we have already mentioned, the increase in appetite is one of the obvious symptoms of diabetes, especially when it is uncontrolled, but how to control it or be satisfied in a healthier way? The best way to get around the situation is to keep blood glucose levels always under control and to eat every 3 hours to keep yourself satiated. No exaggeration at mealtime, eat just enough and the ideal amount indicated by the nutritionist.
Excess Fatigue and Sleep
Another very obvious symptom of decompensated diabetes is excessive tiredness, fatigue and a lot of sleep, out of the ordinary. With the incorrect use of insulin in the body, the metabolism becomes overloaded and ends up causing this malaise, an uncontrolled tiredness. What few know is that hectic routines and a lot of stress can raise blood sugar levels as well. So take your foot off the accelerator, reduce agitation and take care! Try to make a healthy sleep routine and have well-slept nights . Certainly, this care will respond positively to the control of your blood glucose.
Periodontal Diseases
One of the essential cares in the life of a diabetic is that of oral health. With the increase in blood glucose, the chances of oral bacterial proliferation, bacterial plaques, especially gingivitis and periodontitis, also increase. The ideal is to maintain regular visits to the dentist, make adequate brushing 2 to 3 times a day, floss daily and make mouthwashes with mouthwash.
Some dentists are even able to detect diabetes by some oral signs, such as differentiated breath, which they say smell like an old apple, along with periodontal problems.
Eye Problems
One of the most sensitive areas of diabetics is the eyes. This is because the eyes are full of blood vessels and with the lack of control of glycemia it can affect the blood circulation in the area, causing diabetic retinopathy. The best and only way to prevent the problem from occurring is to control blood glucose levels, following guidelines and medical treatment.
All complications of diabetes occur due to lack of control and patient care. Be sure to see a doctor when you notice symptoms of diabetes. The sooner you discover and start treatment, the better your body's response and the easier your blood glucose control will be.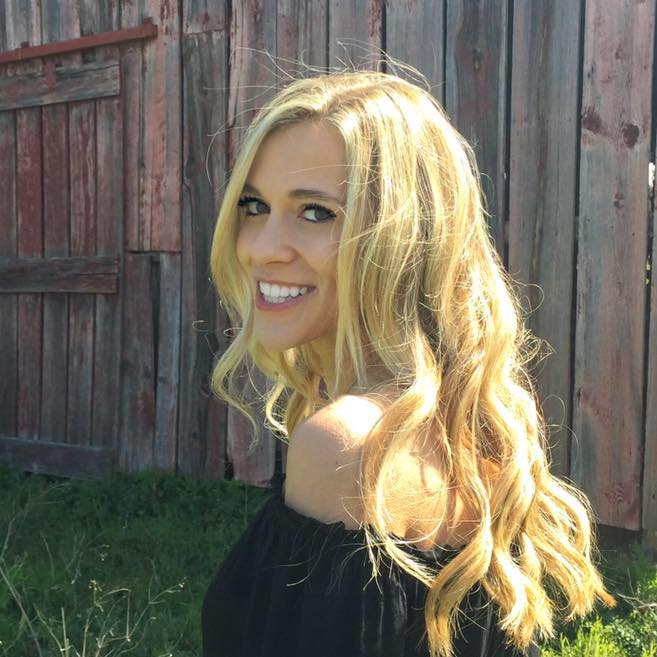 My name is Dr. Alexis Hart I am 38 years old, I am the mother of 3 beautiful children! Different ages, different phases 16 years, 12 years and 7 years. In love with motherhood since always, I found it difficult to make my dreams come true, and also some more after I was already a mother.
Since I imagined myself as a mother, in my thoughts everything seemed to be much easier and simpler than it really was, I expected to get pregnant as soon as I wished, but it wasn't that simple. The first pregnancy was smooth, but my daughter's birth was very troubled. Joana was born in 2002 with a weight of 2930kg and 45cm, from a very peaceful cesarean delivery but she had already been born with congenital pneumonia due to a broken bag not treated with antibiotics even before delivery.