To begin, I will put the tests that I have personally used and recommend, as these have never failed and in a way were the most correct in their results. There are many tests, these are just the ones I have already tested and are approved as a user.
Pregnancy Test Prices
Clearblue Digital
Famivita (I highly recommend it for the price and quality)
Clearblue Easy
Confirm in strips (super recommend)
Confirm Pen
Baby sure
Unitest Plus (I highly recommend it)
Check it out (I highly recommend it)
Preg test (I highly recommend it and this one comes with two strips in a box)
I've lost count of how many times I've taken pregnancy tests! rs Seriously, as my husband says I could have bought a 0km car! Obviously this is a hyperbole, but a woman is a really curious animal, whenever I was expecting to get pregnant I was very anxious and touched the first stone who was never anxious because menstruation did not come on the right date.
And this video below is my second test after the first test was positive 1 day before, and it is my youngest pregnancy. Ah is from the Preg Test brand that comes with two strips. In a way I became a kind of expert on brands and how much is a pregnancy test or more precise how much is a pharmacy test and their effectiveness, I know by heart which ones are or are not good, if it is worth spending on certain marks or if it will further sharpen anxiety and especially curiosity.
I have pictures of practically all the tests that I did and I thought it could be a possible positive , I always did it in the hope of seeing a positive and I confess that many, many times I was frustrated with the terrible feeling of the negative.
Seeing that lonely line was the beginning of the collapse of my dreams and unfortunately it was repeated and repeated every month. Anyone who is a trainer or a tempter knows what I'm talking about, but in the end friends, I think the best thing to do is to really relax and when you least expect it, the positive arrives!
Basic Tips on Pregnancy Tests
Here are the basic tips for you who are lost in thousands of pharmacy pregnancy test brands and do not know if it is good, if it really works and even you who have never done one or for long-time trainers.
For those who have never had a test like this and do not even know how much a pregnancy test costs, it is very simple, just collect the urine in a cup , it can be one of those party disposables, or coffee but of course it is clean and dip the strip inside and count to 10. Some tests ask you to leave the strip inside the container, but particularly I never did, another precautionary measure that has to be taken is the point where the urine reaches the strip as it should never exceed the limit mark, this it can ruin your test .
Test Sensitivity
Another point that always called my attention when buying a test was the sensitivity, that is, the greater the sensitivity, the earlier it would detect the pregnancy, remembering that the hormone HCG is responsible for the second line. The test I did the most was confirm it in strips, it costs an average of R $ 5 to 6 reais and is very worth it.
It was time to give problems, accusing in some way false positives, with those very weak lines that deceive women, but it has been a long time and since then his effectiveness has improved a lot.
Another test that I did a lot was also Gravitest and look, it really sucks. A few times and look, there were not a few, I had the fleeting illusion of having the positive but in fact it was a defect of the test . I never had a real positive with him, after being so disappointed with him I stopped using it. See the false positives that I had with this brand and look that it was with both the strips and the pen.
The most famous and reliable is the Clear Blue, but pay close attention when buying, there are two versions, the compact and the Easy, the compact is more susceptible to errors and the Easy is 100% reliable as long as it is done correctly and it has a sensitivity of 10mui.
There are some other less popular or known brands like Bioeasy, Preg test and even some imported ones like Wondfo and One Step that have the same sensitivity as Clear Blue Easy and cost a lot less, so be careful when buying, you can spend less on an equally effective test. However, the brand that came to make a difference in pregnancy tests is the Famivita brand, which has a great price and high sensitivity of 10 mUI, You can purchase it here in our online store.
If you want to take a pregnancy test Online before buying a physical test, it can help you to clear up some doubts and discard the hypothesis, before you spend money and end up frustrated or even to be sure when you should take the test.
Questions from Readers:
How does a pregnancy test work?
The pregnancy test works as a detector for the presence or absence of a hormone called beta HCG. This hormone is found during the gestational phase and its levels gradually increase day after day during pregnancy. Its function is activated with the contact of the test with the urine to be evaluated.
How to use a pregnancy test?
The use of the pregnancy test is recommended after finding the menstrual delay so that you can get a clear and reliable result. Some models come with a collecting cup and other models require a disposable cup to be tested separately.
You must urinate in a completely clean and unused cup and insert the test tip up to the indicated mark inside the urine and wait for the minutes recommended by the manufacturer to read the result. One line only the result is negative and two lines the result is positive.
Taking advantage of the space, I want to tell a new thing to our tempting readers or even to have a friend who is trying to get pregnant. In partnership with Famivita, we have developed a line of specialized products for health and fertility. Among them are FamiFerti fertility vitamins, ViriFerti fertility vitamins, ovulation tests and the FamiGel fertility-friendly lubricating gel , which plays the role of mucus, increasing sperm mobility as well as increasing pleasure. You can find each of these products  here in our online store.
See also: How to Use the Pregnancy Test?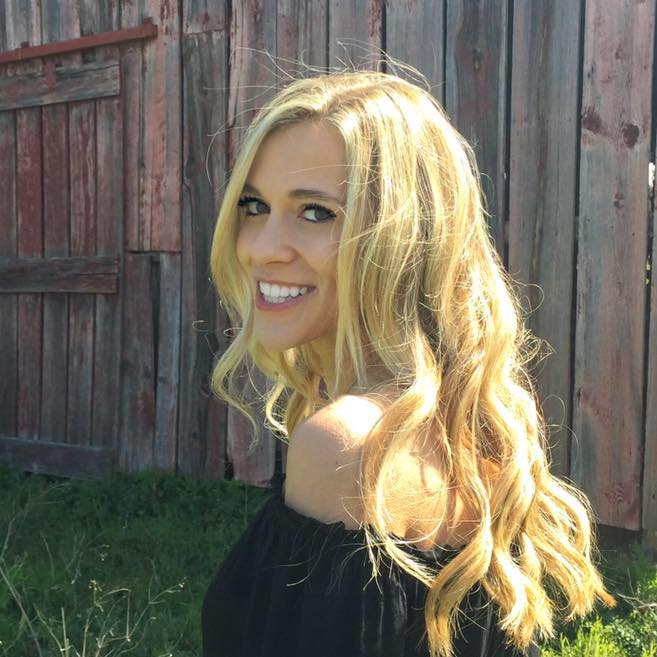 My name is Dr. Alexis Hart I am 38 years old, I am the mother of 3 beautiful children! Different ages, different phases 16 years, 12 years and 7 years. In love with motherhood since always, I found it difficult to make my dreams come true, and also some more after I was already a mother.
Since I imagined myself as a mother, in my thoughts everything seemed to be much easier and simpler than it really was, I expected to get pregnant as soon as I wished, but it wasn't that simple. The first pregnancy was smooth, but my daughter's birth was very troubled. Joana was born in 2002 with a weight of 2930kg and 45cm, from a very peaceful cesarean delivery but she had already been born with congenital pneumonia due to a broken bag not treated with antibiotics even before delivery.