Many moms doubt, how many ml of milk to give to the baby at each stage is a major concern. We know that breastfeeding is recommended as an exclusive source of food until the 6th month , but for different reasons, some newborns feed on formula for breastfeeding as a complement to breastfeeding or even as the only food.
Knowing how many ml of milk to give to the baby, which is adequate to ensure healthy growth, generates a certain insecurity in moms who are breastfeeding or not, but who want to make sure that their little ones are eating properly and receiving all the nutrients the body needs to supply its energy and hydration needs.
Is there an Exact Quantity?
It is worth remembering that there is no exact amount of milk that must be followed to the letter. Each baby has different needs, although there is a safe reference. Some factors, such as the age, weight of the baby and his health condition in general, directly affect how many ml of milk he gives to the baby and that he needs in order to have a balanced diet. Be sure to talk to the pediatrician about all these issues, even though there are recommendations as a basis, only the pediatrician will be able to recommend how many ml of milk to give the baby, considering his unique needs and conditions and thus, he will be able to prescribe whatever better for your development.
How many ml does a Newborn Baby Breast?
Considering that the baby feeds exclusively on artificial milk, in the first week of life, a newborn baby breastfeeds an average of 30 to 60 ml of milk at each feeding , with an interval between feedings of three to four hours. Of course, each baby has its individual needs. Some may want to breastfeed at shorter intervals, others more sleepy, it may even be necessary to wake them up so they don't go too many hours without breastfeeding. So how many ml of milk to give to the newborn baby can vary, yes, don't worry.
On the label of each infant formula, the measures for the preparation of the milk (which must be strictly adhered to) and the recommendations of how many ml of milk to give to the baby in each of its phases are already described. All of these decisions you must make following the recommendations of the pediatrician, who will assess your baby's weight, age, and nutritional needs and make a safer prescription.
The amount of ml that the newborn baby breastfeeds gradually increases, week by week, an average of 30 ml per week. Thus, the baby reaches the first month of life by sucking about 90 to 120 ml of milk per feed. Knowing how many ml of milk to give to the baby when he only breastfeeds is more difficult, but these references are valid for any type of milk, be it maternal or artificial. But calm down, you will notice that over the weeks your baby can already suck more easily and will be able, even with the same duration of feeding, to ingest a larger amount of your milk.
Both in breastfeeding and with the use of infant formula, the amount of ml of milk that you should give to the baby will depend a lot on the size of your hunger! The guideline is that during this phase, you give milk whenever he asks. Gradually you will notice the signs that really indicate that he is hungry and then naturally you will create a routine of breastfeeding intervals with greater discipline.
Important: The pediatrician must determine how many ml of milk to give to the baby, as well as the ideal frequency of feedings for each one. If you have doubts about the development of your little one, talk to the doctor and clarify all the points.
How Much Does a Month-Old Baby Suck?
After the first weeks are over, your baby has already gained weight and you have also been able to know the size of your hunger … and you will clearly notice how much it increases !! But this is all normal, don't worry. The starting from the first month is expected that the baby is sucking the milk 90 to 120ml per feeding, reaching an average daily drinking 420 ml and 750 ml of milk. And don't stop there. The amount of milk at each feeding continues to increase each week, until he is 6 months old.
The frequency of feedings can also vary, an average amount is around 5 to 7 times a day, but remember: none of these averages are exact calculations. Understand your baby's need and know that what is best for him may not be what is ideal for another baby of the same age. You can notice when you have to increase the amount of the bottle from the moment the baby sucks all the milk, it is always good to have a little remnant to ensure that he is satisfied. When that happens, it's time for you to increase the 30 ml and so on.
If you want to know how many ml of milk to give to the baby in a month , these are the expected averages, but if your baby sucks more or less than this amount is not a cause for concern. Many babies who breastfeed less than 120 ml of milk gain weight and receive all the nutrients necessary for healthy development, depends on several individual clinical factors, and this will be assessed by the pediatrician.
A novelty for our readers who are mothers, pregnant women or who are trying to get pregnant. Patricia Amorim in partnership with the company Famivita developed a line of products aimed at gestational health and female and male fertility. Vitamins to enhance fertility, ovulation tests, fertility-friendly lubricating gel and gestational vitamin. You can buy all of them here in our online store.
Amount of Milk for Each Baby Stage
The baby who suckles only on the breast, as we have already said, is difficult to measure how many ml of milk he is breastfeeding, but you will notice the signs that indicate that he is hungry and over the months he will become an expert in sucking and you will certainly need less time to drink a larger volume of milk. Weight gain and its development is monitored by the pediatrician, who will be able to tell you if everything is going as desired.
For babies who are fed infant formula , keeping track of how many ml of milk they are drinking each day is easier because of the bottle. You have seen how many ml of milk to give to the newborn baby and how much an average baby is breast feeding a month . And from the second month? Does this amount remain?
6 months old baby
Now at 6 months of age, other foods will be introduced into the baby's diet, so the tendency is for the volume of milk to be reduced gradually. At 1 year old, he already has an even greater variety of new foods included in his diet , and naturally the amount of ml of milk he will drink per day will be less.
Even so, in the face of the new diet, milk is still important for its development and babies take a long time to let go, and this until about 5 years of age (or more, there is no rule).
See also: And when does the license run out? Moms Back to Work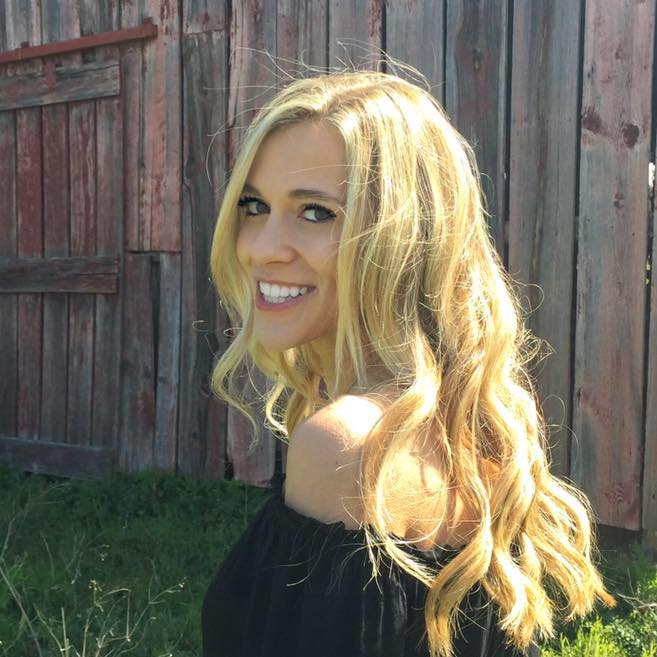 My name is Dr. Alexis Hart I am 38 years old, I am the mother of 3 beautiful children! Different ages, different phases 16 years, 12 years and 7 years. In love with motherhood since always, I found it difficult to make my dreams come true, and also some more after I was already a mother.
Since I imagined myself as a mother, in my thoughts everything seemed to be much easier and simpler than it really was, I expected to get pregnant as soon as I wished, but it wasn't that simple. The first pregnancy was smooth, but my daughter's birth was very troubled. Joana was born in 2002 with a weight of 2930kg and 45cm, from a very peaceful cesarean delivery but she had already been born with congenital pneumonia due to a broken bag not treated with antibiotics even before delivery.