When a man thinks about having a child, it is necessary to know if everything is right with his body, especially with regard to reproduction. And it is time to visit a doctor that men often end up doing the famous hormonal dosage test.
However, not everyone knows what it is about and many still have doubts about how this procedure is performed. And because of the large number of issues that involve the hormonal dosage test, we will explain in detail how it works and what it exactly is for.
What is the Hormonal Dosage Test?
It is a type of test that assesses certain functions of the human body. Speaking specifically of fertility in men, there are several hormones that are tested to measure testicular function in your body. We can list as some of the main ones:
Testosterone and free testosterone;
Luteinizing Hormone (LH);
Sex hormone-linked globulin ((SHBG, acronym that comes from the English "sex hormonebinding globulin");
Diidrotestosterona (DHT)
The test is done in a very simple way, taking only a blood sample from the person so that certain hormonal rates are analyzed. Hormonal dosage tests can serve a variety of purposes other than measuring fertility and, for each, different types of hormones will be tested on a person's body, be it a man or a woman.
Indications for the Hormonal Dosage Test
Anyone can be referred by a doctor to perform such a test for a variety of purposes. This test can even serve as a basis for routine exams when you see an endocrinologist, for example, so the indications for the hormonal dosage test can vary widely.
However, one of the main reasons for someone to perform this type of test is to check if there are any hormonal problems in relation to their fertility.
Exam Requirements
In order for the exam to be done correctly, there are certain requirements that need to be met. Each dosage of hormone requires a type of preparation before you perform the test, however, as normally a doctor will ask you to perform the dosage of several different hormones, there are some requirements that are quite common, such as:
Fasting for at least 12 hours (some exams require up to 14 hours);
Inform if you are using any medication;
Inform the date and time of the last medication;
Do not drink alcohol within 72 hours before the exam;
Not having had a liver biopsy in the last 5 days before the test;
In the case of women, inform if you are pregnant
As you can see, there are several requirements for a hormonal dosage test and, as this type of test can vary greatly depending on the case, the requirements for preparation also vary.
Other Important Exams for Men
In addition to the hormonal dosage test, there are also other essential tests to assess a man's fertility. The main ones are:
Testicular biopsy;
Testicular Ultrasound
We'll talk a little more about each of them to explain how they work and how they can help identify a man's degree of fertility.
Spermogram
It basically consists of laboratory analysis of a man's sperm. All sperm quality, mobility and quantity are measured through this test. The abstinence time necessary for it to be done is between 2 and 7 days , depending on the specific medical guidelines for each case.
Postcoital Test
It is a test that can indicate problems in a man's sperm, as well as substances that can prevent fertilization from being consummated. The curious thing is that, despite being a test of the male cells, sperm are removed from the vagina of a woman between 2 and 12 hours after sexual intercourse. In this way it is possible to analyze the performance of sperm in contact with vaginal mucus.
Testicular Biopsy
It is a very common biopsy and without any risk for men. In it, a piece of a man's testicular tissue is removed to analyze if there are problems in the production of sperm. If a man has low fertility rates, this test can assess whether sperm are healthy at source and allow a couple to try an alternative method of fertilization . The analysis is done under a microscope and the minor surgery is simple and painless.
Testicular Ultrasound
In this exam, images of the testicular region and also of neighboring areas are analyzed to see if there are any abnormalities. In addition to indicating possible fertility problems, testicular ultrasound also helps to identify certain diseases , such as testicular cancer, for example.
Performing exams is part of the life of all of us, as it is a preventive procedure that keeps us informed about the situation of different parts of our body. Tests such as the hormonal dosage test are not the most common, but they are necessary on several occasions, such as when a man wants to have a child and needs to be sure about his fertility.
No matter what the purpose of the exam is , it is always worth doing , as they are not harmful to your health and do not harm you in any way. On the contrary, being sure how your body is working will only bring you benefits, even if it is to perform a treatment that you never imagined you needed.
See Also: How to Convince Your Husband to Take Fertility Tests?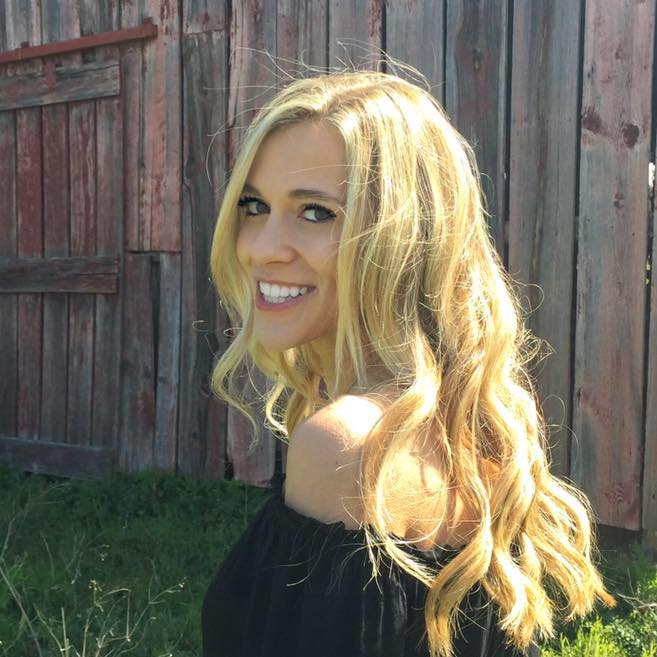 My name is Dr. Alexis Hart I am 38 years old, I am the mother of 3 beautiful children! Different ages, different phases 16 years, 12 years and 7 years. In love with motherhood since always, I found it difficult to make my dreams come true, and also some more after I was already a mother.
Since I imagined myself as a mother, in my thoughts everything seemed to be much easier and simpler than it really was, I expected to get pregnant as soon as I wished, but it wasn't that simple. The first pregnancy was smooth, but my daughter's birth was very troubled. Joana was born in 2002 with a weight of 2930kg and 45cm, from a very peaceful cesarean delivery but she had already been born with congenital pneumonia due to a broken bag not treated with antibiotics even before delivery.