Waiting and hoping, this is the life of a temptress … Menstruation came, didn't it? But which of us has never felt that hope spring up deep within our souls? The menstrual bleeding may be the most intense we still rather have a small glimmer of hope to have a chance to be pregnant at the end of it yet! For these and others I always say that the tentant is the most optimistic female species on the face of the earth! However, if not dosed, hope can become a woman's greatest enemy.
In addition to waiting for endless cycles and cycles, he still has an optimism and often a unique spirit presence. Each cycle that ends can bring down the emotional as well as the physical, but soon we get up and realize that it is a new chance to have the positive, motivated by the old and good friend hope.
Soon the fertile period arrives and with it the attempts and the hope of achieving the positive as well. The moment when menstruation comes on again can be a frustration without size, even in the worst moments we find the strength to overcome and get over it. It's the idea of ​​seeing the glass half full, you know? If you have less intense bleeding than usual or with fewer days than expected, hope is rekindled! It is amazing what such a significant and important wait can do to the emotional of those who want to have a baby.
We have so much hope that we end up feeling everything a pregnant woman feels ! Headaches, breasts, sleep, hunger, lack of appetite, pain in the breasts … There are so many symptoms that you end up confusing the psychological and the physical, after all who is right? Am I really feeling all this? As soon as the fertile period passes, the heart starts to beat faster, and exactly in this period it seems that time stops! The days don't pass and the symptoms catch us from the first day after ovulation.
For the most anxious people like me, hope has just become an enemy, she as a bad advisor, she can put the flea behind her ear, oblivious to everything including the signs of the body saying that pregnancy is non-existent … The will overcomes any warning of reality that the body is giving is terrible, because it brings us the false sensation of realizing the dream. Only those who desperately want a positive know and will understand this anguish of never getting what they hope and desire.
One year! This is the cruel, unreachable and extreme time to get pregnant. A year full of frustrations, hopes and for many, joys. Why not joys dear tempting? After all, pregnancy comes from a process between unbridled love between a couple, right? We must never let the bad part of the attempts and the phantom of false hope outweigh the good part of being tempting. As much as it hurts to wait and wait, this moment also has good things! After all, sex between a loving couple can, should and has to be full of love, affection, complicity. All of this is extremely healthy for the relationship, for the body, for the skin and also for the head. The psychological has the power to touch the part where we dominate hope!
Like everything in life, we must dose! So thinking on the healthy side emotionally speaking, having hope is part of the human being, and it must also be part of the life of a temptress. I even think that hope in the right measure, brings good cycles, brings tranquility and also a touch of lust for the whole situation. You know those cycles in which we know that the possibility exists but it is not the end of the world if menstruation goes down?
But what is the Secret to Controlling Hope?
Keeping your feet on the ground makes all the difference! Do you know that fantasizing a lot can harm you? Avoid fantasizing! Leave to see the baby's layette after the positive dear friend. Imagining the baby in the clothes and struggling a lot on this subject can make the box of hope open 100% of your time and blind everything else around, including common sense and further fuel the impending frustration .
An advice from those who lived in hope and who had ups and downs: Control your emotions! Hope must still be the last to die, but it must go away with the flow that comes with menstruation. Thin blood can bring doubts, so don't be in agony or leave room for more hope, do a test right away! Was it negative? Ball forward, no more looking at your head. Let the cycle go on, date when you feel like it (step up in pf) and move on because the lost game is one in which you don't want to play! Date, enjoy your love that soon, hope will give way to another bigger and better feeling, the love of mother!
See also: Fear of Negative Pregnancy Test – Tentative Thing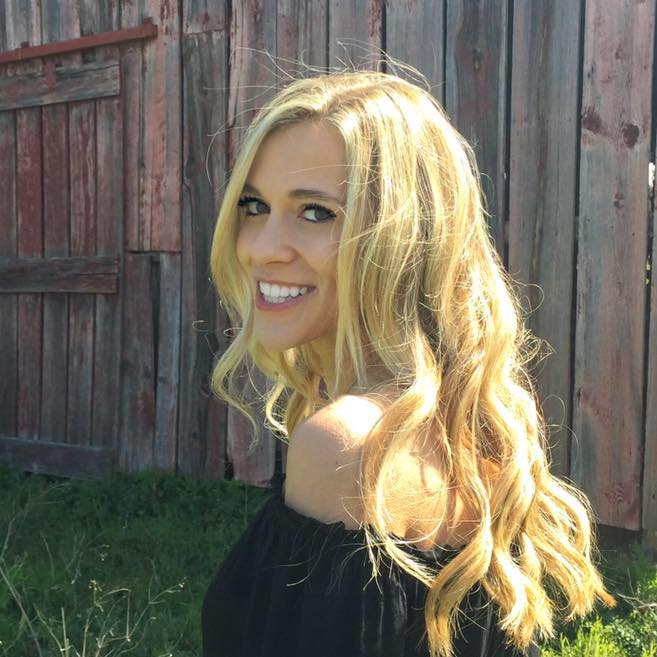 My name is Dr. Alexis Hart I am 38 years old, I am the mother of 3 beautiful children! Different ages, different phases 16 years, 12 years and 7 years. In love with motherhood since always, I found it difficult to make my dreams come true, and also some more after I was already a mother.
Since I imagined myself as a mother, in my thoughts everything seemed to be much easier and simpler than it really was, I expected to get pregnant as soon as I wished, but it wasn't that simple. The first pregnancy was smooth, but my daughter's birth was very troubled. Joana was born in 2002 with a weight of 2930kg and 45cm, from a very peaceful cesarean delivery but she had already been born with congenital pneumonia due to a broken bag not treated with antibiotics even before delivery.