Visits to the gynecological office start from pre-puberty or at least it should be so. It is the gynecologist who monitors, evaluates, recommends treatments always aiming at women's health. Some women are fortunate to find one that gives them confidence and above all makes them comfortable during all consultations. Others may be forced to change specialists over and over again because they do not feel confident. And another part is forced to go through the trauma of suffering sexual abuse by a gynecologist.
Gynecologist Sexual Abuse, How So?
The specialist who should examine you with clinical eyes embarrass you with touches and erotic words ? Yes, that is the situation that thousands of women around the world suffer from every day. Many fear of what may happen or the situation will reverse against it, fail to report. Which allows these "monsters" to continue to abuse more and more of other women every day and make new victims.
Unnecessary, weird questions that deviate from standard and ethics should not be taken naturally, let alone intimate touches and embarrassing comments about the body, intimacy and especially sexuality . We recently read on some websites a report from a woman who, when changing to be examined, received questions such as "How many times do you have sex a week?" or "do you have a boyfriend?" and at the time of the exam she was shamelessly masturbated. Another who received a comment about the style of her panties and her waxing stating that it was a waxing for those who liked sex a lot. Are these questions or the correct conduct of a gynecologist?
We have always heard about cases of sexual abuse, but they were usually linked to close family members and friends. Sexual abuse by gynecologists, on the other hand, was an unprecedented, rare occurrence, but today the number of cases has grown daily and more and more women are leaving fear aside and denouncing abusers. And due to the large number of cases spreading around the world every day more women choose to consult with female gynecologists or even fear to take their daughters to the offices of male gynecologists.
The good gynecologists, ethics and professionals who have suffered from this repercussion, losing their patients more and more simply for fear of going through this situation too. Is this why, in general, most women prefer to be attended by female gynecologists? Informing to feel more comfortable and for knowing exactly what we women feelings in a gynecological consultation.
In the case of adolescent girls who will undergo gynecological consultation, some precautions are recommended. The girl should never go unaccompanied by the mother or a responsible adult and not allow the daughter to be alone with the doctor during the consultation. Usually gynecologists have the help of a nurse or assistant, if the mother is not present it is indispensable.
Some girls feel embarrassed by the mother's presence during the consultation and if in this case the mother is asked to leave, it is valid to respect her. After the consultation, one should talk about the procedure and how the girl felt and check if everything went as expected.
I suffered sexual abuse from the gynecologist, what do I do now?
Thousands of women, victims of sexual abuse by gynecologists after going through this traumatic moment end up closing, suffering silence and even hiding from their own family for fear of not believing. In many cases, these abusive gynecologists threaten the victim, indicating that something will happen if the event is exposed.
The first step: Don't ever shut up! It will be through your report that this abuser will be prevented and that no new victims will occur. If you are not comfortable sharing with a family member or friend, contact the nearest police station directly and register a police report .
You can also report it to the Regional Medical Council and ask a lawyer to proceed with a sexual harassment process. It is worth alerting that if you have doubts about what happened and about the procedures adopted during your consultation where you felt embarrassed, you can look for another gynecologist to clear up doubts. In order to file a complaint and proceed with a process as serious as this, it is necessary to be fully convinced of what happened.
See Also: Letter From A Mother To Her Obstetrician Gynecologist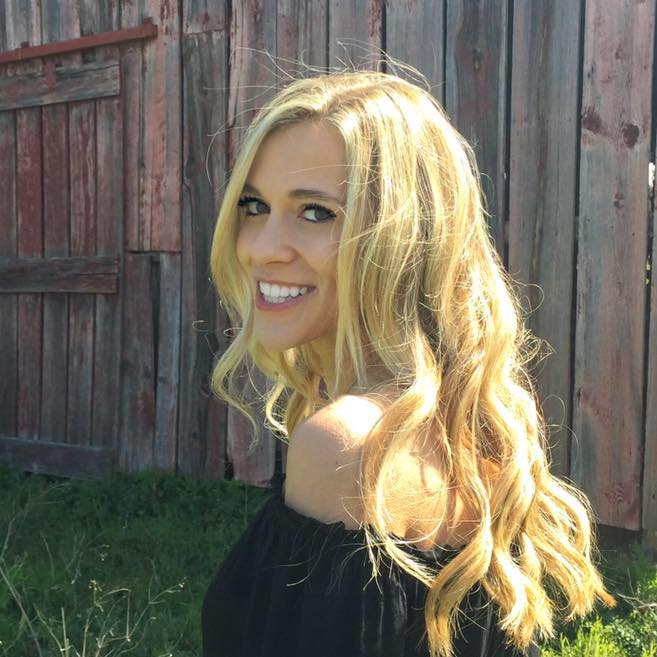 My name is Dr. Alexis Hart I am 38 years old, I am the mother of 3 beautiful children! Different ages, different phases 16 years, 12 years and 7 years. In love with motherhood since always, I found it difficult to make my dreams come true, and also some more after I was already a mother.
Since I imagined myself as a mother, in my thoughts everything seemed to be much easier and simpler than it really was, I expected to get pregnant as soon as I wished, but it wasn't that simple. The first pregnancy was smooth, but my daughter's birth was very troubled. Joana was born in 2002 with a weight of 2930kg and 45cm, from a very peaceful cesarean delivery but she had already been born with congenital pneumonia due to a broken bag not treated with antibiotics even before delivery.