Paloma, she was a mother very early, but she learned from her daughter's pain what it really is to be a mother and to give up the things of life in order to give and receive the greatest love in the world.
There are stories that in the eyes of one seem tragic more to others bring a great lesson, mine was not much different from that of many teenage mothers, because at 16 we are at the peak, full of friends and parties and in high school, knowing the comings and goings turns of love. But I also don't fit into this whirlwind of emotions, my childhood was a little heavy and I had few friends and in adolescence it was no different and that's why I grew up very closed. With several problems happening at home that I prefer not to mention, I started to look for love in the street that was not at home, and I found it in a 17 year old boy and I was 14. But it took me between the comings and goings 1 year to go to the finals .
Like every deluded teenager, I believed that I had found the love of my life. After a while, for fear of my mother I didn't go to a doctor but I went to a pharmacy and bought the famous CYCLE 21, and I started taking it because I didn't want to have a child lol. After a few days I started to feel very bad with the medicine and severe stomach pains and I let it last for almost 4 months, but I continued to take it. Until one day the pain was so great that I went to a doctor to treat the stomach and found out that I had gastritis and should take an injectable medicine because my body rejected the pill. Then came the bomb: in addition to gastritis you have a 3-month-old baby! Hi? Drink? 3 months ? 16 years? Then the nightmare started, I went to tell my boyfriend without knowing how, and?
I didn't tell you because we had an ugly fight for another reason, I stayed 2 more months without talking to him and anyone until we decided to talk, then I told him and he didn't show any reaction, then the bomb came after a few days, they called me from the police station saying that he was arrested for drug trafficking and according to the lawyer it had been 1 month since he started participating in the act so they got it easy. Then for me it was the end, I completely disconnected and my world collapsed, how could I be so blind? And as if the bomb was not enough, another bomb: going to the police station to get some documents in relation to fatherhood, I discovered that he had a mistress and it had been a long time. That she was also involved in these things.5 months ? My mother was paralyzed, but then they helped me.
But the bad part starts now. After everything came up, hell started, in addition to the looks on the street and at school, this lover started to chase me and she at the age of 22 and I at 16, humiliate me on the street to make scandals, because I would like to lose that child. I lost friends and everything together. When the date of birth came, everything went well, but I was alone in the hospital and also at delivery, I didn't have the time or the money to prepare the beautiful room with clothes, everything was in a hurry and the cheapest. There was also no sign that I was a mother. The birth went well, then another pump came: my daughter had a murmur and needed heart surgery.
And here we go through SUS, we waited 9 months to get the surgery, at that moment when I saw my daughter in the ICU, then my record fell that I was a monster for not realizing that I was a mother, for not having given all the love to her from the moment she was in my belly regardless of the problems. There my life changed, but thanks to God everything went well, and her paternal family disappeared along with the lover to another state and I don't have social networks or anything because to this day she persecutes me, she has made scandals on the internet publications offending my daughter and my family.
But now after 3 years I am at peace, I still hide because I don't want any more problems, I just want a normal life. I am 20 years old, I am in my last year of college at a great cost, and my princess is 4 years old. I work in a medium job, I can keep my daughter despite being alone to keep her lol ..
But I am at peace, only that I still regret not being a good mother in pregnancy or even nine months after she was born. I know she will grow up one day and every child will go away … except today she is still my baby, she is a child, and it is now that she needs me. Ask any psychologist, a child without a father needs double love to not miss it so much, or grow up with some resentment … today she wants my lap, today she waits for me to sleep and sleeps with me, today she she calls me "mommy" and says she loves me, today she wants me to play… that's why I always choose her first, that's why I always say this to you, because sometimes it may seem like I'm leaving relationship aside, friends aside, happiness aside for a child and it's nothing like that …
I want to be a mother now that she wants and that she needs me… I'm only 20 years old, despite the needs and what I'm going through now, I know I have a lot of time to build a career, a lot of time to build a relationship, a lot time to build a family, a lot of time to go out with a friend (at least I think that until I am 30 I can still go out with friends)… not with my daughter… 5 years from now she will be 10 and I will be able to enjoy 26 more life. She will want other things, the little friends, she will be more independent and she won't need me for everything anymore. And there? If I don't do it now, then I won't need it anymore, I 'll always be her mother , but the children also change as they grow up until they leave…
Por isso eu sempre repito, sempre, foi um erro! Eu me sinto triste por não poder sair por não ter uma
relação normal, por não ter mais amigos como eu tinha antes, por não poder dormir bem, por não poder comprar roupa pra mim… Mas eu me acho certa nisso e EU QUERO SER MÃE..
Eu demorei muito para entender que eu sou mãe, me arrependo amargamente de não ter desejado a Nicolly e amado desde quando ouvi o coração dela na minha barriga..Não ter cuidado e amado o quanto eu poderia no período que ela era bebezinho, minha ficha caiu quando ela fez cirurgia, que eu me vi ali esperando em um corredor sozinha sem ninguém, e ela lá, poderia dar tudo certo mais poderia não dar… Quando a vi amarrada na UTI, ALI EU FIZ MINHA ESCOLHA, ESCOLHI SER MÃE E DEIXAR MINHAS COISAS DE LADO…Ali eu vi que ela saiu de mim, que ela é parte de mim, que ela depende totalmente de mim e ela que me acha a pessoa mais linda do mundo.
And she who puts me on a pedestal as if I were the most important person on earth, and she who calms me down when I'm crying, she is the one who is waiting every day to sleep, to eat, to bathe … and I must a lot for her, for the nonsense of having given her father that she has … I have to be a mother and father, and today now, because when she is at my age her priorities will be work, study, friends, parties, boyfriend ( that's what I expect from her, that she be the same, normal, happy, have friends, be popular at school, work on what she likes)….
I can choose, I can choose to go to the club and leave it with someone, I can choose to dedicate myself madly to a passion, but I don't want to! I don't want to choose to have a social life now that she is a little girl, I want to be a mother now, to be present all the time. and as much as for some people it seems that this is tragic, that this is losing a life… .I don't think so, I think I'm right in wanting to be a mother because it took me a long time to want… I don't know how it will be mine future, I just know I want to give my daughter the best future, regardless of what I have to give up. Today I do not exchange a hug from my doll for anything or anyone!
So, the advice I have to give is the following: be forewarned (even if it is demagogy to say that) but if it happens, love unconditionally, take care, hug, kiss. Be mothers, because the advantage of such a story is that you will have time to enjoy life in the future because you will still be young. Today you are willing to take care of a child, play, run, jump. And your son will be the most grateful in the world for the mother he has. For those who have already had a child, there is no turning back, love them very much, because you will only lose a few years of ballad for someone who will love you for the rest of their lives!
Sorry for the long history and the Portuguese mistakes. And try not to judge, because although I was not a good mother in pregnancy, today I give up everything for my princess, for every party, for every penny, for every night of sleep. Her smile makes up for everything I've lost and lost.
Kisses for you!
See also:  My God is the God of the Impossible! – Lenne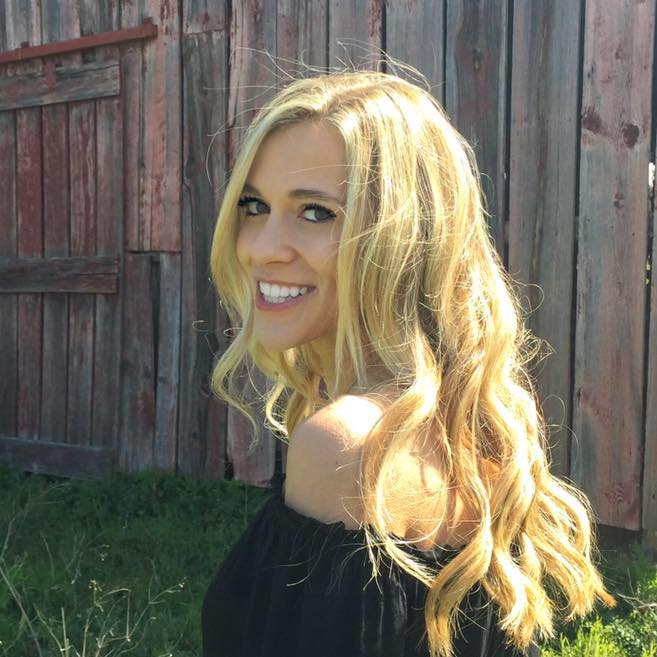 My name is Dr. Alexis Hart I am 38 years old, I am the mother of 3 beautiful children! Different ages, different phases 16 years, 12 years and 7 years. In love with motherhood since always, I found it difficult to make my dreams come true, and also some more after I was already a mother.
Since I imagined myself as a mother, in my thoughts everything seemed to be much easier and simpler than it really was, I expected to get pregnant as soon as I wished, but it wasn't that simple. The first pregnancy was smooth, but my daughter's birth was very troubled. Joana was born in 2002 with a weight of 2930kg and 45cm, from a very peaceful cesarean delivery but she had already been born with congenital pneumonia due to a broken bag not treated with antibiotics even before delivery.