From reader and viewer to interviewee on TF! I met Daisy Limas through the comments on YouTube and loved her videos. They are all full of hope and beautiful words from your heart and love for God. Get to know a little more about her and her journey to the positive. Welcome Daisy!
Changing Diapers: Tell us a little about how long you've been trying, what do you do with your life? And the husband?
Daisy: Hello girls, my name is Daisy Limas, I am a salesperson, I live in SC, I am 18 weeks pregnant, but I was tempted and for almost 3 years. I went through an ectopic pregnancy (in the right horn) and it was a very important moment in my life where I saw that God works in the most diverse ways, however difficult it may seem, we can remain faithful to Him and in my journey I met many women who try to get pregnant we came together in this dream. I see that my story has inspired many people not to lose faith and on my channel there is a video that I will tell you all in case you want to see it.
Changing Diapers: How did the YouTube channel come about?
Daisy: When I started to participate in the tempting groups, I wanted to tell my story and record with my cell phone and post directly to the group and the girls identified with my feeling and I always tried to deal with this subject with fear of God after all we are From him and far from him nothing makes sense. Then I created a group for myself where I could store these videos and then the group Gerando um Sonho was born – Messages Daisy Limas. After that I started to dream about my YouTube channel but I wanted to do it a little differently from the group, and also where I could share other subjects that I like as recipes and what was not my surprise when I started the channel in December 2014 was the same month I got pregnant.
Changing Diapers: How did motherhood awaken in you? When did you realize you wanted to be a mother?
Daisy: In 2012, it was like a very intense awakening, it seemed very clear: I want to be a mother!
Changing Diapers: Have you ever dreamed that you were getting the positive? How did you expect yours to be?
Daisy: When I was trying I dreamed a lot, both with the test with two stripes and with my baby. My positive came in the month when I was less confident that it would come as incredible as it seems so that way it was a sweet and wonderful surprise.
Changing Diapers: What was the reaction of the husband when he received the positive?
Daisy: He had a really cool reaction, he was smiling and looking at me: Is it true love? Hahahaha we dreamed about it so much that it really seemed like a joke.
Changing Diapers: Do you have a fertility problem?
Daisy: As I mentioned above, it was almost 3 years ago, I had a little bit of endometriosis that was seen in the laparoscopy I did for the removal of ectopic pregnancy. He also accused me of having an adherence to one of the tubes, but not that it prevented me from getting pregnant. Basically, we did not have an accurate diagnosis of our case.
Changing Diapers: Do you have any trousseau pieces already stored? Have you decided the names yet?
Daisy: Since I got pregnant I have won several cute little things and we still haven't decided the names, oddly enough, because we still don't know the sex of Baby Limas.
Changing Diapers: What is the greatest difficulty of being tempted? What would you do differently?
Daisy: Undoubtedly being tempting is often very distressing and very stressful for the couple as well. Analyzing my entire trajectory, I gathered 10 tips for tempting, to help minimize the impact of this phase.
Changing Diapers: What's the best thing about being tempting?
Daisy: Dreaming, imagining what it will be like every second that approaches the positive.
Changing Diapers: What do you expect from motherhood?
Daisy: May our home be happy with this arrival and I hope to create a person of value who loves God.
Changing Diapers: A message for anyone who is trying to be a mother like you
I deeply hope that your heart will be strengthened in the confidence that God is faithful and that your positive will come with many blessings.
I really appreciate this opportunity to talk a little about everything I have lived. Kisses and more kisses. Daisy Limas
Visit the Daisy YouTube Channel
See also: The Strength of God in Life – Ramini Lima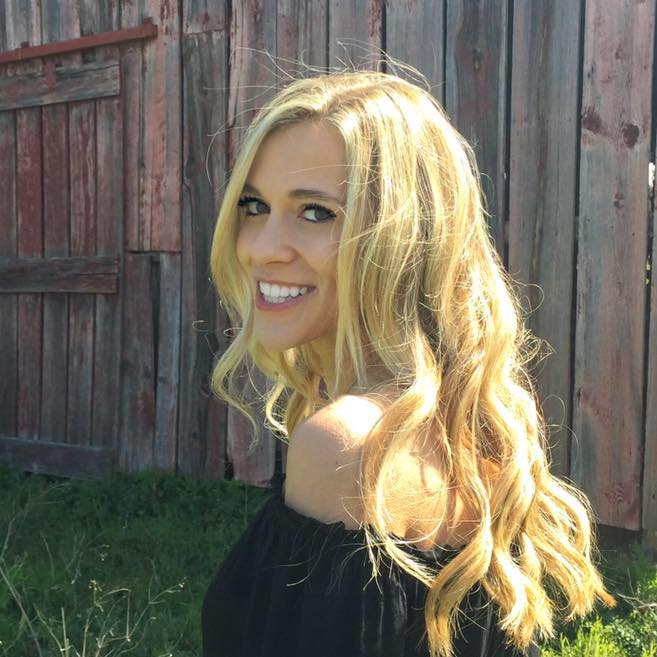 My name is Dr. Alexis Hart I am 38 years old, I am the mother of 3 beautiful children! Different ages, different phases 16 years, 12 years and 7 years. In love with motherhood since always, I found it difficult to make my dreams come true, and also some more after I was already a mother.
Since I imagined myself as a mother, in my thoughts everything seemed to be much easier and simpler than it really was, I expected to get pregnant as soon as I wished, but it wasn't that simple. The first pregnancy was smooth, but my daughter's birth was very troubled. Joana was born in 2002 with a weight of 2930kg and 45cm, from a very peaceful cesarean delivery but she had already been born with congenital pneumonia due to a broken bag not treated with antibiotics even before delivery.