Genetic and hereditary diseases are those types of disease that for a long time were a nightmare, as it was practically impossible to prevent them from appearing. Thankfully, nowadays a lot has changed with the advances in science and medicine.
Currently, it is possible to do a genetic compatibility test , for example, and thus prevent different types of diseases, something that in the past was practically impossible to do.
How this test works, what it identifies and how prevention occurs are some of the points that we will address so that you can learn more about it. But before we get into the subject of the text, it is necessary to give a brief explanation of what genetic diseases are and how they can manifest themselves in our bodies.
What are Genetic Diseases?
Genetic diseases are those that are characterized by the alteration of our genetic material, DNA. According to research more than 80% of people have some genetic alteration.
Some of these diseases can be hereditary, that is, those that are passed from father to son, however, not all genetic diseases are inherited. Many people are confused and believe that it is the same thing, but they are not.
A good part of genetic diseases develop in the individual himself, an example is cancer, where less than 10% are hereditary.
In addition, genetic diseases can be divided into three types:
Monogenetic: When the patient has changes in only one gene;
Polygenic: When more than one gene mutates;
Chromosomes: When the patient mutates in any of the 23 pairs of chromosomes.
Each human being is considered to have at least 2 altered genes without knowledge. Among the most well-known genetic diseases are Down's Syndrome, cancer and sickle cell anemia.
When is Compatibility Testing Recommended?
Thus, the function of the genetic compatibility test, or TCG as it is named, is precisely to identify the risk of transmission of inherited genetic diseases. Therefore the TCG is recommended in couples who are planning to have a child , not only in couples where the father or mother has some genetic disease, but in couples where both have a healthy life and with no apparent disease.
This is because if the two have mutations in the same gene the chances are greater of generating a baby with a genetic disease.
Today, 1 in 300 newborns has some genetic disease, but with the advancement of the genetic compatibility test and the ease of access to the exam, it is expected that this number will reduce to 1 in every 30 thousand. Some of the diseases identified in the test are cystic fibrosis and sickle cell anemia .
How Does Genetic Compatibility Testing Work?
The genetic compatibility test is done through a blood test that, preferably, must be performed by both men and women. In this sample, the DNA of both is analyzed , being able to arrive at the negative result, when there is no mutation in any gene, or positive when there is a mutation, being considered then carriers.
In this case, the problem is found when father and mother have mutations in the same gene, that is, they have a high chance of generating a child with genetic disease. The test must be done in a specialized clinic and the result arrives in 30 or 40 days.
What to do when a problem is detected?
The positive result is a problem when the father and mother have alterations in the same genes . Thus, the chances of generating a baby with genetic disease are greater, as well as the chances of generating a carrier baby, as well as the parents.
In this case, it is recommended to schedule an appointment with a genetic specialist so that together they can study the best way to proceed with a risk-free pregnancy. Some of the alternatives are:
Pre-implantation diagnosis, or PGD: In the pre-implantation diagnosis, the couple's embryos are analyzed and those that are free from genetic diseases are selected. From this selection, fertilization occurs in vitro .
Gamete donation: Another alternative is to opt for the donation of gametes free of any genetic mutation.
Adoption: Parents can also choose to adopt a child and give up pregnancy and the risk of having a baby with genetic diseases.
None of the choices here are easy to make, so there needs to be a conversation between the couple and the chosen doctor so that they can arrive at the best alternative.
How Much Does a Genetic Compatibility Test Cost?
This type of testing is still inaccessible to many people because of the high price. It is possible to find genetic compatibility tests for up to R $ 5,000 , although there are clinics with slightly more affordable options.
It will be up to each couple to decide whether or not it is worth paying for such a test in order to be able to have a child with more tranquility or to think about alternatives such as in vitro fertilization, for example. The trend is that, with the advancement of science and medicine, this price will end up decreasing, but for now, it is still inaccessible to many people.
What is Genetic Counseling?
Genetic counseling is basically an exam that checks for a disease that can occur in the family. When couples do this type of counseling, they are able to verify the probability that their child will be born with some problem and, consequently, help in the couple's decision.
This type of test is usually recommended for people who have a family history of diseases such as cancer, Alzheimer's disease, dementia, among other degenerative diseases. It is also indicated for couples who are older and intend to have children, since the risks of certain diseases appear to end up being greater.
Knowing if your baby is at risk and already learning how to prevent certain diseases is extremely beneficial and a positive point that advances in science and medicine have brought to us.
It is a way to anticipate the upbringing of our children in a healthy way. This type of test means that lives that could be harmed can be taken in the normal way.
There is no denying that this is a very positive thing and, although the price of this type of test is not very attractive, the hope is that it will tend to decrease and that more and more people will be able to access it.
See also: Umbilical Cord Bank – Donating Life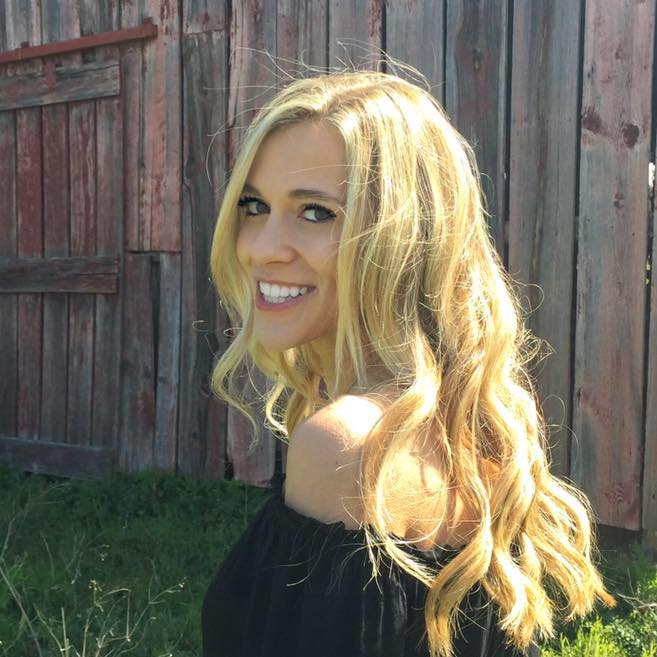 My name is Dr. Alexis Hart I am 38 years old, I am the mother of 3 beautiful children! Different ages, different phases 16 years, 12 years and 7 years. In love with motherhood since always, I found it difficult to make my dreams come true, and also some more after I was already a mother.
Since I imagined myself as a mother, in my thoughts everything seemed to be much easier and simpler than it really was, I expected to get pregnant as soon as I wished, but it wasn't that simple. The first pregnancy was smooth, but my daughter's birth was very troubled. Joana was born in 2002 with a weight of 2930kg and 45cm, from a very peaceful cesarean delivery but she had already been born with congenital pneumonia due to a broken bag not treated with antibiotics even before delivery.