Of course, gas, flatulence and burping are somewhat embarrassing. Most people go through this 10 to 20 times a day on average. And, during pregnancy, that number seems to increase a lot. But do not worry! Let's understand why gas in pregnancy increases, and find ways to reduce this problem.
Why Do Gases Occur During Pregnancy?
Increasing progesterone levels during pregnancy relaxes all the muscles in the body, including those in the digestive tract. This slows down digestion and gases accumulate in the system, leading to eructations (belching), bloating and flatulence.
Abdominal Swelling
The swelling occurs in late pregnancy due to the enlargement of the uterus and hormonal increase. The uterine cavity takes up more space in the abdominal cavity, pushing the stomach further and affecting digestion.
This makes the woman feel more bloated after meals. As a result, she will also experience heartburn, acidity or constipation.
Causes of Gases in Pregnancy?
In addition to the increasing levels of progesterone and the growing uterus, there are other factors that cause bloating, flatulence and gas in pregnancy.
Cold
Food travels through the digestive tract and remains in the intestine for a long time. This helps the baby to absorb all the nutritional content, including water. However, absorption results in dry stools that take longer to reach the rectum, and the built stool will increase swelling and gas in pregnancy.
Food sensitivity
Certain foods are more likely to cause gas than others. For example, women with lactose intolerance when eating dairy products, such as milk, may suffer from gas during pregnancy.
This is because the body cannot produce enough lactase to break down lactose (present in dairy products).
Bacteria in the colon
During pregnancy, if there is a variation in the bacterial balance in the colon , the result will be bloating, flatulence and an increased production of gases in pregnancy.
Weight gain
With pregnancy, it is likely that the level of hunger may rise and Mum tends to eat more. Having a more nutritious diet together with vitamin supplements increase calories, which makes pregnant women more lethargic and less active. Therefore, she is likely to experience more gas during pregnancy, in addition to feeling bloated and uncomfortable.
How Gas is Produced in the Body
The gas is found in the digestive tract in two ways: when the person swallows the air or when the bacteria break down the undigested food in the intestine. Generally, most of these gases are released from the stomach by eructations. And flatulence occurs as a result of the gas that travels to the colon (large intestine).
Carbohydrates produce many gases, unlike proteins and fats. Fats can slow down the digestion process, as they take time to empty the stomach and this can lead to bloating. In addition to the essential nutrients mentioned above, there are certain foods that should be avoided to avoid gas and bloating.
A tip for pregnant women: do you want to improve the pleasure of sex during the gestational phase? Use water-based lubricating gels that play the role of cervical mucus and still control vaginal pH, reducing the chances of proliferation of fungi and bacteria responsible for infections. Famivita has developed the perfect lubricant for pregnant women and pregnant women, the FamiGel . You can buy it here in our online store.
Which Foods Cause Pregnancy Gases?
Some foods are more likely to cause gas in pregnancy. To find out what they are, it is ideal to test them one by one, to identify what is causing the problem. Keeping a food diary can help you find out if certain foods seem to cause more gas than others.
Main Foods That Cause Gases
At first, start by cutting out foods that are the most common of generating gases:
Vegetables such as kale, cauliflower, beans, onions, broccoli, artichokes and asparagus contain non-absorbable carbohydrates, which cannot be digested. This can therefore produce sulfur-filled gases, resulting in a bad smell.
Vegetables like chickpeas, lentils and peas are excellent sources of fiber. But excessive intake of fiber-rich foods can
cause gas in the stomach. However, in some individuals, the fiber diet can help relieve gas and bloating.
Seeds like sunflower, poppy and fennel will also produce gases in the colon leading to flatulence.
Fruits like apples, mangoes, raisins, plums, cherries, watermelons and peaches also contain non-absorbable carbohydrates. The body cannot digest them and they pass to the colon, causing flatulence along with the gases.
Soft drinks, wine and beer can cause eructations as they release carbon dioxide in the belly.
Fructose, contained in fruit juices, also causes gas in pregnancy.
Wheat, wheat bran and wheat products can lead to fermentation in the large intestine, causing bloating and gas in pregnancy.
Sorbitol, an artificial sweetener found in some foods and beverages, can trigger the formation of gases.
In most cases, the gases in pregnancy do not need any treatment, because shortly after the baby is born, they tend to disappear.
How to Ease Gases in Pregnancy
In addition to improving nutrition, pregnant women can use some of these suggestions:
Do not eat large meals. Instead, it is better to eat small meals throughout the day.
Take your time! Chew your food well and try not to talk while eating.
Cut fried foods. Fried foods may not release gas in the stomach, but they can slow down the digestion process, leading to bloating.
Increase your fluid intake. Drink plenty of water to stay hydrated, and include fresh fruit juices in the diet. They help to eliminate toxins from the body and prevent bloating and constipation.
Drink straight from the glass. Avoid drinking from a bottle as it is easier to swallow air, which will give you more gas.
Do not drink beverages that contain carbon dioxide such as sodas.
Avoid chewing gum
Cut sugar and refined. Sweet during pregnancy is common, but it is necessary to control the desire to consume refined sugars.
Keep a food diary. Track the food you eat and the gas sensation you feel within six hours after each meal. Keep a food diary to find out what foods are causing a reaction.
Is There Any Medication To Treat Gases In Pregnancy?
If these tips did not help, the ideal is to ask the doctor if it is possible to take any gas medicine that contains Simethicone.
When Can Gases in Pregnancy Be a Reason for Concern?
Bloating and gas in pregnancy are quite common. But if they are causing discomfort above normal, it is important to contact the doctor as soon as possible. Watch for symptoms:
Lots of abdominal and colic pain
Blood in the stool
Painful and rhythmic contractions before 36 weeks of pregnancy
Severe constipation and diarrhea
Severe vomiting and nausea
Do not wait. Although they are common, gas in pregnancy can be a sign that something is wrong.
Taking advantage of the space, I want to tell a new thing to our mommy readers and who are thinking of having another baby in the future, or even if they have a friend who is trying to get pregnant. In partnership with Famivita, we have developed a line of specialized products for health and fertility. Among them are FamiFerti fertility vitamins , ViriFerti fertility vitamins, ovulation tests and the fertility-friendly lubricating gel FamiGel, which plays the role of mucus, increasing sperm mobility as well as increasing pleasure. You can find each of these products here in our online store.
See Also: Is Heartburn a Symptom of Pregnancy?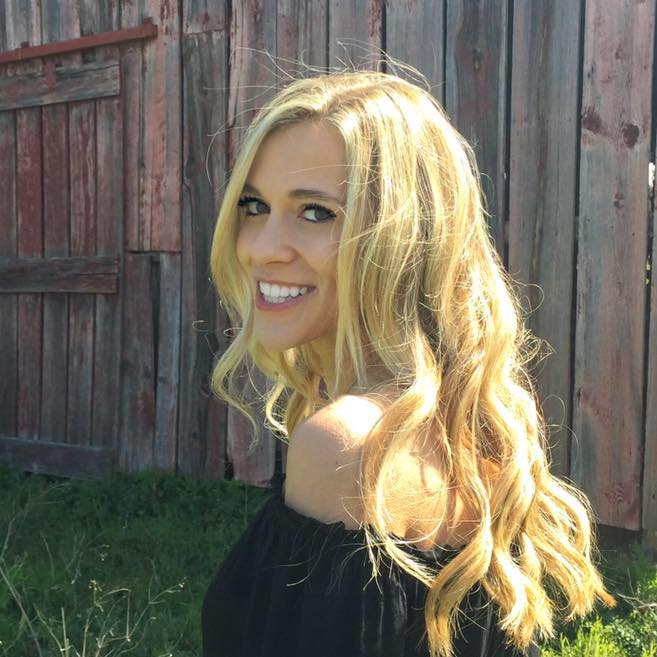 My name is Dr. Alexis Hart I am 38 years old, I am the mother of 3 beautiful children! Different ages, different phases 16 years, 12 years and 7 years. In love with motherhood since always, I found it difficult to make my dreams come true, and also some more after I was already a mother.
Since I imagined myself as a mother, in my thoughts everything seemed to be much easier and simpler than it really was, I expected to get pregnant as soon as I wished, but it wasn't that simple. The first pregnancy was smooth, but my daughter's birth was very troubled. Joana was born in 2002 with a weight of 2930kg and 45cm, from a very peaceful cesarean delivery but she had already been born with congenital pneumonia due to a broken bag not treated with antibiotics even before delivery.