Having food poisoning means that something that was consumed contained some type of bacteria, virus or toxin that causes the body to react negatively. Often this reaction is characterized by vomiting, nausea or diarrhea which makes food poisoning in pregnancy a little more complicated.
Safe eating is a very important issue for pregnant women, for good reason, if a woman has food poisoning during pregnancy, it can be quite dangerous for the baby .
In the worst cases, food poisoning in pregnancy can cause miscarriage or premature birth . If the pregnant woman suspects or feels any symptoms of the disease, it is important to seek medical help as soon as possible.
Unfortunately, pregnant women are more susceptible to food poisoning due to changes in metabolism and circulation.
Unfortunately, pregnant women are more susceptible to food poisoning due to changes in metabolism and circulation.
In addition to nausea, vomiting and diarrhea, common symptoms of food poisoning in pregnancy include:
Headache;
Fever;
Abdominal discomfort or pain;
Dehydration;
Bloody stools
With the constant changes that the pregnant woman's body experiences during pregnancy, it can be difficult to know whether symptoms such as nausea and vomiting are normal, or whether they are part of food poisoning in pregnancy.
It is important to pay attention to symptoms that appear suddenly , or that appear abnormal . If you are not sure what you are feeling, it is best to consult a doctor to rule out an infection or virus.
Causes of Food Poisoning in Pregnancy
Old, spoiled or poorly packaged foods are one of the main causes of food poisoning in pregnancy. In addition, if the pregnant woman was in contact with something contaminated, and then went to eat without washing her hands , this is also a factor in triggering the disease.
The pregnant woman is more susceptible to foodborne illnesses during pregnancy because her immune system is altered . This state of low immunity is mainly due to the fact that their hormones are constantly changing.
The body's priority at the moment is to help develop another life. Making the baby grow is the body's main mission, and most of the energy is directed to this task.
For this reason, pregnant women need to be careful about what they eat and how that food is being prepared. In addition, your baby's immune system is underdeveloped. If food poisoning occurs during pregnancy, it can be very dangerous for him.
Types of Food Poisoning
The most common types of food poisoning are Listeria, E. Coli and Salmonella . If left untreated, all of these types can be dangerous during pregnancy.
Complications of Food Poisoning in Pregnancy
Listeria can cause long-term neurodevelopmental problems for the baby. E. Coli infection can cause damage to the lining of blood vessels or kidney failure , often with bloody stools as a symptom.
Salmonella has the potential to cause meningitis , reactive arthritis and bacteremia (bacteria in the bloodstream). In extreme cases, food poisoning can cause miscarriage or premature birth. For these reasons, it is important to be careful about what to eat during pregnancy.
How is Diagnosis of Food Poisoning in Pregnancy?
Food poisoning in pregnancy is often diagnosed based on history and symptoms . If the pregnant woman ate something that smelled bad and fell ill later, the doctor may conclude that the food ingested probably made her sick.
If she is unable to think of anything that may have caused vomiting and diarrhea, the ideal is to do some tests to identify the cause.
Sometimes, when a group of people gets sick after eating a certain food, health surveillance can track and identify the source of the infection by analyzing the questionable food. This occurs when there are major
outbreaks of Salmonella.
Treatment of Food Poisoning in Pregnancy
The dehydration is one of the most common complications of food poisoning in pregnancy. Because of diarrhea and constant vomiting the body tends to lose a lot of fluid.
In order to replenish the lost liquid, it is important to increase the consumption of water . If you are vomiting too much, slowly start drinking a sip of water until the liquid is tolerated, then slowly hydrate yourself from there.
Keep in mind that the body is made up mostly of water. That is the master purifier, the substance that cleans and detoxifies the body. Keeping your fluid intake continuous will play an important role in how quickly your body recovers from the disease.
Water is the most economically and universally effective way of helping the body towards healing. The idea is to consume clean, pure water from a reliable household filter or bottled mineral water.
It is important to inform the doctor if you become dehydrated. A severe dehydration during pregnancy may need hospitalization to medication or serum directly into the vein.
How to Prevent Food Poisoning in Pregnancy?
Safe eating is very important during pregnancy. To avoid getting sick, the ideal is to follow all the doctor's instructions when preparing food. Avoid foods that are not indicated in pregnancy, and remember to wash your hands thoroughly before preparing or consuming them.
There are several precautions you can take to minimize the chances of getting food poisoning in pregnancy. Are they:
Keep raw foods separate from ready-to-eat foods.
Cook the raw meat thoroughly. Use a meat thermometer, if necessary. Some harmful bacteria cannot survive high temperatures.
Store perishable food safely.
Pay attention to expiration dates.
Store food in the refrigerator to keep it fresh.
Choose to defrost food instead of letting it thaw at room temperature.
Avoid packaged meats whenever possible.
Wash fruits and vegetables thoroughly before eating.
Foods that should be avoided during pregnancy include:
Raw or raw meat, poultry, seafood or eggs
Unpasteurized fruit or vegetable juices
Cured meat and cheese
Packaged meats
IMPORTANT: Getting rid of the symptoms of food poisoning can be a very bad time, especially during pregnancy. Always talk to your doctor to decide what is the best treatment approach.
Unfortunately, food poisoning cannot always be treated at home. The doctor can recommend and prescribe medications. More serious cases of food poisoning in pregnancy may require antibiotics.
Listeria during pregnancy is commonly treated via hospitalization and intravenous antibiotics are almost always prescribed.
So take care!
See Also: What You Cannot Eat in Pregnancy?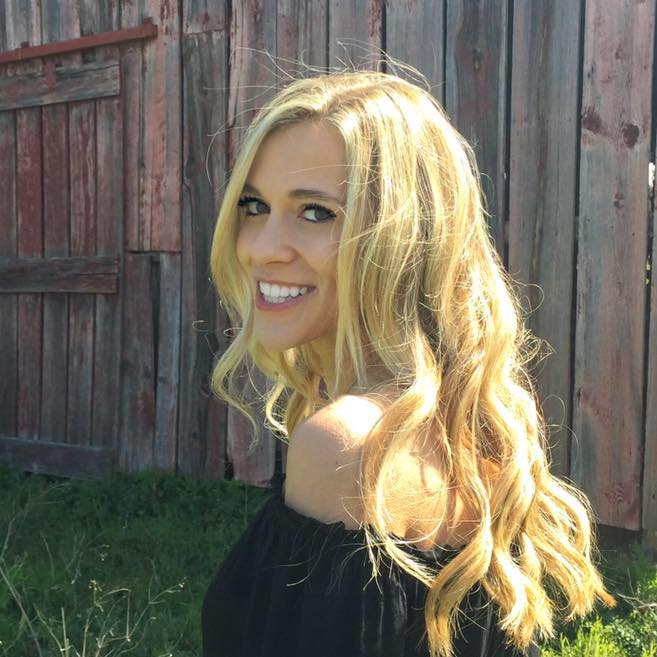 My name is Dr. Alexis Hart I am 38 years old, I am the mother of 3 beautiful children! Different ages, different phases 16 years, 12 years and 7 years. In love with motherhood since always, I found it difficult to make my dreams come true, and also some more after I was already a mother.
Since I imagined myself as a mother, in my thoughts everything seemed to be much easier and simpler than it really was, I expected to get pregnant as soon as I wished, but it wasn't that simple. The first pregnancy was smooth, but my daughter's birth was very troubled. Joana was born in 2002 with a weight of 2930kg and 45cm, from a very peaceful cesarean delivery but she had already been born with congenital pneumonia due to a broken bag not treated with antibiotics even before delivery.