We can often solve problems in our teeth with a simple visit to the dentist, but this is not always possible. There are cases in which the only solution is removal, which can generate several problems, both aesthetic, when psychological and even physical, since not having certain teeth can directly affect your diet and your lifestyle. For this reason, dental prosthesis is often the best alternative. But what exactly is it? In what cases is it recommended? How to adapt to a dental prosthesis? In today's text we will address not only these, but several other issues on the topic. So, if it's in your best interest to know more, read on until the end!
What is a Fixed Dental Prosthesis?
First of all, it is important to understand what a dental prosthesis is. We can define this artifact as something that aims to replace a tooth in its absence, that is, that fulfills all the functions that the tooth previously fulfilled. When this technique started to be developed, more or less in the middle of the last century, the prostheses were all removable, by fitting or even by clamps.
Fixed dental prostheses are nothing more than those that cannot be removed . The main advantage is that the person ends up getting used to them and does not have to worry about cleaning your prosthesis separately from the teeth. In other words, it ends up becoming part of your body as well.
When is a Fixed Dental Prosthesis necessary?
Nowadays it is very common to use fixed dental prostheses, although the use of removable ones has not been totally ruled out. Basically, there are three occasions when a fixed dental prosthesis is needed, they are:
To regain masticatory function : A fixed dental prosthesis helps a person to chew much better than with a removable one. Therefore, when there are problems in this regard, it is the most recommended.
For phonetics : Many people have difficulties in speaking when they use removable prostheses, which can be solved with the use of a fixed one.
For aesthetics : Aesthetically speaking, fixed prostheses are much more evolved. This makes it the option for those who wish to improve the appearance of their smile.
Types of Dental Prosthesis
Now that you have learned a little more about what a fixed dental prosthesis is and when it is needed, we can finally talk about the existing types. They are:
Unitary Crown
Dental Bridge
Total Arcade Fixed Dental Prosthesis
Let's talk separately about how each one works.
Unitary Crown
The unitary crown is used when the tooth is not completely out of its mouth, that is, when there is still some part of it. These "covers" make it complete again, using what is left of the tooth as a base.
Dental Bridge
The dental bridge is necessary when a person's tooth has completely fallen out. It is used with the lateral teeth as a support base. This means that for every bridge a person has, at least two other entire teeth are needed.
Total Arcade Fixed Dental Prosthesis
The full-arch fixed dental prosthesis, as its name suggests, is used when the person no longer has any teeth in the mouth, the result of diseases such as periodontitis or even the weakening of tissues because of age. It can be placed on both the upper and lower teeth and, today, it is usually done through implants.
How to get used to a Fixed Dental Prosthesis?
For a long time, dental prostheses were synonymous with discomfort for those who used them. Nowadays, with the advancement of technologies, it is much easier to adapt, even though it takes time to get used to it. Because it is a part of your body that is not natural, it is normal for you to feel a certain strangeness at first, but it is something overcome with time and that allows you to live a completely normal life , and often better than with the condition of your teeth previously.
How long does a Fixed Dental Prosthesis last?
It is not possible to indicate exactly how long a prosthesis of this type can last, as this depends on several factors, such as the quality of the material used and the care you take with this prosthesis. Therefore, certain attitudes are essential for it to last longer, such as:
Brush the prosthesis with your teeth or as if you were brushing your teeth
Avoid collisions with objects
Visit a dentist regularly
Avoid cavities in other teeth, as they can also infiltrate the prosthesis
Taking these attitudes, your prosthesis will certainly have a longer durability, in addition to also guaranteeing the aesthetic issue – which is also very important – for longer. The prosthesis should be changed only when you feel uncomfortable, have difficulty chewing or speaking and notice that it already has a worn appearance. In such cases, it is important to talk to your dentist about using a new fixed dental prosthesis.
Each person has a different organism and a different life history, which means that the ideal prosthesis for one is not always the best for another. It is clear that with the advancement of dental studies and technology, nowadays it is easier to know which are the best options to solve more serious problems of teeth. Still, it is important that you talk to your dentist and understand what your real needs are, whether or not you need a dental prosthesis and, if so, what type. Although the adaptation time may vary, you end up getting used to it and resuming your life normally. After all, all we want is to be able to live well, quietly and without problems that change the way we relate to the world. And a fixed dental prosthesis can solve that problem.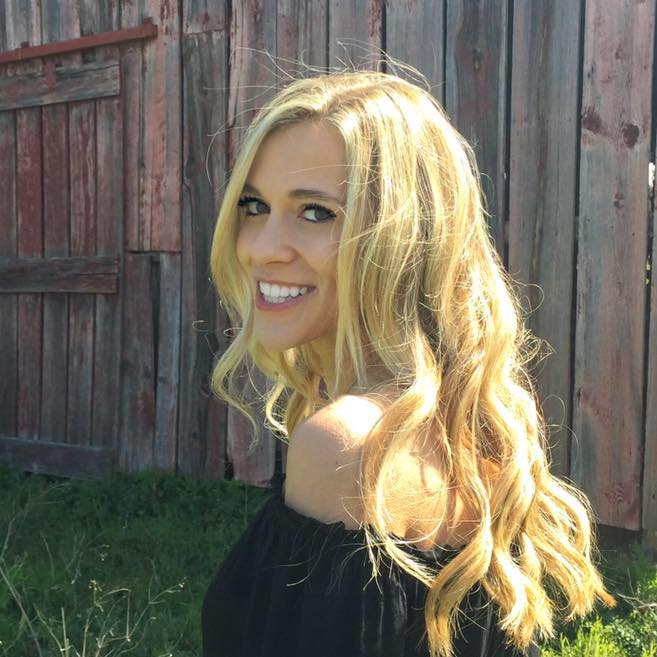 My name is Dr. Alexis Hart I am 38 years old, I am the mother of 3 beautiful children! Different ages, different phases 16 years, 12 years and 7 years. In love with motherhood since always, I found it difficult to make my dreams come true, and also some more after I was already a mother.
Since I imagined myself as a mother, in my thoughts everything seemed to be much easier and simpler than it really was, I expected to get pregnant as soon as I wished, but it wasn't that simple. The first pregnancy was smooth, but my daughter's birth was very troubled. Joana was born in 2002 with a weight of 2930kg and 45cm, from a very peaceful cesarean delivery but she had already been born with congenital pneumonia due to a broken bag not treated with antibiotics even before delivery.