During pregnancy, there are several tests performed by the woman to see if everything is fine during the pregnancy and if she and her baby are fine. Examination of ferritin in pregnancy is one of them and is of utmost importance.
But, before we talk about ferritin in pregnancy, let's understand a little more about this protein and the causes of its rise or fall in levels.
What is Ferritin?
Ferritin is an intracellular protein, whose main function is the storage of iron , especially in the liver, and its subsequent release in a controlled manner.
In other words, ferritin is a type of regulator that helps us to control very high or very low iron levels in the body. Just to understand, in a single ferritin molecule there are about 4,500 iron atoms.
The rest of this mineral at the blood level is present in hemoglobin , the protein that constitutes red blood cells or red blood cells.
What is the Importance of Ferritin in Pregnancy?
Ferritin in pregnancy is responsible for the storage of iron that the pregnant woman has in the body and that will have to supply both her body and that of her baby.
Iron will be passed to the baby through the placenta, it is important that the future mother is not at fault with this mineral because it would risk developing anemia .
Anemia is something that should be avoided from the moment when the mother's body in the months of pregnancy is transformed to the "construction" of another whole organism.
Blood tests of a healthy woman of childbearing age show an average of 40 mg of iron per kg of body weight . Ferritin values ​​in non-pregnant women range from 4 to 161 nanograms per ml , while average levels of ferritin in pregnancy are very variable, alternating from 10 to 85 nanograms per ml , and, of course, a value below that is certainly worrying.
Low Pregnancy Ferritin – Anemia
Ferritin in pregnancy is unlikely to increase due to physiological reasons. In conditions of deficiency, the future mother can be given a supplement, in addition to a change in diet to include more bio- containing foods  available , such as meat, eggs and fish.
In the last weeks of pregnancy, the value of ferritin can collapse, because the lateral reserves are almost all taken by the baby to complete its intrauterine development, but it is not a phenomenon that should be of concern.
Symptoms of Low Ferritin
Symptoms include:
Weakness;
Headache;
Irritability;
Fatigue ;
Tiredness;
Difficulty in exercising;
Perversion of appetite (wanting to eat dirt for example);
Restless legs syndrome
Ferritin High in Pregnancy – Excess Iron in the Blood
High ferritin is a value that does not usually occur frequently during pregnancy, but can still be seen in certain situations. Elevated levels of ferritin in pregnancy may be linked to conditions of inflammation.
They can also occur due to chronic diseases such as rheumatoid arthritis, hemacromatosis, thalassemia, megaloblastic anemia , as well as in certain types of tumors.
In any case, this condition is worrying, especially in the third trimester , where high concentrations of ferritin in pregnancy can cause problems for the baby.
Such a claim is supported by an observational study published by the Oxford Journal. The research involved 514 pregnant women, not anemic , between 28 and 30 weeks of gestation and subjected to measurements of ferritin in pregnancy, in order to find pathological risks , both for the mother and the fetus.
The study did not show the appearance of complications for the mother, while showing a higher risk of adverse events for the baby . Taking into account the difference between women who were in their first pregnancy and women who already had children.
With greater presence in the second group, hyperferritinemia was associated with mild and severe risks. Among the first, the risk of premature birth was noted , including the risk of neonatal asphyxia .
The concentration of ferritin in pregnancy also proved to be inversely proportional to the weight of the newborn , that is, hyperferritinemia would cause the birth of low birth weight children.
These results, although requiring in-depth analysis, suggest a review of current positions on iron supplementation in non-anemic pregnant women
Causes of High Ferritin in Pregnancy
The causes that can lead to this type of problem are the most different possible, so it is very important to know these values ​​in order to act at the right time if necessary.
The Normal in Pregnancy
Generally, pregnancy is accompanied by the reverse problem, that is, by a reduction, in some cases quite drastic, of the levels of ferritin.
This is due to the fact that, throughout the gestation period, ferritin is consumed at decidedly higher rates and, therefore, our body, although trying to integrate this particle with the diet, does not find enough to maintain stable levels.
This is a common condition, but some women may find themselves living with ferritin in pregnancy at exorbitant levels.
Symptoms of High Ferritin
Ferritin in pregnancy, even when it is above reserve levels, often shows no symptoms. To detect its presence, blood tests that need to be analyzed are necessary:
Whey iron;
Transferrin saturation;
Complete blood count;
Reticulocytes;
Transaminase;
Cholesterol, triglycerides, blood sugar, uricemia.
In other people it can cause:
Tiredness;
Weakness;
Impotence;
Weight loss;
Joint pain;
Loss of hair;
Changes in menstrual cycles;
Arrhythmias;
Swelling;
Testicular atrophy.
What Are Ferritin's Reserve Levels?
The levels that we can consider to be within the reserve for ferritin are 400 particles per ml of blood . These are levels considered to be quite stable , even during the gestation period.
Are There Suitable Treatments For High Ferritin?
If there are very high levels of ferritin values ​​in pregnancy, it is absolutely necessary to discuss this with the gynecologist and hematologist, who are likely to indicate in-depth examinations.
In the vast majority of cases, treatment is done with:
Periodic blood withdrawals , which force the body to consume more ferritin to balance iron levels;
Diet that has chelating substances, such as those found in vegetables and whole grains, where there is a decidedly lower iron content.
In any case, drugs or therapies of a pharmacological nature are not foreseen.
See Also: Why Do We Have Pregnancy Dizziness?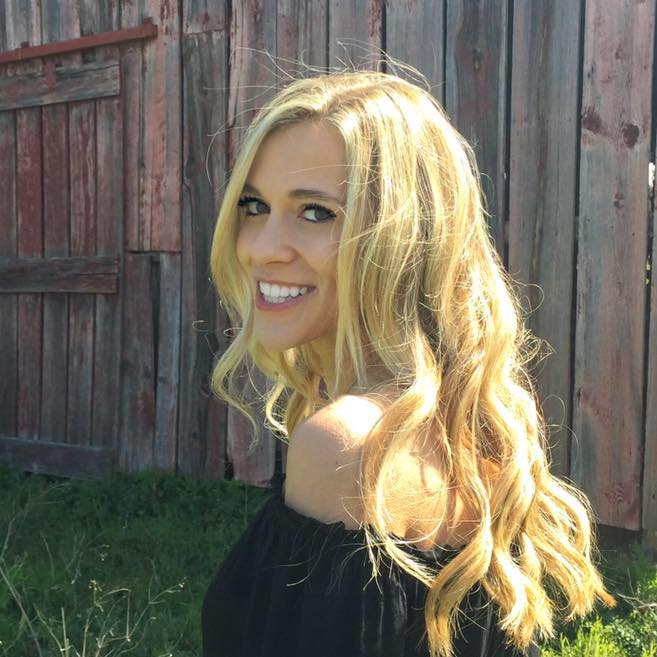 My name is Dr. Alexis Hart I am 38 years old, I am the mother of 3 beautiful children! Different ages, different phases 16 years, 12 years and 7 years. In love with motherhood since always, I found it difficult to make my dreams come true, and also some more after I was already a mother.
Since I imagined myself as a mother, in my thoughts everything seemed to be much easier and simpler than it really was, I expected to get pregnant as soon as I wished, but it wasn't that simple. The first pregnancy was smooth, but my daughter's birth was very troubled. Joana was born in 2002 with a weight of 2930kg and 45cm, from a very peaceful cesarean delivery but she had already been born with congenital pneumonia due to a broken bag not treated with antibiotics even before delivery.