Any woman who thinks about getting pregnant, also thinks about all the care she needs to take along this true journey that is pregnancy. That is why many are concerned with what to take to keep the body functioning well and for the baby's health to remain intact. Well, there are several methods for this to happen and today we are going to talk about Feminis , a multivitamin that promises, among other things, an excellent use of your body. Do you want to know what it is for, what cases is it indicated for and if there is any problem taking it during pregnancy? Follow the text to the end and have all this and other information!
What is Feminis?
Feminis is a combination of vitamins and minerals that act daily in the woman's body, helping her to have a healthier and trouble-free routine, especially for those who are in pregnancy . Each element that makes up Feminis works differently in this aid.
Iodine, for example, in addition to helping regulate the thyroid, also aids in the baby's mental development during pregnancy. Molybdenum, on the other hand, helps the body to use protein, fat and carbon hydrates, in addition to maintaining fluoride retention in the body. Feminis still carries several other elements, which we will talk about later in the text.
What is Feminis for?
Like any other multivitamin, Feminis works as a supplement, that is, a higher dose of all these vitamins and minerals so that the woman can supply certain deficiencies or have a higher dosage, if necessary. In the case of pregnant women, having all the vitamins up to date in your body is extremely important, since they are the ones that guarantee a good formation of the fetus , in addition to increasing your immunity and strengthening you, thus avoiding different types of diseases that can occur during a pregnancy.
Who is Feminis for?
Feminis is indicated for any woman who wants to supply certain deficiencies of vitamins and minerals, either to have a healthier routine or to prepare for pregnancy. Speaking of which, Feminis is one of the most suitable supplements in these cases, precisely because it contains everything that is necessary for both the woman and the baby to feel good during this process. In addition, this multivitamin is also indicated for lactating women to ensure that the milk produced for the baby has all the necessary nutrients.
We must emphasize here the need to consult a doctor before you take any type of multivitamin such as Feminis. That's because only in this way can you be sure that you are not allergic or hypersensitive to any of its components and avoid any type of side effect that it may have.
Composition of Feminis
The active ingredient in Feminis is a combination of vitamins, minerals, DHA and selenium. It is a fish oil that contains all these elements, with a high fatty acid content and totally sugar-free.
Are there any contraindications?
Contraindications are few. Only those who are hypersensitive or allergic to any of the elements of the supplement should not take it. That way, you end up avoiding possible negative side effects like swelling of some parts of the body, redness, itching or even breathing difficulties. If this occurs, it is important to go to the hospital as soon as possible to get treated soon and not affect the baby's health.
User experiences
Feminis is one of the most well-known supplements when it comes to DHA and vitamins for pregnant women. Exactly for this reason it is very common to find several reports of users on the internet that tell their experiences, both negative and positive. We have separated some of the most interesting ones so that you can get an even deeper idea of ​​what Feminis really is.
User Pgarent1, from the Babycenter maternity forum, reports that she takes Feminis. She says this is the best supplement because it is the most complete of all. However, she also says that she has stomach problems many times that she takes it, which makes her go for a few days without taking it. According to her, despite being complete, these side effects end up forcing her to change the supplement.
User Valentina191 has a very positive experience with Feminis. She says that she has been taking it for a long time and that she got along mainly due to the absorption of iron , but for this to be really effective it is necessary to take it before a meal and preferably with a juice to help you get down.
There are many other reports, both positive and negative about Feminis, but these examples are important for you to make your own conclusions about the product and decide whether or not it may be effective for you.
Where to find Feminis?
Feminis is a supplement that can be found easily in any pharmacy or drugstore, both online and in physical stores. Its price can vary between R $ 55.00 and R $ 85.00 . It is usually found in the 943mg version, which comes with 30 capsules. It can be purchased without any prescription, however, as we have said here, it is always important to use the product only after it has been approved by a specialist you trust.
Conclusion
Keeping your health up to date and, especially, that of your baby, are common concerns of any pregnant woman. However, it is important to know all the information about any type of medicine, multivitamin or supplement that is taken, as well as its contraindications and side effects. Only in this way can you be sure that you are really doing well for your pregnancy and you are not in any danger. So, do a good research on what is best for you, see your doctor and have more peace of mind when taking anything that helps in your pregnancy. That way, you and your baby will have great health from the beginning to the end of this journey and that will be one less obstacle on this beautiful and troubled path.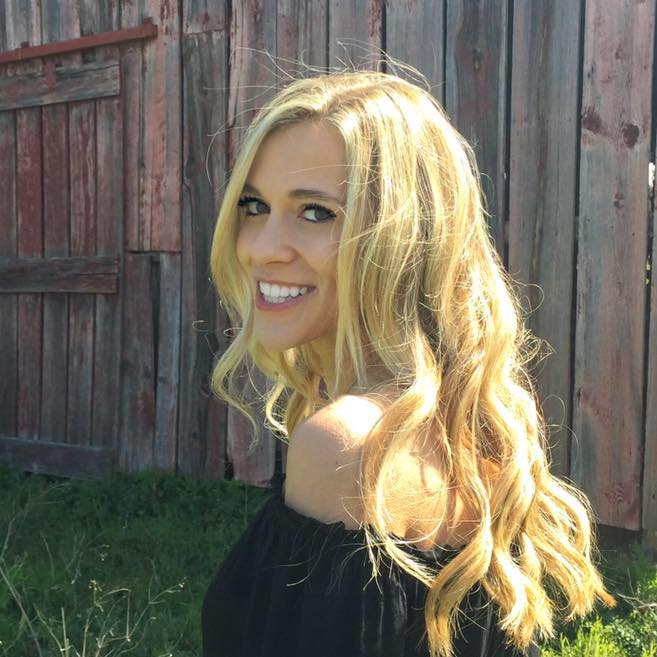 My name is Dr. Alexis Hart I am 38 years old, I am the mother of 3 beautiful children! Different ages, different phases 16 years, 12 years and 7 years. In love with motherhood since always, I found it difficult to make my dreams come true, and also some more after I was already a mother.
Since I imagined myself as a mother, in my thoughts everything seemed to be much easier and simpler than it really was, I expected to get pregnant as soon as I wished, but it wasn't that simple. The first pregnancy was smooth, but my daughter's birth was very troubled. Joana was born in 2002 with a weight of 2930kg and 45cm, from a very peaceful cesarean delivery but she had already been born with congenital pneumonia due to a broken bag not treated with antibiotics even before delivery.