Long before I found out I was pregnant, I kept thinking about how the delivery would be, but at no time did the fear of delivery cross my mind. My experience with the first pregnancy was very intense, the problems were startled by fear so I tried to focus on the need for Joana to be born well and the fear of childbirth didn't even occur to me. Only when I entered that cold room (air conditioning) for the cesarean section did fear hit , but you know? I took the letter anyway. The other times I was more relaxed, I knew what the procedure was like, but even so, the third time I confess that I trembled at the base.
However, not all pregnant women think like this or forget about delivery as I forgot. They spend the pregnancy thinking about when the baby will come into the world and the fear of childbirth, whether normal, natural, humanized or cesarean, can take care of this beautiful moment. Fear of the new is normal, even more afraid of childbirth , a moment so new and also expected by the woman. But extreme fear is worrying. It happened to reader Camila, mother of Pedro, 7 years old. Since the discovery of pregnancy, she kept thinking about childbirth, cutting, injections, anesthesia …
Reader Camila Reports Fear of Childbirth in Pregnancy
"It was very strange and I hadn't been able to sleep well for a while just wondering if I could be pregnant. But funny that the first thing that went through my head was the whole procedure of childbirth. I didn't even care if I was really pregnant, my biggest despair was thinking about childbirth. When I finally had the courage to take the test and it was positive I cried and cried. Everyone thought it was emotion but no, I was crying because I was afraid of childbirth! I found out I was 10 weeks pregnant because I didn't have the courage to take the test. My boyfriend was always very attentive and gave me a lot of strength.
After we confirmed the pregnancy by ultrasound I became even more unbearable. I thought about childbirth day and night, that I would be so scared of childbirth. I started doing prenatal care with a very thick doctor , one that we tremble with just one look, so after an answer he gave me to a simple question I asked about childbirth, I decided to change doctors. Although I had many good references about this doctor, I looked for another obstetrician, this one was indicated by my sister. I went to Dr. Silvia's office, by that time I was almost 20 weeks old. I told her about all my fear of childbirth, how I dreamed and had several nightmares about it.
I saw myself dyingduring childbirth, I found myself in a lot of pain in the postpartum period, unable to walk, unable to carry my child … Finally, after a long time suffering, I was referred to a psychologist who helped me a lot. Thanks to these therapy sessions I was able to calm down without any medication. The delivery arrived on a quiet day in May, Pedro was ready to be born so I went to the maternity hospital after breaking the bag. I arrived at 41 weeks pregnant and Pedro was born calm and big, with no complications during delivery. I confess that when I entered the delivery center, I softened, but the desire to see my baby was much greater than the fear I felt, or that it could make me opt for a C-section. Thanks to God everything was fine, a peaceful delivery after talking a lot with the obstetrician I decided on a normal delivery and Pedro was born well,
What to do then with the fear of childbirth that can take over the pregnancy?
It is best to talk to the obstetrician. Information is the greatest ally of the pregnant woman's tranquility. Visiting the place where you will have the baby, being aware of everything that the type of delivery you choose, of all the procedures adopted and medications including anesthesia if any, can make the pregnant woman much more relaxed. Even a visit to an anesthetist can be recommended to demystify the dangers of anesthesia . If necessary, forget everything your friends say, if it is hurting you, of course. Assume that each pregnancy is one and each pregnant woman has different experiences and try not to be impressed with everything you read or say.
Blogger's note: Fear of childbirth is normal. Every new situation that will change people's lives is subject to fear. However, if you have a fear beyond normal and do not live or enjoy your pregnancy due to the fear of childbirth, the best solution is to talk to your obstetrician in search of information. He can help you a lot and calm down by explaining the delivery procedure and especially the delivery you expect and seek to have. We feel pain, but everything is so small around this big moment that it is being a mother. Fear of childbirth is nothing close to it all, mother overcomes all adversities and all obstacles when it comes to giving birth to the greatest love in the world, her baby!
Bjo and see you next time!
See also: My Experience With Childbirth Recovery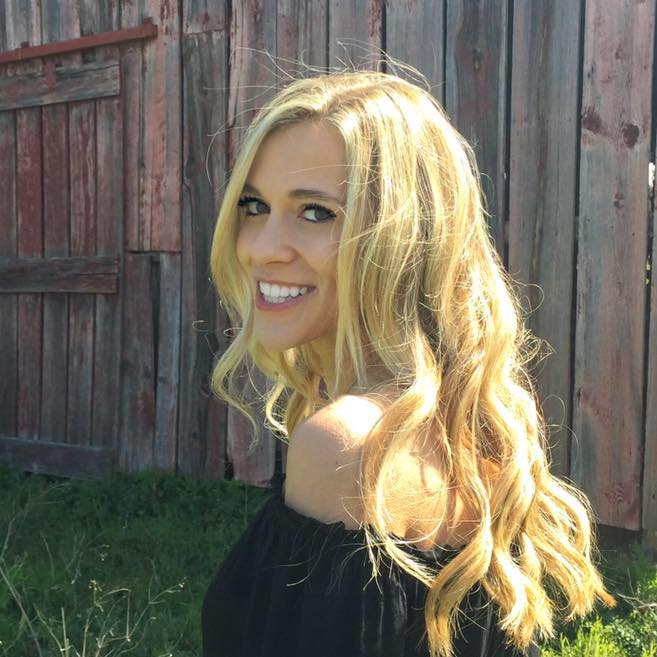 My name is Dr. Alexis Hart I am 38 years old, I am the mother of 3 beautiful children! Different ages, different phases 16 years, 12 years and 7 years. In love with motherhood since always, I found it difficult to make my dreams come true, and also some more after I was already a mother.
Since I imagined myself as a mother, in my thoughts everything seemed to be much easier and simpler than it really was, I expected to get pregnant as soon as I wished, but it wasn't that simple. The first pregnancy was smooth, but my daughter's birth was very troubled. Joana was born in 2002 with a weight of 2930kg and 45cm, from a very peaceful cesarean delivery but she had already been born with congenital pneumonia due to a broken bag not treated with antibiotics even before delivery.