The encouragement and support of parents in learning activities at home combined with the participation of the family in school life are fundamental for early childhood education.
Research has shown that creating effective partnerships between parents, families and schools to support children's learning leads to better learning outcomes.
First Educators
Parents are their children's first and continuing educators. Research has also shown that teacher quality, standards and training are important to facilitate family participation in school life.
Family participation in school life consists of partnerships between families, schools and communities, raising parents' awareness of the benefits of being involved in their children's education and providing them with skills to do so.
Benefits of Family and School Involvement
Research has shown that family participation in school life (of various types) has a positive impact on many indicators of student development , including:
Higher assessments and test scores
Enrollment in higher-level programs and advanced classes
Lower dropout rates
Higher graduation rates
A greater likelihood of starting higher education.
In addition to educational development, family participation in school life is associated with several indicators of student progress. These include:
Better social skills
Improved behavior
Better adaptation to school
A greater sense of competence and personal effectiveness for learning
Greater involvement in school work
A stronger belief in the importance of education.
How can parents become more involved in their children's school life?
In addition to the activities promoted by the school, the family's participation in school life can be enriched at home. Here are some examples:
Be a role model – In the early years, parents are the first teachers of their children, exploring nature, reading together, counting together, etc. When a child starts formal school, the parents' job is to show him how the school can build on the learning they started together at home and how exciting and meaningful that learning can be.
As pre-school children evolve, parents become trainers in their children's learning. Through guidance and reminders, parents help their children organize their time and support their desire to learn new things inside and outside school.
Pay attention to what your child loves – One of the most important things a parent can do is to notice their child. Is he a talker or is he shy? Find out what interests you and help you explore it. Let your child show you the way he likes to learn.
Observe how your child learns – Many children use a combination of modalities to study and learn. Some learn visually through figures and images, others through tactile experiences , how to build block towers and work with clay.
Still others are auditory learners who pay more attention to what they hear. And they may not learn in the same way as their brothers. By paying attention to how your child learns, you can attract interest and explain difficult topics by drawing pictures together, creating graphics, building models, singing songs and even making rhymes.
and explaining difficult topics by drawing pictures together, creating graphics, building models, singing songs and even making rhymes.
Learn your child's lessons – Many teachers encourage parents to discover what young children learn without putting pressure on them. And, to review content that may have left doubts.
This may mean that you will need to know and go through basic counting lessons, multiplication tables or letter recognition, depending on your child's needs and level of learning
Make time to read together – Read aloud regularly, even for older children. If your child is a reluctant reader, reading aloud will expose him to the structure and vocabulary of good literature and be interested in reading more.
Reading the first two chapters of a book together can help, because these are often the most difficult in terms of plot. Also try to alternate: you read a chapter aloud, she reads another one to herself.
And let the children choose the books they like. Book series are excellent for reluctant readers. It is good to read easy and interesting books instead of more difficult novels.
Relate what your child learns to everyday life – Be part of your child's daily experience, especially when it comes to natural issues. When cooking together, take the math measurement.
When driving, count the plates and talk about the states. When your child studies the weather, talk about why it was so hot on the beach. Hear more of what he says instead of pouring information into their heads.
Do not overload your child – Often parents want to complement the school with outside activities such as language classes, sports, music lessons, ballet, however, it is important not to overload them.
Children need time to rest, without it, they can be irritated and without joy. So, monitor your child to see if he is really enjoying the activities. If not, it is better not to force it.
Reduce time in front of the TV – Watching a lot of television does not give children a chance to develop their own interests and explore on their own. In contrast, activities with books, toys, crafts and contact with friends allow children to learn to develop their own interests, skills, solutions and experience.
Learn something new – Learning something new is a great way to model the learning process for your child. Learn a new language, craft, or read about an unknown subject. Show your child what he is learning and how he is struggling. You will get a better understanding of what your child is going through and he can learn study skills by watching you study. You can even set up study time together.
Teachers will educate and work with children at school, but family participation in school life is essential if your child is to thrive and succeed both academically and socially.
See also: Role of Parents in the Education of Children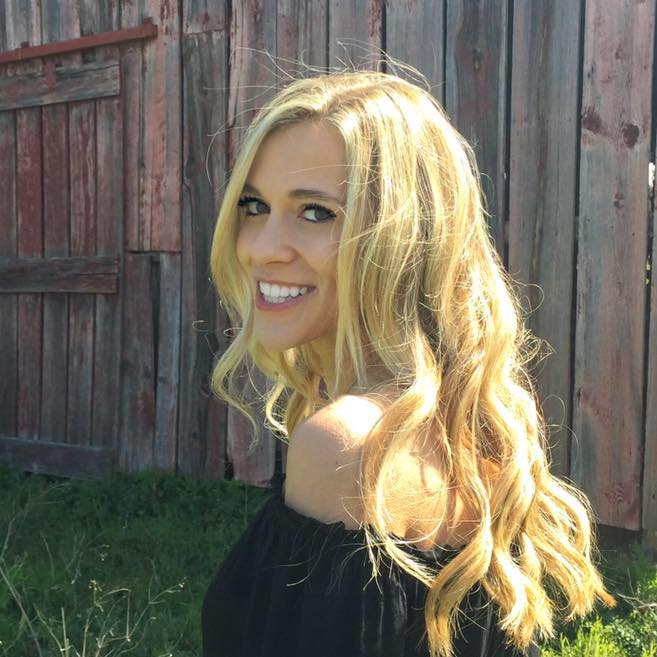 My name is Dr. Alexis Hart I am 38 years old, I am the mother of 3 beautiful children! Different ages, different phases 16 years, 12 years and 7 years. In love with motherhood since always, I found it difficult to make my dreams come true, and also some more after I was already a mother.
Since I imagined myself as a mother, in my thoughts everything seemed to be much easier and simpler than it really was, I expected to get pregnant as soon as I wished, but it wasn't that simple. The first pregnancy was smooth, but my daughter's birth was very troubled. Joana was born in 2002 with a weight of 2930kg and 45cm, from a very peaceful cesarean delivery but she had already been born with congenital pneumonia due to a broken bag not treated with antibiotics even before delivery.