Pregnancy not only changes the body of the pregnant woman, but also changes the way she walks. Who has never heard that old saying that every pregnant woman has to fall at least once during pregnancy? The popular wisdom may be for some reason, since the center of gravity of a pregnant woman changes throughout pregnancy, which can cause difficulty in maintaining her balance and the fall in pregnancy becomes a great risk.
Knowing this, it is no wonder that 25% of pregnant women experience a fall during pregnancy and 10% of these women fall more than once.
Body that protects
Fortunately, the female body was designed to protect the baby from injury . This includes cushioning due to amniotic fluid and strong muscles in the uterus.
The fall can happen to anyone, but if it happens to a woman who is pregnant, it is important to know some information, the risks and what to do.
What are the Risks of a Tumble in Pregnancy?
The uterus is unlikely to suffer any permanent damage or trauma from a slight fall. But if the tumble is too big or reaches a certain angle, it is possible that the pregnant woman may suffer some complications.
Main Complications
Examples of possible complications related to falls in pregnancy include:
Fractures of some bone of the pregnant woman;
Post fall mental confusion;
Injuries to the baby's skull.
Why Do Pregnancy Tombs Happen?
There is no way to say that every woman will suffer a fall during pregnancy, but it is necessary to know that pregnancy can make her more vulnerable. And this happens because of some factors:
Alteration in the center of gravity – the growth of the belly makes it difficult to balance the body as the center of gravity changes. Therefore, there may be a chance of falling, especially on uneven surfaces.
Pregnancy hormones – the Relaxin hormone that helps relax joints and ligaments for labor, also affect movement and walking. Slightly looser joints can cause instability in your feet, making you vulnerable to falling.
Hypoglycemia and drop in blood pressure – these two conditions, which are common during pregnancy, can also make women feel dizzy and lose their balance when walking.
Other factors that contribute to the fall in pregnancy:
Excessive exhaustion
General discomfort
Pregnancy brain or worried mind
Tiredness or overload
Can tumble in pregnancy harm the baby?
If the tummy is not so severe that the pregnant woman is seriously injured, it is likely that the baby will not experience any injury , as he will be well protected by:
Amniotic pouch and its liquid, which gives a damping effect;
Uterine musculature;
Abdominal muscles and fats;
Pelvic bone.
The combination of all these structures minimizes the baby's movement inside the uterus and reduces the risks in minor accidents. If the fall is greater and causes a serious injury to the pregnant woman, it is likely that the baby will also be affected.
When to seek medical help?
Most of the time, a small fall is not enough to cause a problem with the mother or the baby. But there are some symptoms that indicate that she should seek medical attention. These include:
A tumble that resulted in a direct blow to the stomach;
Severe pain mainly in the pelvis, stomach or uterus;
Close and painful contractions ;
The baby is not moving as often.
If you experience these or other symptoms after a fall, it is important to seek medical help as soon as possible.
At the Doctor's Office
When suffering a fall, the first thing the doctor will do is check for injuries that may require treatment . This may include a broken or sprained bone, or any injury to the chest that may affect breathing.
After that, he will assess the baby. Some tests that can be done include listening to and measuring your baby's heartbeat using a doppler or ultrasound.
The doctor may also ask if the pregnant woman has noticed any changes that could indicate concern for the baby, such as contractions, uterine bleeding or abdominal pain.
The doctor may order continuous monitoring of the baby by performing a cardiotocography , which monitors both the contractions and the baby's heart rate.
With this information, he can determine if both are suffering from any complications, such as the placental detachment or a slow heart rate.
Blood tests such as complete blood count and Rh factor may also be recommended. This is because women who have an Rh negative blood type may be at risk for internal bleeding that can affect the baby.
How to Avoid Future Meetings?
It is not always possible to avoid falls, but there are some steps that can be taken so that the fall in pregnancy does not occur:
The pregnant woman should not avoid physical activity for fear of falling. Instead, experimenting with regular activities on flat surfaces such as a treadmill can improve agility during pregnancy;
To avoid slipping, be careful with surfaces with water or other liquids.
Wear shoes with a non-slip grip or surface.
Avoid wearing very high heels or flat shoes that are easy to trip over during use.
Use safety measures, such as holding on to the handrail while going down the stairs.
Avoid carrying heavy loads that prevent you from seeing your feet.
Walk on level surfaces whenever possible, and avoid walking in grassy areas.
Eat small and several meals a day and always bring something to eat in the bag. This will prevent pressure and sugar drops.
Throughout the pregnancy, the doctor will continue to monitor the baby's position , as well as the placenta . Performing prenatal care every month and observing any conditions that may arise during pregnancy can help a pregnant woman to have a healthy baby. If you came to this text because you just suffered a fall in pregnancy and are concerned about your health and that of your baby, call your doctor or seek medical assistance as soon as possible.
Taking advantage of the space I want to tell a novelty to our mommy readers, who intend to have another baby in the future or have a couple friend who is trying to get pregnant. In partnership with the company Famivita, we developed some products that help in the fertility of men and women, among them fertility vitamins that potentiates FamiFerti ovulation   and in the case of men improves the quality of sperm, ViriFerti, as well as ovulation test pregnancy test and the FamiGel lubricating gel. You can  purchase them here  in our online store.
See Also: Risk Pregnancy – Which Cases Are Considered?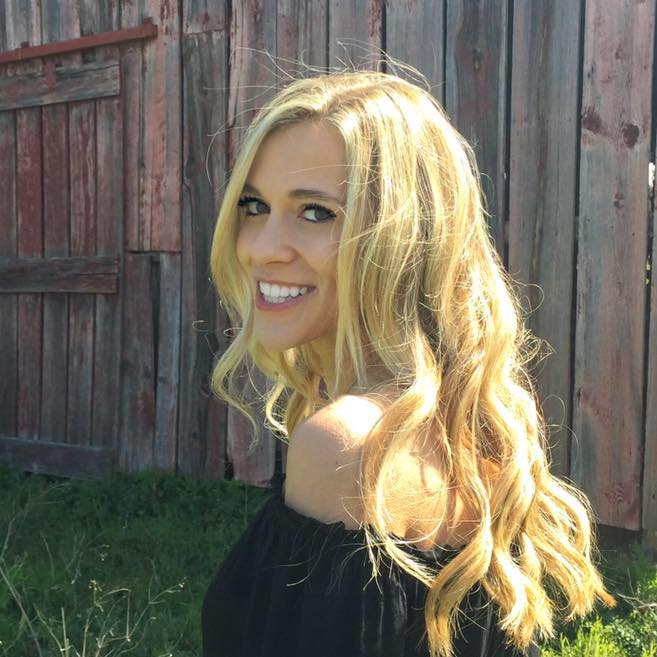 My name is Dr. Alexis Hart I am 38 years old, I am the mother of 3 beautiful children! Different ages, different phases 16 years, 12 years and 7 years. In love with motherhood since always, I found it difficult to make my dreams come true, and also some more after I was already a mother.
Since I imagined myself as a mother, in my thoughts everything seemed to be much easier and simpler than it really was, I expected to get pregnant as soon as I wished, but it wasn't that simple. The first pregnancy was smooth, but my daughter's birth was very troubled. Joana was born in 2002 with a weight of 2930kg and 45cm, from a very peaceful cesarean delivery but she had already been born with congenital pneumonia due to a broken bag not treated with antibiotics even before delivery.