Disheveled, hungry, without a bath and without sleep. These are the 4 main things that every first-time pregnant woman should know first before giving birth. Overkill? Maybe … Terrorism? No. Just a warning to say that motherhood is beautiful, wonderful but it is not a bed of roses. However, to face these discomforts it is necessary to have strength, which comes from within us, from where and as we could never imagine that we had. But ok, you know that you will spend a long time without sleeping soundly at night, but what else do you need to know to adjust more quickly to this new phase of life?
Even if you have had children before, motherhood is a box of surprises. Do you know why? Because each child has a personality, an organism, a temperament … What about us? You may also be experiencing different things and completely different moments between one pregnancy and another. It is not always the same, especially when the age difference is big, big. Imagine the age difference of 5, 10 years between one child and another!
Of course, the second (third, fourth, fifth …) time is more relaxed. Motherhood also falls much better with older age. It seems that we have more patience, more availability, we live the life of a mother more intensely. We are also much more concerned with everything that has to do with children. Studies, food, care, vaccines, day by day, sleepless nights, children's illnesses …
Practical Tips for Moms
But let's go to the tips and if you are the disorganized type or have no idea where to start, you will love these tips from a crazy, crazy but very experienced mother.
Prenatal and childbirth:Once you get pregnant, you need to start doing prenatal care. If you don't have a trusted doctor, you should start looking for one. If you don't like this first one, I recommend that you look for one who thinks the same way that you even need to spend a few weeks consulting with another. The ideal is to find one who thinks similar to you, if you want a normal delivery, if you prefer a caesarean, if you want it to be humanized … It is also recommended to check with the doctor if your health plan will cover the delivery without problems or you will need to look for a contracted doctor of the plan and not an accredited one. If you have money for the procedure if necessary and etc. If this is not your case, and you will do prenatal care on the public network, check with the doctor at the clinic, the possible place where you can perform the delivery and go in case of emergency,
Trousseau: If you are thinking of trousseau outside the country, it is time to start thinking about fetal sexing. The ultrasound was only able to determine the sex of the baby with certainty at around 21 weeks of gestation. If this is not your wish, it is recommended that you start doing market research and set aside a sum of money. Everything in sight can be discounted, remember this! Make a list of what you will really need, without exaggeration and keep in mind that the baby will gain a lot from his friends and family.
The body: It is possible that your body will not change much in the first 16 weeks. It is not uncommon to see women worried about the small size of the belly. At this stage the baby's growth in size is less, and the belly may take longer to be visible. If the pregnancy is a second trip, it is possible to notice the pregnancy before, if it is the first, do not be alarmed if she looks like grace after the 20th week of pregnancy. The belly can also be a factor of concern with stretch marks, so to avoid them, use good creams, based on grape seed or famous brands and recommended by a friend.
Pimples, these can start popping all over your body, including your back and butt. There is nothing to do, just avoid taking too much sun in these areas and see a dermatologist to check for problems with acne. Skin patches are normal, it is possible that they start to appear around 12 weeks, on the face, armpits, belly and groin. Sometimes these spots take up to 3 months after delivery to disappear completely, other times you need medical help.
If you have more children: Know who to leave when you have important things to do and especially when you are in the maternity ward. It is also recommended to have a plan B, if the main plan does not work. Explain to the children why you will have to leave them some time so that they do not feel helpless or abandoned. Pack the suitcase with them, both yours and the baby's and make it explicit that you love him more than anything in life and that you will be far away to bring him a gift, this will comfort you a lot, believe me.
Prepare everything in advance: Be careful not to leave everything for the last minute! See as soon as the souvenirs, maternity port, bags for the baby's maternity and especially yours. I got tired of watching women leave their things for the last minute and not give them time or even have a new postpartum pajamas. The baby's trousseau and bedroom, at 35 weeks of gestation should already have everything ready. So start as soon as possible to see neutral things like furniture and baby shower preparations if you want to do it. Diapers are always welcome, these are good examples of things you can stock up on from the positive.
Documents: Leave the documents, prenatal exams, pregnant card, insurance card and a reserve money always at hand. You never know when the baby will want to be born and you will have to take a last minute taxi. Remember that it is not recommended to take credit cards and things of great value, take what is necessary.
Postpartum: Try to schedule visits to the baby as much as possible. If it is your will, let family and friends know whether or not you want to visit the maternity ward, believe me, it is not a lack of education. Also try to schedule visits after arriving home. As for breastfeeding, note the times of the feedings and the duration. This will let you know exactly how much your baby is breastfeeding, even if it is on demand. Ask someone to help with the house, even if you are feeling well, a helping hand is always very welcome. Postpartum can prepare some surprises, such as feelings for example. They can get much more intense, really close to the skin. Don't be surprised if you find yourself crying in a commercial for the Van Dame movie soap opera.
If you have a cesarean section or have a normal delivery with an episiotomy (even without it), avoid taking weight, going up and down stairs, and preserve yourself (including sex) during this period. The points are new and it is very important to preserve them for a more efficient recovery.
Did you like the tips? Do you think we can improve this article further? Then send your suggestion!
See also: How to Be a Good Mother? Margarina's commercial ai Vou Eu!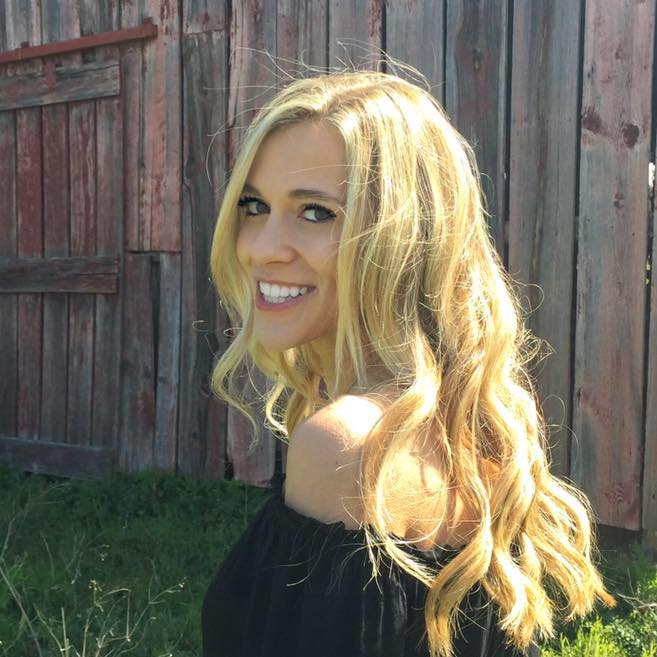 My name is Dr. Alexis Hart I am 38 years old, I am the mother of 3 beautiful children! Different ages, different phases 16 years, 12 years and 7 years. In love with motherhood since always, I found it difficult to make my dreams come true, and also some more after I was already a mother.
Since I imagined myself as a mother, in my thoughts everything seemed to be much easier and simpler than it really was, I expected to get pregnant as soon as I wished, but it wasn't that simple. The first pregnancy was smooth, but my daughter's birth was very troubled. Joana was born in 2002 with a weight of 2930kg and 45cm, from a very peaceful cesarean delivery but she had already been born with congenital pneumonia due to a broken bag not treated with antibiotics even before delivery.