Women are true warriors at every step of their lives. They face situations that no man could do better, always smiling and doing their chores normally. And when we think that the tight situation has passed, another one comes ahead and right afterwards, after all, we are women and we can take whatever comes. After hours of labor , a lot of delivery and physical exhaustion, childbirth happens and we think that now it's just enjoying. Lie! Rs After the birth of your most precious asset, you will have to face the discomfort of a suture in case of laceration during normal childbirth or cesarean sections and even more, the fear of evacuating after childbirth.
For those who are outside can find nonsense, after all when you feel like going to the bathroom just go, right? Of course, at any time in life it is! But what about when you feel like it and your body is all sore and sensitive and you have the feeling that any force that does everything will open up ? This is the fear of almost all women after childbirth and you will hardly find one that you managed to evacuate after childbirth normally, without fear.
Even under the insistence of nurses in the maternity hospital saying that they will only be discharged after being able to do it. And it is always good to warn, that the more days you go without doing the worse it will be, because the feces will become even more dry and make it even more difficult to get out, causing pain.
In the first days after giving birth it is always very complicated for women. The routine is turned upside down and the rush causes many to even forget to go to the bathroom and only remember when they are already experiencing severe abdominal pain or as they say popularly getting "bored". Staying in this situation brings in addition to abdominal discomfort, a lot of bad mood and irritability , and here between us this is a moment of total joy and it won't be a coconut that will spoil, will it? To help in this very complex moment, we can count on the help of some foods that will make it easier for you to evacuate after childbirth.
Drinking plenty of fluids including lighter colored teas will help with hydration. Foods rich in fiber and cereals also help in a powerful way in this situation, so following a healthy diet will make all the difference. Try to eat a variety of fruits throughout the day, preferably fibrous ones like apples, papayas, watermelons, pears and also orange juice. Yogurts, wholegrain breads, milk and cheeses will also help the intestine to function normally again and not require a lot of force when evacuating after giving birth. Another very precious tip is the intake of 3 to 4 black plums a day, which is considered a holy remedy for the better functioning of the intestine.
Some maternity wards, before discharging the mother, usually offer a dose of tamarine along with pain medications. The medicine is a natural laxative that can be offered in capsule, gel or in the form of jelly which is the most used. Which will make the recent mom evacuate before she leaves for home. In addition to the difficulty of evacuating, some women may suffer with difficulty or even pain and discomfort to urinate, as the urethra usually becomes a little swollen and out of its normal after the baby has passed or even due to the effect of the morphine used in the cesarean section. . But do not be alarmed, as the urethra returns to normal within a few hours after delivery.
Postpartum Gases
Among the various postpartum discomforts are gases or, as it is also called, flatulence. It usually occurs in women who undergo cesarean deliveries, which during the procedure inevitably leave a small amount of blood inside the abdomen that hinders the normal functioning and movement of the intestine, leaving it lazy for a period and allowing the large accumulation of gases, that provide great discomfort. In the maternity unit you will be asked to avoid talking during childbirth and for a period afterwards, which also increase the accumulation of gases.
Try to walk as soon as you are authorized in the maternity ward, as it will help in the elimination of postpartum gases. Rest, proper rest and adequate food will make all the difference and help the body to return to its normal functioning and all discomfort quickly disappear. Some doctors already prescribe the use of medications for this purpose before discharge from the maternity hospital, but if not recommended, ask that he prescribe what is indicated for this phase and that it will not do any harm to the baby through breastfeeding.
Taking advantage of the space I want to tell a new thing to our mommy readers. In partnership with the company Famivita, we developed some products that help in the fertility of men and women, among them fertility vitamins that potentiates FamiFerti ovulation and in the case of men improves the quality of sperm, ViriFerti, as well as the ovulation test, pregnancy test and the FamiGel lubricating gel . You can  purchase them here  in our online store.
See also:  How is the Postpartum Cesarean section?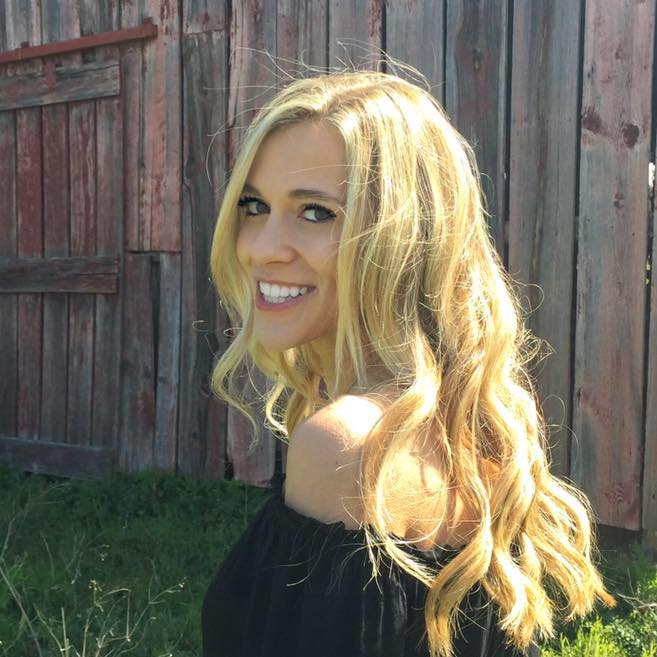 My name is Dr. Alexis Hart I am 38 years old, I am the mother of 3 beautiful children! Different ages, different phases 16 years, 12 years and 7 years. In love with motherhood since always, I found it difficult to make my dreams come true, and also some more after I was already a mother.
Since I imagined myself as a mother, in my thoughts everything seemed to be much easier and simpler than it really was, I expected to get pregnant as soon as I wished, but it wasn't that simple. The first pregnancy was smooth, but my daughter's birth was very troubled. Joana was born in 2002 with a weight of 2930kg and 45cm, from a very peaceful cesarean delivery but she had already been born with congenital pneumonia due to a broken bag not treated with antibiotics even before delivery.