Pregnancy is a very complicated period and when several doubts arise in a woman's head. It is a period of change, where the body undergoes many transformations, most of them caused by hormones.
And, if there is a word to define all these changes, it is certainly a hormone. They are what make the woman sick, make the woman have the strength to endure all the pain that a pregnancy provides, and also cause other things, such as estrogen mucus in pregnancy, for example.
But why does it occur? Is it normal? Does having this mucus mean that there is anything out of the ordinary? These doubts are quite frequent and relevant. But to learn more about mucus, we must understand the relationship between estrogen and progesterone during pregnancy.
The Relationship between Estrogen and Progesterone
First of all, it is important to know that both estrogen and progesterone are hormones that accompany a woman throughout her life. They are, for example, the most active during the menstrual cycle.
Acting together, the two have the function of preparing a woman's glass for possible fertilization. The rate of progesterone in a woman tends to drop after menstruation, but when there is fertilization, that rate remains and begins to rise. This is the beginning of the action of hormones in pregnancy.
These two hormones work together, increasing and decreasing their levels during a woman's menstrual cycle and also causing these changes during pregnancy. It is mainly because of them that different mood swings occur (which can even lead to illnesses later).
It is worth remembering that, although they are the most important hormones for mood swings , they are not the only ones. During pregnancy, these hormones act on both the mother and the baby.
They help to ensure the feeding of the fetus, especially at the beginning, and are also responsible for breast changes and, consequently, milk production. In general, the entire integrity of pregnancy is maintained by these hormones.
The Effects of Estrogen on Pregnancy
Estrogen is a very important hormone for pregnancy. It is he who guarantees, for example, the strengthening of the uterine musculature, the dilation of the blood vessels to the uterus, in addition to the dilation of the woman's sexual organs and the vaginal orifice, which is essential for the delivery to happen without any problem.
Breast growth is also related to the amount of estrogen acting on a pregnant woman's body. The heat surges so frequent in pregnancy also occur due to estrogen.
This is because the dilation of blood vessels and the muscle strengthening that the hormone provides, causes the volume of blood in certain veins and arteries to increase, which ends up causing such heat surges. This dilation brings other side effects besides heat, such as headaches and even rhinitis of pregnancy in some cases.
Mucus in Pregnancy
All of these hormonal changes cause estrogen levels to accumulate in a woman's uterus and, once their function is fulfilled, it is expelled through the vagina as a form of mucus, hence the estrogen mucus in pregnancy.
This output of so many hormones does not usually harm pregnancy, as it only happens after the placenta is fully formed and with sufficient hormone levels to function normally.
That is, the presence of estrogen mucus in pregnancy does not mean that the woman is stopping the production of the hormone , but that she is removing its excess so that the pregnancy continues to occur smoothly.
This usually occurs within the first trimester of pregnancy and is quite common. So this mucus is not a cause for concern or any sign that the pregnancy is going wrong, on the contrary.
Other Important Hormones in Pregnancy
As we mentioned earlier, progesterone and estrogen are the most important hormones of pregnancy, but they are not the only ones. Some other hormones perform specific functions essential for a successful pregnancy. They are:
Beta-CGH Hormone
Prolactin
Human Chorionic Somatomamotropin
Let's talk a little more deeply about the action of each of them in a pregnancy.
Beta-CGH Hormone
Also known as chorionic Gonadotropin, it plays a very important role during the first trimester of pregnancy. Progesterone PA is associated and its production begins as soon as fertilization occurs.
Measuring the levels of the Beta-CGH hormone is the best way to identify currently known pregnancies . It is what is measured in the most well-known tests, both at home and in hospitals.
Prolactin
The hormone prolactin, which is produced by the placenta, has a very specific function: to make the mammary glands fit for milk production. Prolactin levels increase from the second trimester of pregnancy.
This hormone can interfere with a woman's sexual life, decreasing her libido and causing the vagina to become more dry.
Human Chorionic Somatomamotropin
It is a protein that is produced from the second week of pregnancy and that has its levels increased progressively over time. Its main function is to promote the growth of the baby inside the belly, being a hormone very similar to the growth hormone present in children.
Understanding why the body acts in certain ways during pregnancy is essential so that the woman is not worried and can focus on what really matters during this very special period, which is to prepare for the arrival of the baby.
Things like estrogen mucus in pregnancy end up happening and several other doubts will arise , which is totally normal. Investigating is always important to make sure it doesn't and doesn't deal with any problems, but it's also interesting to understand a little more about this type of subject so you don't get scared when this kind of thing happens.
See Also: Pregnancy Discharge – Is It Normal?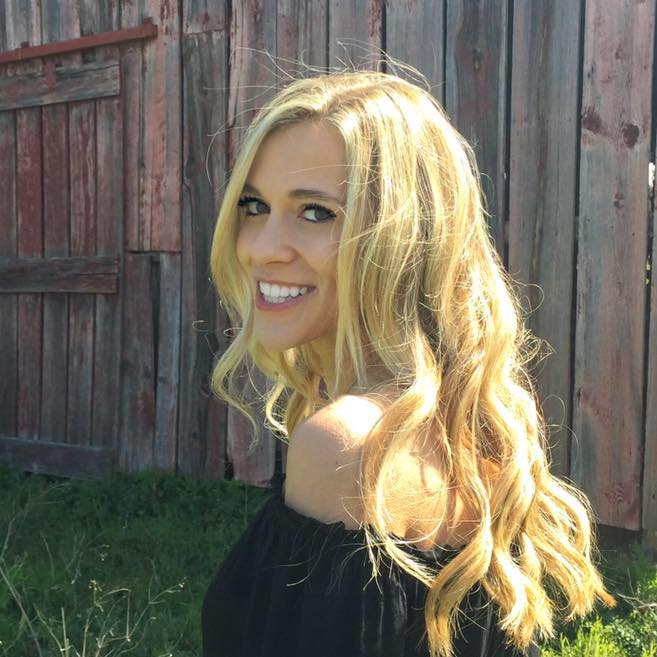 My name is Dr. Alexis Hart I am 38 years old, I am the mother of 3 beautiful children! Different ages, different phases 16 years, 12 years and 7 years. In love with motherhood since always, I found it difficult to make my dreams come true, and also some more after I was already a mother.
Since I imagined myself as a mother, in my thoughts everything seemed to be much easier and simpler than it really was, I expected to get pregnant as soon as I wished, but it wasn't that simple. The first pregnancy was smooth, but my daughter's birth was very troubled. Joana was born in 2002 with a weight of 2930kg and 45cm, from a very peaceful cesarean delivery but she had already been born with congenital pneumonia due to a broken bag not treated with antibiotics even before delivery.