The cut in the perineum or episiotomy is a procedure that some obstetricians do to facilitate the passage of the baby during normal delivery . It is usually a painless process, as it is performed with the help of anesthesia, but very uncomfortable afterwards. It is a cut made in the muscular area between the vagina and the anus. Because it is located in the intimate area and is so moist and stuffy, the healing process can take longer than in other parts of the body.
Normally the complete healing of the episiotomy takes place in 1 month, but some women may have their stitches absorbed or dropped before or after this period, it depends a lot on the body and the care taken. Episiotomy stitches do not need to be removed at the hospital. Some precautions are essential for faster healing, such as:
Use of cotton underwear
Change the pad frequently
Wash with soap and water after each visit to the bathroom
Do not make physical effort
Adequate food
Some foods are indicated as healing and are great allies for women after the episiotomy, such as: eggs, fish such as sardines, tuna and salmon, gelatin and milk and derivatives that help in the formation of tissue and reduce the chances of inflammation. The consumption of fruits like kiwi, orange, strawberry and pineapple accelerates the production of collagen and keeps the skin firmer. Carrots, tomatoes, beets, broccoli, mango and spinach help control bleeding and prevent inflammation of the skin, facilitating and accelerating healing.
Hygiene should be done during the bath with the use of neutral soap. After each visit to the bathroom, hygiene is also necessary, so that urine and feces do not have contact with the points and inflame it. The cleaning movement should be from the vagina to the anus, avoiding contamination . The use of healing ointments is not always recommended and should only be used if indicated by the obstetrician.
IMPORTANT: If you want to have a normal delivery and do not want an episiotomy, talk to your obstetrician in advance. Not everyone performs and supports it, but it is important to state your desire and opinion about the procedure.
Sex is only released after the full healing of the stitches and when the woman feels comfortable doing it. Respecting your body, your desires and your limits are essential to fully recover and get your sex life back on track. Partner respect and understanding are also part of the process. Some women are able to have intercourse after a month, while others may need a longer recovery period to feel safe. The fear of opening the stitches in the beginning is inevitable, so caution is the best way. In the case of redness, severe pain or noticing any discharge coming out of the spot, it is necessary to return to the obstetrician for consultation.
Inflamed Cesaria – What to do?
A cesarean section is one of the methods of birth babies performed by obstetricians. Even in the case of childbirth, it is a major surgery where an incision in the abdomen and uterus is necessary to be able to remove the baby. And so they are more susceptible to suffering from more risks such as bleeding, postpartum pain and especially inflamed cesarean section.
After the baby and the placenta are removed, the suture is performed, where each layer of skin and muscle must be properly sewn until a small scar remains. It is natural for women to experience discomfort in the area for many days, until the stitches are removed. However, until it is time to remove the stitches, many precautions must be taken, which will be essential to maintain healing properly and reduce the risk of inflammation.
In most maternity wards, a bandage is applied over the cesarean section and this is how the woman will be discharged. The dressing will ensure that the clothes and panties are not hurt. Another tip is the use of a postpartum brace that provides a greater sense of security for post-cesarean women. Do not opt ​​for straps that are too tight , but make it comfortable for your body and keep your belly in place. In addition to providing a sense of security, it will help your body return to its previous shape and will also prevent you from making some movements and feeling pain in the cut area.
The location of the stitches needs maximum attention and a lot of hygiene. The bath can be taken normally as long as the stitches are protected with the dressing. After bathing, the bandage must be removed, cleaned with gauze and 70% alcohol and dried with clean gauze. After the entire hygiene procedure, a new dressing must be applied. If this procedure is performed carefully, it will prevent possible infections.
However, many women suffer from inflamed cesarean section, even if care and intense hygiene are guaranteed, the spots can become inflamed, so what to do? Inflammation spots may be red, swollen, hot and bloody and should be examined by your obstetrician in case of any changes.
Efforts must be spared during healing and adequate nutrition will make all the difference for the recovery of the stitches . A menu rich in fiber and vitamin C will help speed up healing , so abuse fruits, vegetables and scratch your fatty foods momentarily on your plate. Fried foods, sausages and fatty recipes hinder the body's healing process and offer a high risk of inflammation.
Other reasons for leaving the cesarean section inflamed in addition to physical efforts and lack of hygiene are:
Hospital infections
Suture thread allergy
Edema
Opening the stitches
It is extremely important for the obstetrician to analyze the inflamed cesarean section and determine the appropriate treatment. In the case of hospital infections, hospitalization may be necessary to monitor and use intravenous antibiotics that will offer a faster recovery. In the case of allergies, medication may be prescribed to relieve symptoms and in edema, the use of drains may be necessary to remove the accumulated liquid.
In case of opening of the stitches a false stitch may be made in order to close the place. Hygiene care in this case should be doubled so that the infection does not increase and leave a prominent scar. Alias ​​It is very natural at the site of the inflamed cesarean to have a scar more protuberant than normal or keloids . This fact can be removed later through procedures such as plastic surgery, laser treatments or use of retinoic and hyaluronic acids that aim to lighten stains.
See also: Evacuate After Childbirth – Fear Inevitable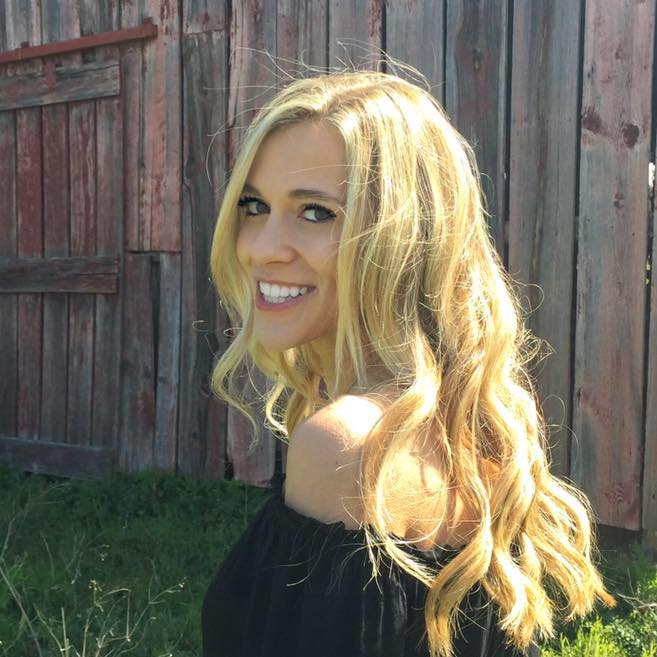 My name is Dr. Alexis Hart I am 38 years old, I am the mother of 3 beautiful children! Different ages, different phases 16 years, 12 years and 7 years. In love with motherhood since always, I found it difficult to make my dreams come true, and also some more after I was already a mother.
Since I imagined myself as a mother, in my thoughts everything seemed to be much easier and simpler than it really was, I expected to get pregnant as soon as I wished, but it wasn't that simple. The first pregnancy was smooth, but my daughter's birth was very troubled. Joana was born in 2002 with a weight of 2930kg and 45cm, from a very peaceful cesarean delivery but she had already been born with congenital pneumonia due to a broken bag not treated with antibiotics even before delivery.