Endometriosis is a well-known condition among women due to the intense pain it causes, but little is known about its other symptoms, how it occurs and why it causes such severe pain, as well as the most appropriate treatments.
What is Endometriosis?
Before we explain what endometriosis is , let's talk a little bit about the female reproductive system. During the menstrual cycle , the female body prepares itself at each stage so that the cycle is completed, and during these changes the endometrium (tissue that develops inside the uterus) is strengthened to house an embryo.
However, when fertilization does not occur, the egg is eliminated together with that endometrium through menstruation . But during this process, there may be a growth that is considered abnormal in the endometrium and that expands and affects even outside the uterus.
The growth of the endometrium reaching places such as the bladder, rectum, ovaries and even the intestine, can cause severe abdominal pain, in addition to heavy bleeding and in more severe cases, infertility .
Causes of Endometriosis
Endometriosis is identified as a hereditary condition , and women from different generations of the family may suffer from the issue. Even though it is a condition discovered when reaching around 25 to 35 years of age, studies claim that endometriosis can start right after menarche (first menstruation).
However, there are other causes pointed to the existence of endometriosis, such as deficiency of the immune system . In this case, the immune system is unable to recognize the growth of the endometrium in improper locations, which allows its rapid development.
Another cause pointed out by doctors is that after some surgical procedures , endometriosis begins, such as even a cesarean section . This can occur when some endometrial cells come into contact with the surgical incision site, lodging and developing in improper places.
Women with retrograde menstruation also experienced endometriosis. As there are endometrial cells in menstrual bleeding, a certain "reflux" in the pelvic cavity can cause these lost cells to settle in improper places such as the pelvic walls, outside the uterus.
Symptoms of Endometriosis
The main symptom of endometriosis and so well known among women is severe abdominal pain, always associated with menstrual cramps , but much more intense during the menstrual period.
Dysmenorrhea (pain during menstruation);
Severe pain during intercourse;
Diarrhea;
Intense cramps up to two weeks before menstruation;
Severe pain when peeing and evacuating.
Very strong flow of menstrual blood, excessive tiredness and fatigue during the menstrual period and difficulty getting pregnant are other symptoms of endometriosis.
The intensity of the symptoms is not related to the severity of the problem. Some women who have severe endometriosis simply do not experience any symptoms. Others, with the onset of endometriosis, experience severe pain.
The variation of symptoms is also a fact, it is not every month that pain can occur and with this it can complicate even more to find out what it is about and close a diagnosis. The symptoms can be easily confused with other diseases , so it is essential that the suspect, see your gynecologist.
Diagnosis of Endometriosis
The diagnosis of endometriosis cannot be closed by symptoms alone, as, as we have already mentioned above, these are symptoms that are easily confused with other health problems. But the symptoms can lead to the suspicion of the gynecologist, who will order the appropriate tests to investigate the cause.
The tests indicated are:
Ultrasound – Through ultrasound images it is not possible to confirm the existence of endometriosis, but it is possible to analyze whether there is the presence of specific cysts that indicate endometriosis;
Touch examination – Through the touch examination, both vaginal and rectal, it is possible to detect abnormalities of the area;
Magnetic Resonance – Through the resonance exam it is possible to confirm the existence of endometriosis, from the cysts to deep endometriosis. In the exam it is possible to make a complete mapping of the pelvis and check for injuries.
In extremely rare cases and where exams are not sufficient to confirm endometriosis, laparoscopy is recommended for diagnosis. In fact, the laparoscopy procedure is recommended to solve the problem , since through a small opening in the abdomen, it is possible to look for the presence of endometriosis cysts and already do the immediate withdrawal.
Treatment of Endometriosis
As we already know, endometriosis is a problem that causes severe pain in women, but as the condition can vary from woman to woman, as well as symptoms, the treatment can also be different from one to another.
The whole picture must be analyzed, together with the exams requested by the gynecologist to find the best treatment and resolve the situation once or at least control the severe pains until the best solution or treatment is found. The endometriosis is not curable , but is able to control treatments.
Medicines are usually prescribed to control pain and also to slow the progress of the disease. Among the drugs, in addition to analgesics and anti-inflammatory drugs, the use of contraceptives for continuous use to interrupt the menstrual cycle can be prescribed , with an effect similar to that of a pregnancy, and endometriosis being controlled.
This treatment usually gives good results in the control of pain, but causes side effects, such as weight gain, nausea and hormonal disruptions . It is worth noting that it also does not deal with existing adhesions, it will only control the discomfort caused by the disease.
Another type of treatment for endometriosis is the use of medications based on the hormone GnRH , which act in preventing the production of estrogen by the ovaries. Usually this treatment lasts an average of 6 months to 1 year.
Because it is a very intense treatment, it can cause strong side effects such as: early loss of bone calcium and symptoms of early menopause, such as excessive heat, vaginal dryness and changes in mood.
If the drugs do not have the expected effect or the condition of endometriosis is advanced, surgical treatment may be indicated. Laparoscopy surgery is indicated to treat the injured areas, removing all foci of endometriosis and endometrial cysts , including removing residues in some organs when they exist, such as the bladder and intestine.
In extreme cases and where none of the other treatments have been effective, hysterectomy surgery (removal of the uterus, ovaries and tubes) may be indicated. It is always considered before the decision whether the woman already has children or not.
Types of Endometriosis
When we talk about endometriosis, we imagine it to be a unique disease that can be classified as mild and severe. But in fact, endometriosis has some types and each one deserves special or differentiated attention.
Superficial Endometriosis – The most common type of endometriosis, superficial endometriosis is one that adherence affects pelvic areas and the abdominal cavity.
Endometriosis in the Ovaries – Also known as endometrioma, adherence affects the ovaries, causing intense menstrual flow, intense pelvic pain and pain during sexual intercourse.
Endometriosis in the Abdominal Wall – This type of endometriosis affects the internal areas of the abdomen, such as the navel area. They usually cause severe abdominal pain during the menstrual period, so it is easier to detect it during this period through imaging tests.
Deep Endometriosis – Considered deep endometriosis, when adhesions affect areas larger than 5 millimeters, it is even possible to divide the area of ​​the vagina and rectum. In this case, only with surgical intervention is it possible to solve the situation.
Endometriosis and Fertility
When it comes to endometriosis x fertility it is a little worrying, since endometriosis is currently considered the main cause of female infertility. However, thanks to the great evolution of medicine, the proposed treatments have offered great effects in this regard .
In fact, endometriosis only causes irreversible infertility if the disease is discovered too late and the tubes have already been affected, and of course it has caused immunological and hormonal changes that would make it difficult for a pregnancy to occur.
If you discovered the disease early on, take the treatments indicated by your gynecologist and talk about your desire to become pregnant. Some procedures, such as laparoscopy, can help women who want to conceive naturally, since a "cleansing" of the adhesion is done and leaving the woman's body adept at becoming pregnant.
However, an average period of 12 months is given for this pregnancy to happen naturally and adherence to become an obstacle again. In these situations , in vitro fertilization is recommended , so that the desire to be a mother is fulfilled.
If you suspect endometriosis due to symptoms that you have noticed during your menstrual cycle, talk to your gynecologist. Do not wait for confirmation when you are no longer able to cope with severe pain . The sooner the discovery, the more successful the treatment will be.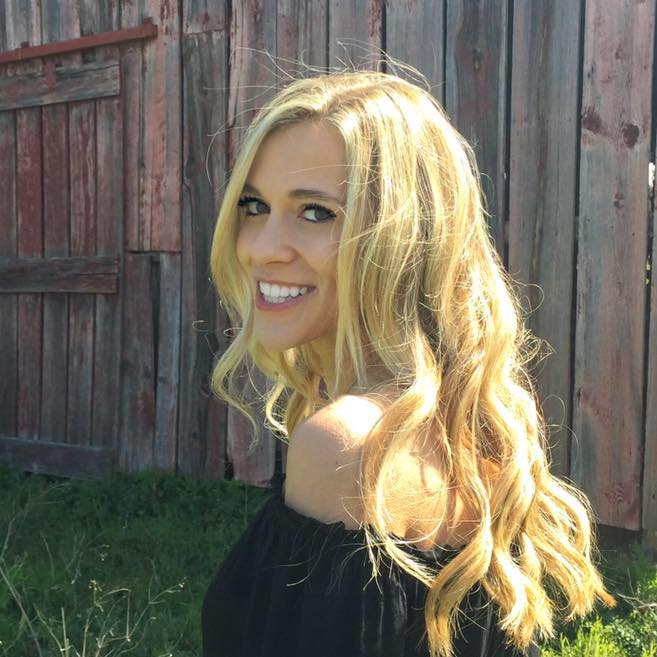 My name is Dr. Alexis Hart I am 38 years old, I am the mother of 3 beautiful children! Different ages, different phases 16 years, 12 years and 7 years. In love with motherhood since always, I found it difficult to make my dreams come true, and also some more after I was already a mother.
Since I imagined myself as a mother, in my thoughts everything seemed to be much easier and simpler than it really was, I expected to get pregnant as soon as I wished, but it wasn't that simple. The first pregnancy was smooth, but my daughter's birth was very troubled. Joana was born in 2002 with a weight of 2930kg and 45cm, from a very peaceful cesarean delivery but she had already been born with congenital pneumonia due to a broken bag not treated with antibiotics even before delivery.