Pregnancy is a moment of magic before our eyes, it is the miracle of life and the perfection of God in the realization of every detail. But everything does not always go the way we expect and the way we want it and this is where abortion occurs . Abortion is already a complicated fact to deal with even more when it occurs with that couple who after a lot of struggle and waiting has finally achieved their positive dream, it seems that the world falls apart !! But after all, how does the whole embryo implantation process take place ? And how to help you fix yourself?
The embryo implantation, also known by medicine as nidation, is the moment when the embryo fixes itself in the uterine wall . The entire process of displacement of the embryo from the tubes to the uterus can take an average of 4 to 15 days and their fixation will occur within that same period. Some women may experience bleeding during the implantation process and this is due to some uterine vessels bleeding, but it has nothing to do with menstruation , but it may confuse the woman with the dates.
What Happens After Embryo Implantation?
After implantation of the embryo that will start the development of the embryonic structures that accompanied the development of the fetus until the end of pregnancy. Placenta, amniotic sac and umbilical cord will form and only after the 5th gestational week will the production of estrogen and progesterone begin with the placenta in order to maintain the endometrium and end the production of HCG .
How to Assist Embryo Fixation
But now aiming to help women who suffer from abortions and high-risk pregnancies, is there any way to assist in embryo fixation and implantation? And the answer is yes, but it is a combination of several factors so that everything happens as expected.
The union of good eggs with good sperm will result in good embryos and the younger the healthy eggs and sperm, the faster the fertilization will occur. And this not only has to do with the age of men and women, but with their daily habits that will directly influence their production.
Women and men who smoke, drink alcohol in large quantities and consume large amounts of caffeine may have the production of eggs and affected sperm. Therefore, acquiring healthy habits, avoiding these substances and having a healthy and balanced diet is the beginning for tempting couples.
Supplementation with vitamins is also indicated to assist in the strengthening of eggs, with vitamin C, D, A, B6 and B12 in addition to the essential folic acid for all tempting women . For men, the recommended ones are Zinc and vitamins C, D and E. Some studies indicate that certain foods have the beneficial power to help fix the embryo in the uterus, preventing abortions. Some of them are pineapple, gelatin, coconut water and red raspberry leaf.
Aiming at this need in the supply of vitamins and in some way enhancing the fertility of men and women, the Famivita company developed vitamins for fertility. The vitamin FamiFerti , developed to help strengthen the eggs and uterus, in addition to meeting all the vitamin needs of women to become pregnant. You can purchase it here in our store.
In the case of men, ViriFerti was developed , which works to strengthen sperm, increasing their survival and also their mobility, in addition to strengthening DNA. It is now easy to help men and in a very practical way. You can find the vitamin ViriFerti here in our online store.
Symptoms of Embryo Implantation
And when the couple is in full swing in an attempt to become papal, how to know that it worked ?? Can symptoms of fertilization and implantation of the embryo occur, warning that it worked? And the answer is also yes !! Of course, symptoms are not a rule, and not all women feel the same way and in the same period. Some may take time to feel like just not feeling anything at all, after all each body and organism reacts in its own way.
The most common symptom that occurs during implantation of the embryo has already been mentioned above, which is bleeding . This bleeding usually occurs in a small amount, presenting itself as coffee grounds or yellow in color, thinner than menstrual blood.
It usually occurs between the 10th and 14th day of fertilization and lasts from 2 to 3 days, so it can confuse the woman thinking that her menstrual period has gone ahead or is out of order. Another symptom that can occur during embryo implantation is colic .
Because the embryo is penetrating deeper and deeper into the endometrium, it is common for women to experience mild cramping and discomfort during this process. As any symptom is not a rule and not all women may experience it, in many cases it goes unnoticed, believing it to be conventional menstrual cramps. Dizziness may also occur due to the dilation of blood vessels that results in a drop in blood pressure, presenting vertigo pictures mainly in the morning.
IMPORTANT: Many women driven by the anxiety of the positive can take the pregnancy test very early and face a negative result when in fact they are already pregnant.
Already the basal temperature is the most anticipated symptom and controlled by tentantes. Everyone knows that after ovulation the temperature tends to rise and only returns to normal when menstruation occurs. However, when fertilization occurs, the basal temperature can vary by 1 degree both above and below normal. This is because the body itself works to regulate the temperature to work towards the implantation of the embryo .
As each woman has a different body functioning than the other, it is possible that she may experience some or all of the symptoms or simply not at all. Or in some cases even feel it, but confuse it with the PMS symptoms that are so similar.
How to Know if Deployment Has Occurred
The best way to be sure that the implantation has worked and you are pregnant is to perform the HCG test after at least 15 days of ovulation and if the result is negative, you can repeat it a few days later. It is always good to warn that the performance of the early examination may turn out to be negative even if the woman is already pregnant, so hold on to anxiety and wait for the appropriate time.
See also:  Nesting Symptoms – When does Implantation Occur at all?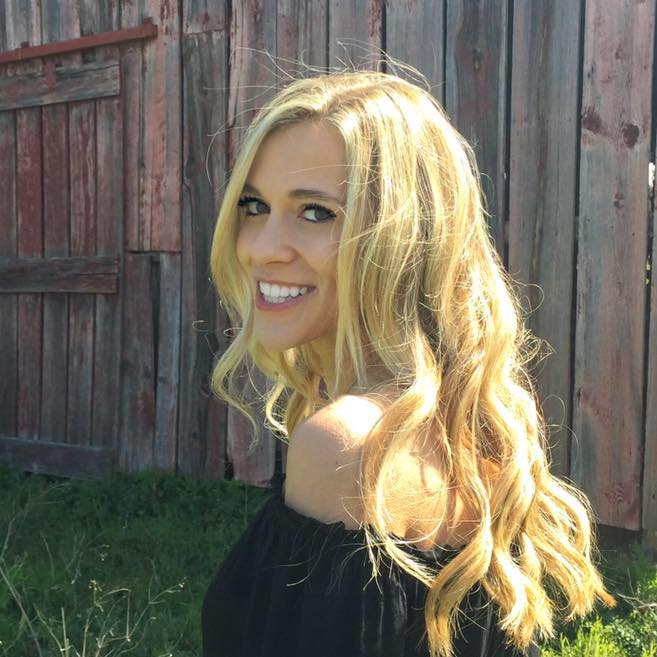 My name is Dr. Alexis Hart I am 38 years old, I am the mother of 3 beautiful children! Different ages, different phases 16 years, 12 years and 7 years. In love with motherhood since always, I found it difficult to make my dreams come true, and also some more after I was already a mother.
Since I imagined myself as a mother, in my thoughts everything seemed to be much easier and simpler than it really was, I expected to get pregnant as soon as I wished, but it wasn't that simple. The first pregnancy was smooth, but my daughter's birth was very troubled. Joana was born in 2002 with a weight of 2930kg and 45cm, from a very peaceful cesarean delivery but she had already been born with congenital pneumonia due to a broken bag not treated with antibiotics even before delivery.