Embolism or embolus as it is known by medicine, is a particle that moves in our blood vessels, either in the veins or in the arteries. The plunger can be formed by the most varied elements, such as: gas bubbles, bacterial lumps, small projectiles of firearms, needles, among others.
What is Embolism?
But, in most cases the embolism is made up of clotted blood cells . A blood clot is called a thrombus and a moving blood clot is called a thromboembolus.
As the embolism moves through the body's blood vessels, it is likely to reach a passage that it cannot pass. He stays there, blocking the blood behind him .
The cells that normally receive their blood supply through this passage are starved for oxygen (ischemia) and die. This condition is called an embolism.
Types of Embolism
There are several types of embolism:
Pulmonary embolism: an embolus, usually formed in the leg (sometimes known as deep vein thrombosis or DVT), lodges in one of the arteries of the lungs. Many embolisms are dissolved by the body and come out alone; however, severe pulmonary embolism can cause death.
Cerebral embolism: if a blood clot travels to the brain, it causes a stroke or a transient ischemic attack (TIA) also known as a mini stroke.
Retinal Embolism: small clots that do not block a large artery can block the small blood vessels that feed the retina at the back of the eye. The result is usually sudden blindness in one eye.
Septic Embolism: occurs when particles created by infection in the body reach the bloodstream and block blood vessels.
Amniotic embolism: not all emboli are made of clotted blood. In pregnancy, the uterus is filled with amniotic fluid, which protects the fetus. Amniotic fluid can embolize and reach the mother's lungs, causing amniotic pulmonary embolism.
Gas Embolism: divers who quickly return to the surface may develop an air embolism. These air bubbles can block arterial blood flow.
Fat Embolism: If particles of fat or bone marrow are introduced into the bloodstream, they can block blood vessels in the same way as a blood clot or an air bubble.
Causes of Embolism
Most embolisms happen to people who have a predisposition or risk factors for blood clots. These factors can be smoking or heart disease.
In addition to them, there are other causes for the various types of embolism, and include high blood pressure, atherosclerosis (accumulation of fatty plaque in the blood vessels) and high cholesterol.
The main cause of most pulmonary embolisms is deep vein thrombosis (DVT). This is a condition in which the veins in the legs develop clots.
Natural agents in the blood usually dissolve small clots without causing any blocking effects. Some clots are too large to dissolve and are large enough to block large blood vessels in the lungs or brain.
Conditions where blood flow is slow in the legs can promote clotting. Some people may develop a venous thrombosis or pulmonary embolism after sitting on long flights or after immobilizing their leg in a cast, or after prolonged bed rest without moving their legs.
Other causes associated with DVT or pulmonary embolism include cancer, previous surgery, broken leg or hip and genetic conditions that affect blood cells, where the chance of blood clots is much higher.
Symptoms of Embolism
The symptoms of the embolism depend on where it was developed and all of them are due to the sudden interruption of blood supply. Some of these symptoms include:
Shortness of breath, rapid breathing or wheezing
Bloody sputum
Cough
Vertigo, Dizziness
Loss of consciousness
Chest pain
Increased heart rate
Back pain and low back pain
Tired, heavy legs or hot skin on the legs, visible veins, swelling in the legs, and pain or tiredness in the feet.
Complications of an Embolism
Complications of an embolism vary according to the type of plunger and can be:
The blockade suffered in the vessel may not be total and thus simple local circulatory insufficiencies are established. Once the plunger is dissolved by the vessel, a secondary thrombus may develop over it , which often masks the first.
If the obstruction of the vessel is total and the blood circulation is insufficient, infarctions occur. If the emboli contain pus, metastatic abscesses appear.
If the plungers are made up of live pathogenic bacteria, the outbreaks of septicemia arise. If the emboli are from cancer cells, metastases from neoplasms appear.
Diagnosis of Embolism
There are several ways to diagnose embolism. First, the symptoms described by the person presenting the condition are checked and, when appropriate, the risk factors and the likelihood of thrombosis are also analyzed.
For pulmonary embolism, sometimes an x-ray examination (called phlebography) is required. Contrast is injected into a vein in the foot and reflux can be followed by x-ray images. An attempt is made to create an image of the blood circulation in the lung.
In addition to this chest X-ray, a ventilation perfusion scan (V / Q) can be performed to see if anything is blocking blood flow through the lungs. Other tests include computed tomography or pulmonary angiography.
If there is reason to suspect thrombosis, the first step is, in general, to prescribe an ultrasound of the vascular network (Doppler). This test gives an image of the bloodstream. Currently, there are modern instruments and experienced operators capable of making a definitive report.
For deep vein thrombosis, Doppler studies of the legs, venograms or impedance plethysmography (IPG) of the veins can be done to detect a blood clot.
There is often an increase in blood clot formation, which can be measured based on the Dimer D value (Screening test for deep vein thrombosis; assessment of acute myocardial infarction, unstable angina, disseminated intravascular coagulation).
In patients with thrombosis / embolism, D-Dimer values ​​are usually significantly elevated. However, a high D-Dimer value is not conclusive evidence of thrombosis.
Treatment and Prevention
Treatment for thromboembolism (blood clot embolism) involves anticoagulant or thrombolytic drugs . Anticoagulants, such as heparin * or warfarin, are the main drugs administered for pulmonary embolism.
The anticoagulant prevents clotting greater . Thrombolytics, such as alteplase and streptokinase, help the body to dissolve the original clot.
The most effective way to prevent pulmonary embolism is to prevent venous thrombosis from forming or starting to move in blood vessels. If you have DVT, an anticoagulant may be prescribed.
Anticoagulants can also be administered to people with embolism to prevent the condition. They can also protect against strokes.
Non-medical methods to help prevent thrombosis and embolism include the use of compression devices and compression stockings (to ensure that blood does not accumulate in the legs) and often by stretching, massaging and moving the leg muscles, if you are inactive for a long time.
You can also reduce your risk factors to get blood clots, such as:
Avoid using cigarettes
Maintain a balanced diet
Maintain height-compatible weight
Exercise daily
Controlling blood pressure
See Also: Thrombophilia – In Pregnancy or Outside It Must Be Treated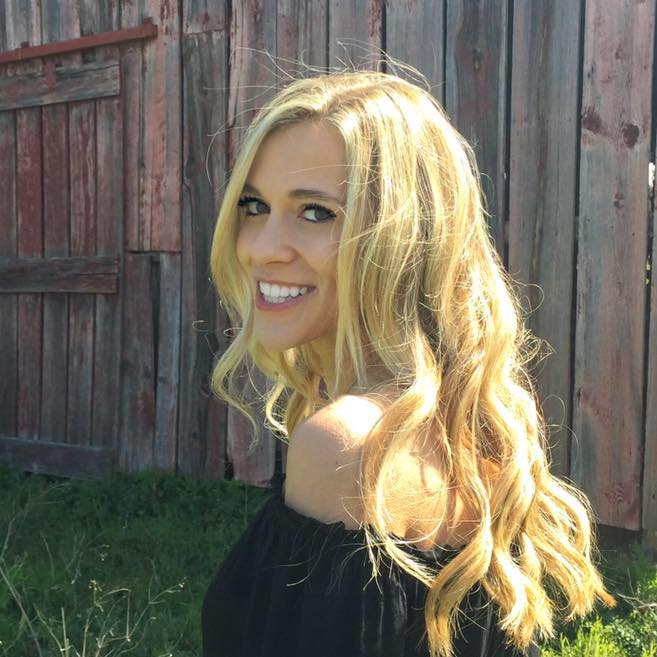 My name is Dr. Alexis Hart I am 38 years old, I am the mother of 3 beautiful children! Different ages, different phases 16 years, 12 years and 7 years. In love with motherhood since always, I found it difficult to make my dreams come true, and also some more after I was already a mother.
Since I imagined myself as a mother, in my thoughts everything seemed to be much easier and simpler than it really was, I expected to get pregnant as soon as I wished, but it wasn't that simple. The first pregnancy was smooth, but my daughter's birth was very troubled. Joana was born in 2002 with a weight of 2930kg and 45cm, from a very peaceful cesarean delivery but she had already been born with congenital pneumonia due to a broken bag not treated with antibiotics even before delivery.