Also known as Trisonomia 18, Edwards' Syndrome is a genetic disease where the fetus has three sets of chromosome 18 and the one considered normal would be only two. This disease affects problems in the formation of the baby's body as well as deficiencies in the heart and unfortunately because there is no treatment they prevent the baby from surviving for a long time.
Through studies and research, it was found that the main risk factor for genetic disease is maternal age . For this reason, most cases are pregnancies where the mother is over 35 years of age. The diagnosis is made during pregnancy between the 10th and the 14th gestational week through ultrasound examination, even in the nuchal translucency examinationwhere signs in development are clear to medical eyes. After the diagnosis of the disease, justice can be called for the authorization of abortion, pointing out the risks of life and psychological damage that can be generated in the mother, since the baby does not have chances of life normally reaching the 3rd month of life. . This decision should be made only by parents, since there is the option of surgical repairs or remedies that will reduce symptoms and risks in the first days of birth.
There are also cases of children who manage to survive for months or even years with the syndrome and within their limitations live well, they are rare cases but they do exist. Edwards' syndrome can present itself in different forms in babies and that does not mean that one type is milder in its symptoms than the other. But rather, that each type has its symptoms and ways of presenting themselves differently from the others. Its forms are separated as complete, partial and random trisomy 18.
Complete trisomy 18: Considered the most common type of the disease, it presents on average 95% of the cases found and the copy of chromosome 18 the most is present in practically all the baby's body cells.
Partial trisomy 18: Considered a rare type of the disease, partial trisomy occurs when the baby receives only one part of chromosome 18 more than is necessary to make the diagnosis of Edwards syndrome. This "half" usually joins another chromosome before or after conception.
Random trisomy 18: Also pointed out by medicine as a rare type of disease and known as "mosaic", in this case the extra chromosome 18 is found only in some body cells of the baby. The union of these chromosomes occurs at random during cell division of the body.
Symptoms of Edwards Syndrome
There are many symptoms that can be found and diagnosed in a baby with Edwards syndrome. Some more evident and seen with the naked eye, others more specific and pointed out only through more complex exams. The most common symptoms are heart and kidney problems, malformation of the baby's skull and jaw, which are present in almost 100% of cases.
Other symptoms that are observed in the physical part of babies with Edwards syndrome are the ears positioned lower than what is considered normal, club feet with rounded soles and toes with deformity with the index greater than the other fingers. Malformed and ingrown nail, low weight, malformation of the genitalia and larger and unusual spacing of the nipples. Signs such as muscle stiffness and weakness, growth damage, kidney malformation and septal defects, as well as cerebral and vertebral anomalies are other symptoms that arise during the diagnosis that can be given and analyzed by specialized doctors such as geneticists, neurologists, general practitioners , cardiologists, nephrologists, psychiatrists and psychologists.
The diagnosis is usually made during prenatal care , but there are cases where Edwards syndrome is only discovered after the baby is born. The best way to face the situation is to talk to the experts and clear up any doubts about the subject and how to deal with it. Be aware of what can happen and the best way to treat and provide the baby with better living conditions. The treatment of each baby is individual and must be followed in its particularity since it will be necessary a medical team each responsible for its area. Also not excluding the monitoring of psychologists and psychiatrists for parents and immediate family members!
See Also:  Down Syndrome – Types and How to Cope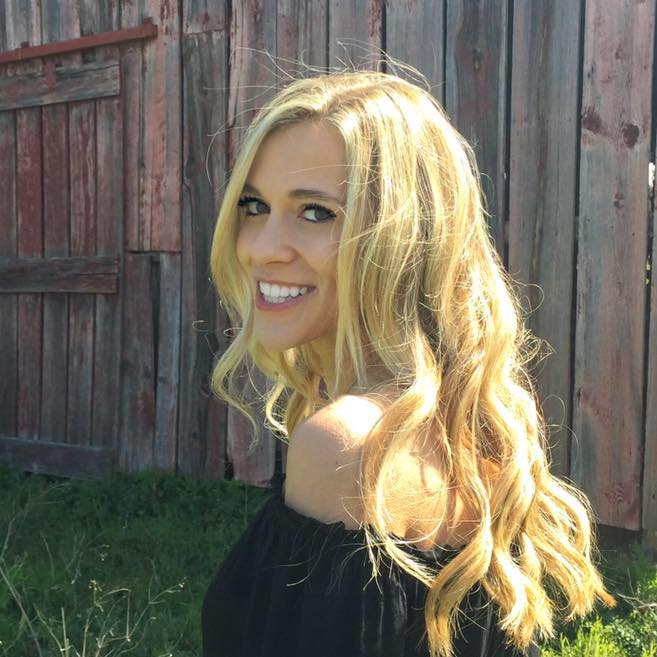 My name is Dr. Alexis Hart I am 38 years old, I am the mother of 3 beautiful children! Different ages, different phases 16 years, 12 years and 7 years. In love with motherhood since always, I found it difficult to make my dreams come true, and also some more after I was already a mother.
Since I imagined myself as a mother, in my thoughts everything seemed to be much easier and simpler than it really was, I expected to get pregnant as soon as I wished, but it wasn't that simple. The first pregnancy was smooth, but my daughter's birth was very troubled. Joana was born in 2002 with a weight of 2930kg and 45cm, from a very peaceful cesarean delivery but she had already been born with congenital pneumonia due to a broken bag not treated with antibiotics even before delivery.