Among all the problems that involve our eating, eating disorders are perhaps the ones that most affect us, since they have a direct relationship with what we eat or with what we stop eating and our mental health. But what exactly are eating disorders? What are its causes? And the symptoms? How to cure each type of eating disorder? We will answer these and other questions on the topic in today's text. Check out!
What are Eating Disorders?
Also called eating disorders, eating disorders are nothing more than problems related to our eating habits, whether they are excess or lack of food intake. These problems are directly related to our psychological condition and, for this reason, they are much more common in people who are in their teens or early adulthood, as it is a phase in which social pressures are constant in the lives of many people. people.
Despite being much more common in women , eating disorders can also affect men of any age, although, as we have said, it is more common in adolescents and young people. This is a problem that is often overlooked, but which must be taken seriously so that there are no serious consequences.
Causes of Eating Disorders
Eating disorders can be many, as we will see later in the text. For this reason, the causes can be quite different . It is still possible to list some of the main ones that are most commonly found when a person is diagnosed with this type of problem. The main causes of eating disorders are:
Hormonal disorders

Depression

Low self-esteem

Distortion of the image of the body itself

External pressures to have a certain body type

Family problems
It is important to make it clear that these are just some of the main causes, that is, the origin of eating disorders may or may not arise from any of the points on this list.
Types of Eating Disorders
When we talk about eating disorders, we are referring to a large group of problems that have characteristics similar to those just mentioned. This means that there are several types of eating disorders that have specific characteristics, as well as particular forms of treatment. The main types are:
Bulimia
Anorexia

Periodic Binge Eating Disorder
Let's talk more deeply about each one of them, as well as their causes, treatments and main characteristics.
Bulimia
The bulimia is a very specific type of eating disorder in which there is excessive intake of food followed by induced vomiting in person. Such behavior is directly related to a feeling of stress and anxiety that, in some way is discounted in the food intake, followed by a great guilt for consuming too many calories, which causes the person to force himself to vomit.
Bulimia is directly related to pressures related to the image of the body and weight control that the person feels obliged to maintain a certain standard of beauty or even to pursue it in some way.
Bulimia should be treated with a specialist psychologist who will not only make a complete mapping of the patient's symptoms, but will also investigate the origins of these pressures so that they can be overcome. As these origins can be completely different, it is not possible to estimate a time of treatment, but it is certain that this is not a problem that can be solved in a few days or weeks, since we are talking about a psychological condition that directly affects the body.
Anorexia
Anorexia is one of the most well-known and also dangerous eating disorders. It is characterized by excessive attitudes of cult to one's own body arising from a distorted image of oneself . The person, who normally sees himself as very overweight, avoids eating or even induces vomiting, takes drugs to lose weight, abuses physical exercise and never seems satisfied with his own body, even though his appearance is increasingly thin and less healthy.
Anorexia can have dangerous consequences, such as malnutrition , weakening of muscles and bones, seizures, hormonal changes, cardiac arrhythmia and even death in more severe cases.
It is precisely to avoid these effects that family members of a person who has anorexia need to seek help as soon as possible. However, it is important that the person is aware that he needs help and is willing to improve.
Like any illness involving psychological or emotional parts, it is not easy to deal with, but with the help of a specialized psychologist, it is possible that anorexia is treated and completely cured. The use of medication may or may not be recommended by a doctor and this will depend on how each case progresses. As anorexia is a disorder that is directly related to what is ingested, it is often difficult for a doctor to prescribe some medication right at the start of treatment. The most appropriate thing is to assess the condition gradually and, if necessary, the medicines serve only to help.
It never hurts to say that taking medication on your own is totally out of the question . This can not only worsen symptoms, but can also severely affect the already serious health of a person who has anorexia.
Periodic Binge Eating Disorder
Binge eating disorder (ACT) is characterized by excessive food intake in certain periods of time. In general, this period lasts about two hours, but it can be more or less depending on the case. This uncontrolled food intake occurs at least twice a week, may have nocturnal habits and is not accompanied by induced vomiting as is the case with bulimia.
The loss of control over what is eaten is usually accompanied by feelings such as anguish, guilt and excessive stress . Factors such as low self-esteem and depression contribute to the development of binge eating disorder to develop.
Like the other two eating disorders that we have already mentioned, binge eating disorder should also be treated with a psychologist who will help the patient better understand the origins of the problem and then treat them. Treatment time depends on several factors such as the severity of the case and the patient's response to the techniques applied.
Eating disorders are usually accompanied by certain elements: anguish, guilt, social pressure, internal pressure, low self-esteem and psychological disorders. It is not surprising that this type of problem has become so popular in recent years, since we live in a world where the cult of the body seems to be growing. In addition to the three eating disorders that we mention here, many others can arise, such as vigorexia and hypergafia, which are less common, but which can still be dangerous.
Taking care of your own body is always very important, but it is just as important to accept ourselves as we are and maintain good mental health so that problems like these do not develop.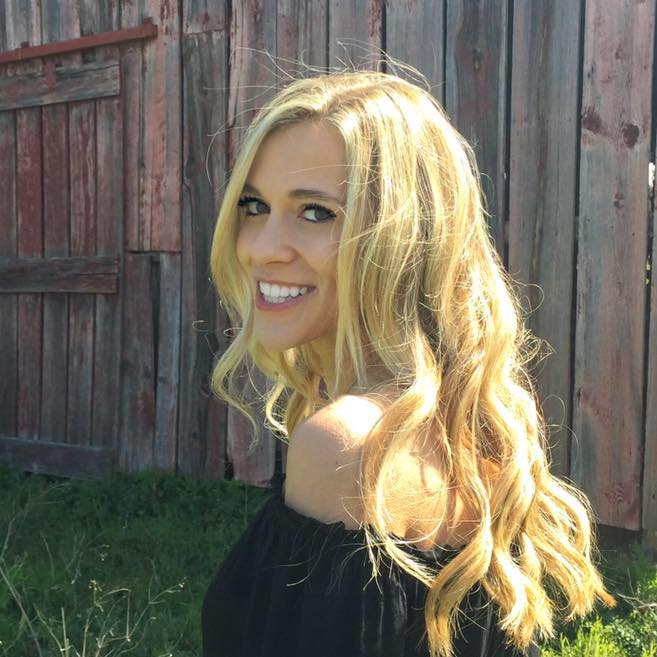 My name is Dr. Alexis Hart I am 38 years old, I am the mother of 3 beautiful children! Different ages, different phases 16 years, 12 years and 7 years. In love with motherhood since always, I found it difficult to make my dreams come true, and also some more after I was already a mother.
Since I imagined myself as a mother, in my thoughts everything seemed to be much easier and simpler than it really was, I expected to get pregnant as soon as I wished, but it wasn't that simple. The first pregnancy was smooth, but my daughter's birth was very troubled. Joana was born in 2002 with a weight of 2930kg and 45cm, from a very peaceful cesarean delivery but she had already been born with congenital pneumonia due to a broken bag not treated with antibiotics even before delivery.