The menstrual cycle is a watch for some women, for others, a box of surprises. The time that the organism takes to have all the hormonal changes and go through all the phases: proliferative, ovulatory and luteal , it changes from one organism to the other and also (amazingly) from one cycle to another. In fact, women who have a well regulated cycle, may be frightened when they encounter their early menstruation. You may not even be so surprised when you are late, usually in these cases the first suspicion is pregnancy, but the rush of the cycle can generate suspicions that something is wrong.
But did you know that not every early period is a sign of a problem? In fact, the advance of menstruation is a super normal thing. To understand, let's see the cycle step by step:
Phases of the Menstrual Cycle
1st Phase: Hormonal stimulation begins with just after the end of menstruation, for some women and in isolated cycles, it can also happen even during the emptying of the endometrium of the uterine cavity (menstruation). The follicles start to be stimulated and start to grow day by day.
2nd Phase: When the dominant follicle is large enough, then there is another hormonal action that causes the woman to begin to secrete a greater amount of estrogen and a peak of LH, thus, the fertile period and ovulation occur.
3rd Phase: After ovulation happens, the body starts to secrete another hormone, progesterone, which is stimulated by the corpus luteum. Then the luteal phase begins. This phase is usually fixed for women, can last from 11 to 18 days and varies according to the organism or activity of the corpus luteum.
Why Early Menstruation Happens?
Early menstruation happens when one of these phases becomes shorter than expected. In regulated cycles, the proliferative and luteal phase is always the same, so the constancy of days in the cycle. However, due to unforeseen hormonal changes , the cycle gets shorter.
It is likely that this minor cycle is caused by the anticipation of ovulation , since the proliferative phase is more vulnerable than the others. It may happen that a cycle has a shorter duration because the time it took for ovulation to become shorter. This period can vary from 3 to 10 days for long cycles.
Irregular Cycles
For irregular cycles, the anticipation of menstruation must also be due to these same hormones. Now this organism ovulates with 12 days of cycle, now with 22, now with 8… The change is always in the first phase or during the fertile period, which from approximately 7 days, can shorten to 4, 5 due to the increased amount of hormones.
A tip for women who want to control their menstrual cycles in a natural way, the use of yams in meals offers much more than nutritional values. The yam acts directly on the hormonal balance and naturally regulates the cycle. If you are trying to get pregnant, yam still strengthens the production of cervical mucus by facilitating conception. For those who do not like the yam in their diet or are unable to introduce it at all meals, it can be used in the form of capsules that make it easier on a daily basis. You can purchase Famivita branded yam capsules here in our online store.
Anovulação
There are also possibilities for early menstruation to happen due to anovulation . Women with a regular menstrual cycle or not, are likely to have cycles without ovulation. These cycles could provide two situations: early menstruation or delayed menstruation slightly or to the extreme. It is important to know that the first step to take when menstruation is delayed is a pregnancy test, if it is not positive, the best solution is to see a doctor. You can buy your Famivita pregnancy test here in our store.
Hormonal lack of control in a given cycle can also trigger early menstruation. It can happen if the amount of progesterone in the body is insufficient to supply the need to hold the endometrium in place , and then, menstruation goes down even if it is not yet time. Menstrual escapes can happen for the same reason, low progesterone or high estrogen, even if the woman is going through a luteal phase with a corpus luteum function.
There is also the medication issue, some hormonal remedies can cause menstruation to anticipate. Use of oral or injectable contraceptives , interruption of this type of medication, uncontrolled use or with flaws in the intake cause menstruation before the hour . The ideal to prevent this type of event is the correct use of any medication and just suspend it with medical advice.
External factors
Early menstruation can also happen for external reasons, that is, independent of hormones. The stress of everyday life, for example, can contribute a lot, as well as some event that strongly affects the emotional of the woman. Episodes of intense fright are also strong stimulators of an early menstruation.
Note: It is also good to explain that the delay or anticipation of menstruation is normal up to 5 days. If this period is exceeded, a medical evaluation will be better.
Questions from Readers:
My period came before the day can I be pregnant?
No, what indicates a possible pregnancy is menstrual delay and not anticipation. Early menstruation can occur for several other reasons, but if in doubt, take a pregnancy test to rule out the possibility.
How to differentiate if it is nesting or early menstruation?
Bleeding is different, as the nesting is a small, watery bleeding that tends to disappear quickly and menstruation descends in a greater flow and in longer days.
Early menstruation and less flow, what can it be?
If your menstruation anticipated and there was a flow much less than normal and even with a different color, it may be nidação. But if it comes early but with live blood, it may just be hormonal uncontrolled.
I take AC and menstruation started before the medicine was over, is it normal?
These bleeds before the hour are known as escapes. In general they are considered normal, but they can also indicate situations like forgetting the pill someday, hormonal amount of the pill too low for you or even fibroids or polyps. So it is always good to investigate if it happens in the following months, stay alert!
Is menstruation normal to anticipate when changing contraceptives?
Yes, when changing medications, hormonal uncontrolling and changing the cycle are very common, since it takes time for the body to adapt to the new hormonal amount. This menstrual anticipation can also be small bleeds, better known as escapes.
See also: Delayed Menstruation 5 Days Is It A Sign Of Pregnancy?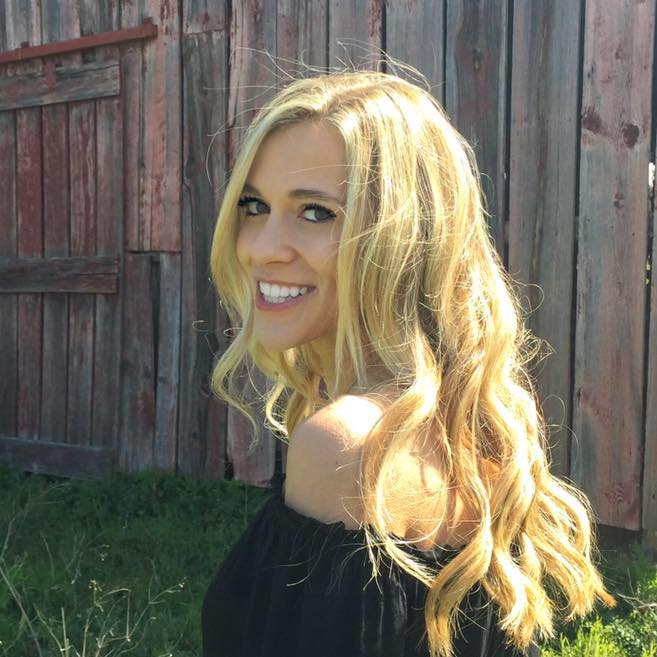 My name is Dr. Alexis Hart I am 38 years old, I am the mother of 3 beautiful children! Different ages, different phases 16 years, 12 years and 7 years. In love with motherhood since always, I found it difficult to make my dreams come true, and also some more after I was already a mother.
Since I imagined myself as a mother, in my thoughts everything seemed to be much easier and simpler than it really was, I expected to get pregnant as soon as I wished, but it wasn't that simple. The first pregnancy was smooth, but my daughter's birth was very troubled. Joana was born in 2002 with a weight of 2930kg and 45cm, from a very peaceful cesarean delivery but she had already been born with congenital pneumonia due to a broken bag not treated with antibiotics even before delivery.