Alzheimer's disease is a disease that has no cure, but that has treatment so that its effects are delayed or diminished. Worldwide, there are more than 15 million people who have Alzheimer's disease, mostly women, in addition to being one of the diseases that causes the most deaths on the planet.
The factors for the disease to develop are genetic, which means that whoever has cases in the family, needs to worry if they start showing symptoms of the disease and, of course, are over 65, since the disease almost never manifests itself before that age . When this happens, it is called early Alzheimer's.
What is Early Alzheimer's?
Early Alzheimer's is, by definition, Alzheimer's disease in anyone under the age of 60. When this happens, the causes are always hereditary. Because it is a rare disease, it is not the first thing that comes to anyone's mind when someone starts showing symptoms.
The problem is that early Alzheimer's can be better treated when diagnosed early, which means that, who has cases of Alzheimer's in their family, needs to be aware even before the age of 65, especially women and especially if they have symptoms of the disease.
The symptoms of early Alzheimer's are almost the same as those of the disease in its conventional form, since the only difference between them is the age of the affected person . However, when we talk about early Alzheimer's, we find a problem, since the symptoms are often confused with stress or simple distraction of the person, which makes the disease worse without anyone noticing.
We can separate Alzheimer's symptoms into 4 groups:
Cognition
Humor
Behavior
Physical
Each of them has its particularities and serve as warning signs of the manifestation of the disease.
Cognition Symptoms
The main symptoms of early Alzheimer's cognition are:
Difficulty understanding things that used to be common
Disorientation
Frequent forgetfulness
Mental confusion, which can last for entire nights
Recent memory loss
Delusions
Paranoia
Mood Symptoms
The main symptoms of early Alzheimer's mood are:
Constant loneliness
Sudden changes in mood, such as anger attacks
Loneliness
Agitation
Depression
Behavior Symptoms
The main symptoms of early Alzheimer's behavior are:
Personality changes
Difficulty performing functions that were previously common
Walking aimlessly, often getting lost
Personality changes
Insomnia or great difficulty sleeping
Physical Symptoms
The main physical symptoms of early Alzheimer's are:
Urinary incontinence
Difficulty in coordinating muscle movements
Involuntary muscle movements
It is important not to confuse the symptoms of early Alzheimer's with symptoms common to people who are aging. Certain things, such as small forgetfulness, making wrong decisions unintentionally and even missing something from time to time, are part of the human aging process and are natural.
However, it is important to know that the ability to maintain concentration to follow stories, films, books or explanations about something, are things that are maintained even in old age and the loss of these capacities can be signs that the person has early Alzheimer's.
In the long term, Alzheimer's worsens and causes the symptoms described here to manifest itself in an extreme way, making the person barely able to move around, speak or understand what is happening around them. For these effects to be delayed or diminished, treatment is necessary.
Diagnosis of Early Alzheimer's
It is always necessary to be very careful when diagnosing Alzheimer's early, since the symptoms can be associated with many other diseases or signs that the age is advancing. Usually, the diagnosis is made by observing the symptoms made by specialists and by examining brain images, in addition to memory tests.
How is Early Alzheimer's Treatment Done?
Treatment for early Alzheimer's is done in exactly the same way as conventional disease, that is, through drugs, vitamins that stimulate the brain and therapies that exercise reasoning and logical thinking.
It is important that a person who is suspicious of the disease is diagnosed as soon as possible, as the chances of controlling the disease are much greater, as well as the chances of the person living longer as well.
In general, a person who has the disease and is diagnosed in time, can live from 10 to 15 years, but, as we have said, the sooner the disease is identified, the greater the chances.
Alzheimer's disease is an illness that affects millions of people every year, and is one of the diseases that most kill people. Despite affecting in the vast majority of cases people with advanced age, the disease causes fear, with good reason.
One of its main causes is hereditary, which means that if there are any cases in your family, you are also likely to develop Alzheimer's disease. On the other hand, it is important to have this information so that, if you have any of the symptoms, treat yourself as soon as possible to delay the effects of the disease.
See also: Schizophrenia: Main Causes and Treatments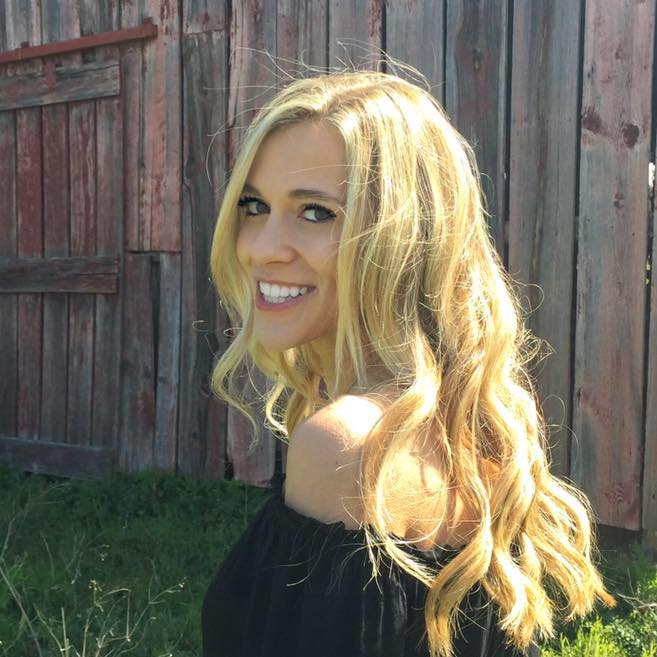 My name is Dr. Alexis Hart I am 38 years old, I am the mother of 3 beautiful children! Different ages, different phases 16 years, 12 years and 7 years. In love with motherhood since always, I found it difficult to make my dreams come true, and also some more after I was already a mother.
Since I imagined myself as a mother, in my thoughts everything seemed to be much easier and simpler than it really was, I expected to get pregnant as soon as I wished, but it wasn't that simple. The first pregnancy was smooth, but my daughter's birth was very troubled. Joana was born in 2002 with a weight of 2930kg and 45cm, from a very peaceful cesarean delivery but she had already been born with congenital pneumonia due to a broken bag not treated with antibiotics even before delivery.