Baby care goes beyond breastfeeding , hygiene , sleep routine and vaccination . Health is the answer of the whole functioning group. Slight colds, severe flu can happen along the way and are easily treated and when a baby with pneumonia occurs that must be strictly taken care of, what to do?
What is Pneumonia?
Pneumonia is an infection that occurs in the area of ​​the lungs and usually comes with a cough accompanied by phlegm . However, there are cases where it can come completely without symptoms like coughing. In addition to coughing, shortness of breath and constant fever is another very recurrent symptom of pneumonia.
Causes of Pneumonia in Babies
The disease is caused by the penetration of an infectious agent (viruses, bacteria, fungi) in the bronchi. That is why it is of utmost importance to keep the environment always ventilated , with air circulation and clean, preventing the air from remaining still for a long time contaminating more people.
One of the biggest doors for the baby with pneumonia is the flu and colds. The lack of breastfeeding, premature babies also collaborate so that they occur with greater ease.
The absence of vaccination and close contact with sick adults can increase the risks even more. Babies who already suffer from pneumonia have a greater chance of having it again, so there is little care.
Main Symptoms of Pneumonia in Babies
One of the symptoms of pneumonia in babies is visual, as they still cannot speak. They are usually more "fit" and less willing than normal. Signs such as feverish symptoms initially, small noises in the lung and lack of appetite can be observed.
When the baby has severe coughing, vomiting may occur due to mucus. Breathing difficulties, especially during sleep, can also be observed.
Diagnosis of Pneumonia in Babies
Pneumonia must be taken seriously, because if you do not take care of it properly, it can pose serious health risks until death. During the visit to the pediatrician, if you suspect pneumonia, you will be asked for a chest X-ray and a blood count for blood analysis.
It will be through examinations that it will be possible to determine the severity of the baby's pneumonia and which treatment is recommended in the case. The sooner the treatment is performed and started, the sooner the improvement will be and the less chance of it getting worse.
Baby Care
Baby care is essential to keep his health up to date. Always keep it well hydrated, if it is breastfed, breastfeeding on demand plays this role.
Always keep your baby away from cigarette smoke and other pollutants. Avoid the use of cleaning products with strong odors to clean the place where the baby is and always keep the place clean and airy, ensuring air circulation.
In addition, as we know, pneumonia is a contagious disease, which can be transmitted through the respiratory tract or when the baby coughs or sneezes. For this reason, babies who attend daycare centers and nurseries can be easily infected by the little friend.
Pneumonia Treatment in Babies
The treatment of pneumonia is not at all complicated, it just requires the right care and the correct antibiotics that the pediatrician will pass on and of course some tips that cannot be missed.
If pneumonia is a more serious case, the doctor will not give you medication, but hospitalization , when the baby has a high fever or has clinical changes due to the pneumonia itself, the chances of hospitalization exist, especially because it facilitates medication directly in the hospital. vein getting even faster results.
The indicated is a good hydration of the little one, the use of nebulizers, use of antibiotics prescribed by the pediatrician and that must adjust both in the dose and in the age.
And there are also other tips to help with the treatment and improve in the quickest and healthiest way possible:
Dress babies and toddlers appropriately in each season;
As they usually take the blanket off while sleeping, invest in warm pajamas;
When bathing, close doors and windows, avoiding the risk of air blows;
Don't let the little ones sleep with wet hair;
Beware of air conditioning at home and in the car, exposing babies to sudden changes in temperature is dangerous;
Care must be redoubled in times of cold, when respiratory infections are more frequent than normal.
Avoid taking babies in full and closed places, facilitating the transmission of the virus that causes pneumonia;
Immunize the baby with the flu vaccine;
Of course, even with all the care described and all the caution of the parents, there are chances of pneumonia occurring in babies. However, if we can reduce the chances by following some precautions, we must
Of course, even with all the care described and all the caution of the parents, there are chances of pneumonia occurring in babies. However, if we can reduce the chances by following some precautions, we must follow them.
See also: Know the Symptoms of H1N1 and Prevent Yourself!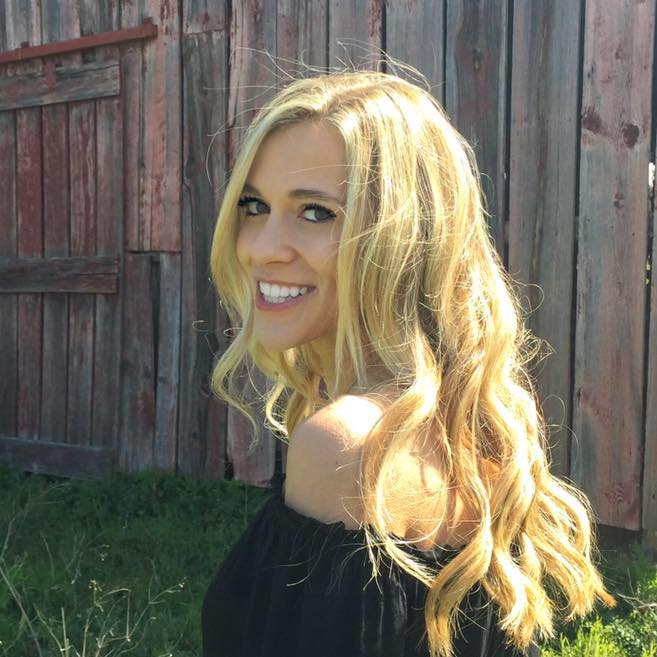 My name is Dr. Alexis Hart I am 38 years old, I am the mother of 3 beautiful children! Different ages, different phases 16 years, 12 years and 7 years. In love with motherhood since always, I found it difficult to make my dreams come true, and also some more after I was already a mother.
Since I imagined myself as a mother, in my thoughts everything seemed to be much easier and simpler than it really was, I expected to get pregnant as soon as I wished, but it wasn't that simple. The first pregnancy was smooth, but my daughter's birth was very troubled. Joana was born in 2002 with a weight of 2930kg and 45cm, from a very peaceful cesarean delivery but she had already been born with congenital pneumonia due to a broken bag not treated with antibiotics even before delivery.