While many women find breastfeeding to be a quiet phase, the process can cause anxiety for new mothers, who think the baby is breastfeeding little and not sure if they are feeding their children properly.
My Little Breast Baby, Is It Normal?
It is all part of the biology of breastfeeding. Babies have small stomachs , and they can only drink a small amount of milk with each feeding, so the impression that the baby suckles little.
Babies are also able to adjust the levels of fat in milk by breastfeeding. When the baby suckles little, but more often, there is more fat in the milk.
Why does it matter? Well, the baby's brain is growing faster now than at any other time in its life, and the nutrients needed for optimal brain development are contained in the fatty portion of milk.
Babies usually pause in the middle of breastfeeding, making mothers wonder if they are eating enough. Often, the pause is a natural part of breastfeeding , although some less rhythmic breaks may indicate that the baby is distracted or uncomfortable.
My Baby Sucks Too Much, Is It Normal?
Frequent breastfeeding only means that the baby is healthy and normal. He is doing what he needs to help her produce a lot of milk. That's because, the baby who suckles a lot effectively stimulates the mother's breasts to build a good supply of milk.
To improve milk production, the ideal is to breastfeed on demand . It is important to know that, this also will not be forever. Once milk production is well established and the baby's stomach has grown, it will not need to feed as often
If My Baby Sucks Little, How To Know If It Is Enough?
Since the mother cannot see the milk entering the baby's mouth during breastfeeding, it is difficult to measure how much he is taking. Regardless of whether the baby is breastfeeding too little or too much, it is possible to know if what he eats is enough to nourish him.
Little suckling is not an indication that the baby is not drinking enough milk. The best way to know if he is eating properly is to monitor his weight and growth.
Quantity, color of urine and wet diapers , in addition to regular bowel movements that also indicate that a baby is drinking a lot of milk. If the baby's diapers are constantly dry or the amount of feces is very small, or if there is less than normal weight gain , it is important to seek medical help for an evaluation.
What about Breaks During Breastfeeding?
Breaks during breastfeeding act as an indicator that the baby is eating efficiently. A baby properly familiarized with the breast develops a characteristic suction pattern , usually marked by a wide opening of the mouth followed by a pause and a slight closing of the mouth.
The pause indicates that the baby is sucking in the correct way. Slightly longer pauses of two to three seconds indicate that the baby is swallowing more milk. If we pay attention to the suckling of the baby's food, we can hear him swallow or see a slight movement in his throat, this will make us realize if the baby suckles too much or too much.
Are they Gases?
Breastfed babies tend to have less gas than bottle-fed babies, yet they may still experience gas or reflux when eating.
Sometimes mothers confuse, when the baby sucks a little or stops for a few seconds, they think it is a sign that the baby has just eaten, but many times he just needs to change his position.
If your baby suckles a little and has a prolonged break from feeding, place him upright on his lap or against his chest and gently pat him on the back. After he burps, put him back on his chest to see if he wants to continue breastfeeding.
Baby Sleeping During Feeding – What to Do?
In a way, it is normal for the baby to fall asleep at the time of breastfeeding , what he cannot do is the baby to sleep as soon as he takes the breast, because thus, most likely the baby will breastfeed little and consequently will not be able to feed as much as he needs.
Newborn babies (especially premature babies) generally sleep for many hours during the day, regardless of the occasion. This is because they get tired very easily. The smaller or less heavy the baby, the easier it will get tired, especially while breastfeeding.
There are types of babies who sleep while breastfeeding:
Baby who sleeps while breastfeeding and stops breastfeeding without ending – Some babies take the breast, breastfeed a little and sleep without having enough food, and after a short time they wake up and want to breastfeed again.
Baby who sleeps while breastfeeding and stops breastfeeding – Other babies take the breast, breastfeed enough in a short period of time and then sleep with a full belly.
Baby who sleeps while breastfeeding and continues to breastfeed – There is a lot of baby out there that sleeps in the middle of breastfeeding, but that still continues to breastfeed. The little one sleeps, it seems that he stops sucking the breast, but soon he starts again with the suction, and so it goes on for a long time.
Baby suckles little and sleeps a lot – Worse than the baby that sleeps when breastfeeding and stops breastfeeding is the baby that sleeps a lot and breastfeeds little. Many babies sleep so much, but so much, that mothers can't even put them on their breasts whenever they want.
Taking care of the baby's breastfeeding is actually a very complex function that requires a lot of attention from moms. But this task becomes easy if she knows that regardless of how much her baby sucks, he is reaching his ideal weight and growth.
So, is attention important? It is, but much more important is to enjoy the moment.
See also: How many ml of milk to give to the baby?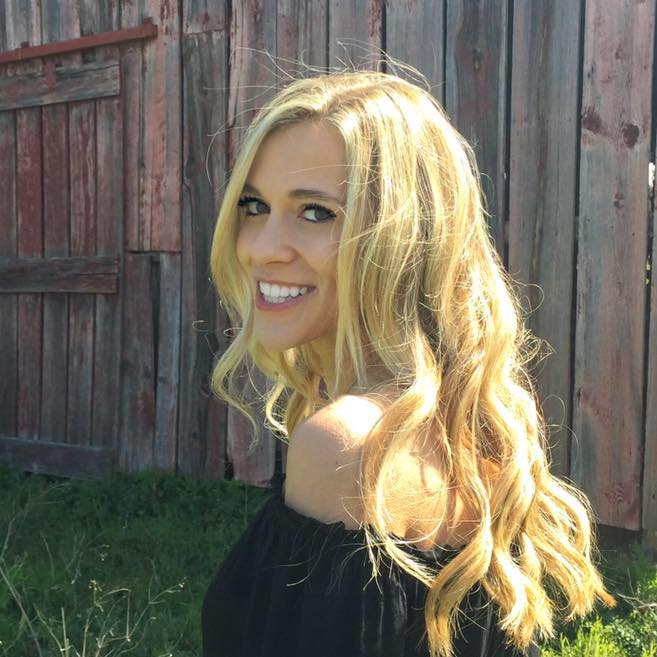 My name is Dr. Alexis Hart I am 38 years old, I am the mother of 3 beautiful children! Different ages, different phases 16 years, 12 years and 7 years. In love with motherhood since always, I found it difficult to make my dreams come true, and also some more after I was already a mother.
Since I imagined myself as a mother, in my thoughts everything seemed to be much easier and simpler than it really was, I expected to get pregnant as soon as I wished, but it wasn't that simple. The first pregnancy was smooth, but my daughter's birth was very troubled. Joana was born in 2002 with a weight of 2930kg and 45cm, from a very peaceful cesarean delivery but she had already been born with congenital pneumonia due to a broken bag not treated with antibiotics even before delivery.