And which mother was never anxious about an ultrasound ? This moment is ideal to see a little of what goes on inside the womb and if everything is fine with the baby's growth. But this examination has specific foundations, especially when it comes to doppler ultrasound.
What is Ultrasound?
Ultrasound is an examination made based on sound waves . They are emitted at an exact frequency that when they encounter solid things inside the body, they are converted into images.
In principle, ultrasound was only 2D, it became 3D and now 4D. But the important thing in this story is the evolution of doppler ultrasound. Fetal doppler ultrasound checks the blood flow from the placenta to the baby and also from the fetus' body.
What is Verified on the Exam
With a kind of virtual staining on the doppler ultrasound, the doctor is able to measure the flow of blood, oxygen and also the baby's heartbeat . With this fetal doppler ultrasound, it is possible to check possible problems with blood circulation, oxygenation and also some others, such as:
Growth restriction due to low blood flow
Ideal amount of amniotic fluid
Baby's heart condition and activity
Good formation of the child's internal organs
Possible problems with the placenta and its arteries (there is a risk of pre-eclampsia, gestational diabetes due to the overgrowth of the fetus and some infections).
Doppler Ultrasound Focus
The main point of doppler ultrasound is the growth of the fetus . Most SGA babies (small for gestational age) have an unfavorable diagnosis, because the placenta would not be nourishing the baby according to the time of pregnancy.
Most of the time this small baby can have a help when the absence or restriction of weight gain is detected early, by doppler ultrasound.
When Can It Be Done?
The first doppler ultrasound can be done in the first trimester of pregnancy . This checks whether the flow of the placenta is as it should be. This measurement is made through the flow of the umbilical cord and also checks the fetus' cardiac activity. The veins in the head are also checked with Doppler ultrasonography. At that time the doctor checks the baby's oxygenation activity.
How Much Does a Doppler Ultrasound Cost?
Doppler ultrasound usually costs a little more than a 2D ultrasound, but it is less expensive than a 4D ultrasound for example. I found price variation in several places, but we can say that it varies from R $ 150 to R $ 450 depending on the place where you live and the ultrasound laboratory you choose.
Doppler ultrasound is also covered by health plans and can be done by SUS if the doctor who accompanies the pregnancy suspects a problem. However, the queue for this type of exam is a little long.
Doppler ultrasound saves lives! She checks for any problems that may be with that pregnancy. In addition to checking the flow, it will also indicate possible prematurity. If you have high blood pressure or suspect pre-eclampsia this is the mandatory exam to check that everything is fine with uterine arteries and also with the growth of the baby.
Do not fail to do the ultrasound doppler in any way, ask your doctor. If you do not have a medical plan, it is worthwhile to do a little bit of strength and perform the exam in private clinics. Take advantage of the resources that modern fetal medicine has!
A tip for pregnant women who are suffering a lot from the nausea and nausea of ​​the gestational phase and feel very difficult to swallow the prenatal vitamin, there is a great option, the FamiGesta vitamin .  It consists of all the important vitamins for this phase with the difference in the size of the capsule, which is much easier to swallow. You can buy it here in our online store.
See also: 5-Week Ultrasound – Didn't See the Baby, Now What?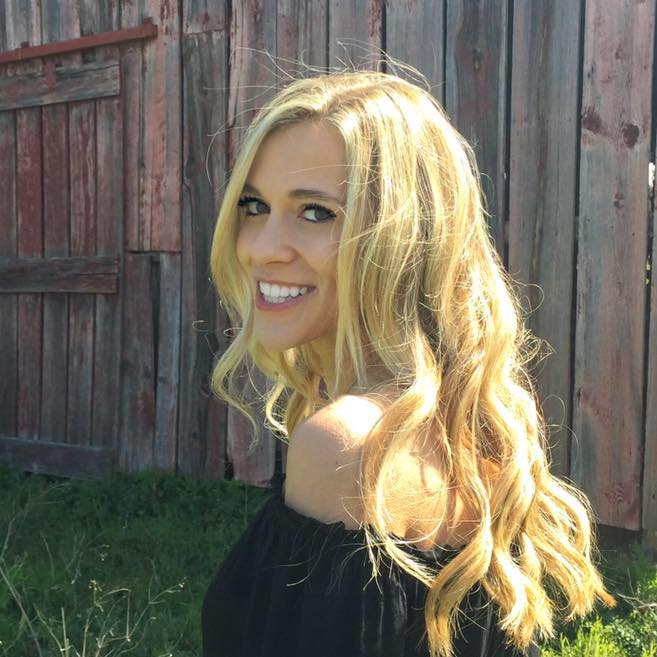 My name is Dr. Alexis Hart I am 38 years old, I am the mother of 3 beautiful children! Different ages, different phases 16 years, 12 years and 7 years. In love with motherhood since always, I found it difficult to make my dreams come true, and also some more after I was already a mother.
Since I imagined myself as a mother, in my thoughts everything seemed to be much easier and simpler than it really was, I expected to get pregnant as soon as I wished, but it wasn't that simple. The first pregnancy was smooth, but my daughter's birth was very troubled. Joana was born in 2002 with a weight of 2930kg and 45cm, from a very peaceful cesarean delivery but she had already been born with congenital pneumonia due to a broken bag not treated with antibiotics even before delivery.