Diabetes is a chronic disease that has been growing steadily with each passing year. Research by the Brazilian Diabetes Society (SBD) indicates that in Brazil alone there are around 12 million diabetics and many of them are not even aware of the disease and the risks they are taking. But contrary to what many people think that to have diabetes is to have a decree of death or a life of deprivation is very wrong! Every diabetic can have a healthy life when due treatment is performed and this does not only consist of medications, but also changes in habits, including adequate nutrition and exercise. But the big question is, can diabetics eat everything? So let's do a little bit about the diabetic diet and what are the restrictions, if any.
Diabetic Menu
When we think about the types of food that a diabetic can consume, we soon cut from the list several very common items on the menu of every Brazilian, but it is quite the opposite that happens in reality. Since it is extremely important for diabetics a varied menu, composed of various types of food , provided that everything is controlled to help stabilize blood glucose levels.
Breakfast
Breakfast is considered the most important meal of the day, especially for diabetics. After a full night of rest, the body needs to strengthen itself to guarantee an energetic day, so it is necessary to have a healthy and strengthened breakfast.
Opt for healthy foods and always avoiding excess sugar and carbohydrates. If you are going to eat bread, preferably whole grains, which, due to fiber and minerals, help control blood glucose levels. The consumption of fruits is also recommended, but it is worth noting that some fruits offer a high index of fructose and carbohydrates , so they need to be selected for the menu with caution or to consume moderately.
The banana is one of the fruits indicated for diabetic consumption, because it is a fruit rich in potassium, magnesium, fibers and minerals. Even so, it should be consumed in a moderate way or the specific amount recommended by the nutritionist. A great choice for breakfast are eggs , which can be eaten in several ways: scrambled, omelet or cooked. Milk smoothies with yogurt, fruit shake and even a porridge reinforced with oats and fruit can be an extra boost in a neat breakfast and of course, be a delicious food. Replace the use of whole milk with skimmed milk, as it contains a much lower fat content.
Lunch
It is not because you are diabetic that you need to eat bland and tasteless food. On the contrary, the diet recommended for diabetics is what everyone should eat normally to ensure good health. What's more, the restrictions are just on excess fatty and carbohydrate-rich foods , but that doesn't mean you can never eat them.
The most precious tip in preparing diabetic meals is not to overdo it and that everything is very balanced. The use of salt in the preparation of meals is essential, since sodium
overloads the work of the heart and increases blood pressure. So the indication is, the less salt, the better. As for meats in general, avoid frying and give preference to baked, boiled or grilled preparations.
The consumption of red meat is essential, since it has a high amount of protein, vitamin B12 and iron. But preferably with leaner meats and less fat , such as rump and duckling. Fish should also be part of the menu, especially sardines and salmon, which are rich in omega 3. Essential items on the diabetic's food menu are vegetables. The more variety of leaves and vegetables you have, the more fiber, vitamins and antioxidants you will consume.
If you want to eat pasta for lunch, opt for whole-grain pasta. An added touch to the dish including vegetables, to give a balanced diet. Whole grains like chia, flaxseed and quinoa are allies of health and glycemic control. In addition to being great sources of fiber they help with satiety which helps to control weight gain. Beans, lentils and chickpeas also help control blood glucose levels, as well as being antioxidants and rich in protein. In addition to being rich in fiber, black beans also help control cholesterol and triglycerides.
Dinner
The same foods indicated for the diabetic diet at lunch, can be consumed at dinner. The only recommendation is that carbohydrate consumption was made, such as rice for lunch, do not consume at dinner, giving preference to vegetables, meats and choice. If you are unable to completely remove the rice from the food menu, replace the white rice with brown rice.
Opt for lighter dishes at night, as the body at night takes longer to metabolize food. Opt for broths, vegetable soups or even a colorful salad with meat, chicken or fish. The suggestion for diabetics to have a healthy life, with glycemic levels in order is to eat healthy, without exaggeration. We must not forget the practice of physical exercises, which is essential to ensure glycemic control and, if necessary, to use the medications indicated by the specialist.
Vitamins For Diabetics
To maintain the health of diabetics in order, the care we have already mentioned above is necessary, but to ensure that the body functions properly, it is necessary to guarantee the vitamin needs that are not always supplied through food. Vitamins such as B1, B6, B12, Vitamin C and D are indispensable for human health.
If it is in your plans to have a baby, it is good to warn that giving extra strength to fertility is a great differential in the diabetic's life, since he may have his reproductive functions altered due to uncontrolled blood glucose. In the case of women , the FamiFerti fertility vitamin can be used , which potentiates ovulation and strengthens the uterus and endometrium where the baby will be generated, facilitating conception and reducing the chances of miscarriage. Get your feminine vitamin here in our online store .
In the case of men it is also possible to give strength to fertility, with the vitamin ViriFerti . Composed with the main vitamins, it still contains vitamin E which is a potent antioxidant essential for male fertility. In addition to enhancing seminal production, it strengthens sperm and DNA, increasing the possibilities of conception. You can purchase it here in our online store.
Taking advantage of the space, I will give one more tip! If you want to further improve pleasure during sexual intercourse and still enhance fertility, use fertility-friendly lubricating gels like FamIGel . In addition to improving vaginal lubrication, it plays the role of fertile mucus, leaving the environment conducive for sperm to survive longer and facilitating their arrival at the egg. Get your lubricating gel here .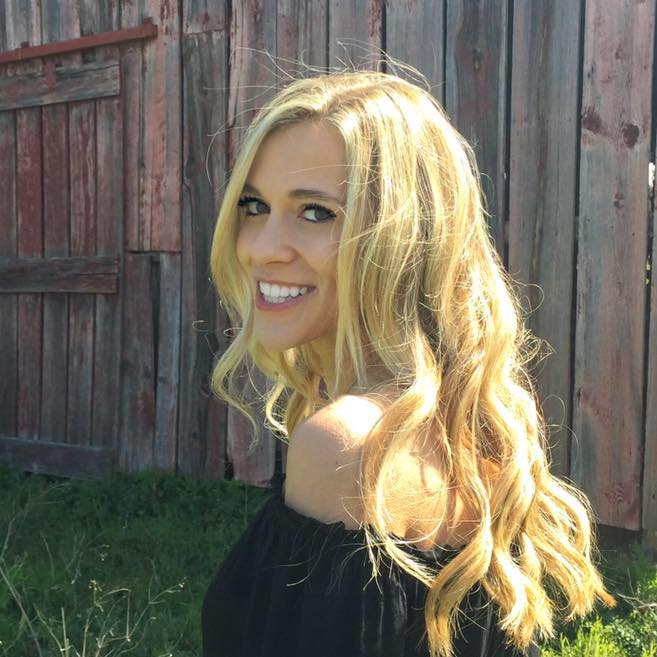 My name is Dr. Alexis Hart I am 38 years old, I am the mother of 3 beautiful children! Different ages, different phases 16 years, 12 years and 7 years. In love with motherhood since always, I found it difficult to make my dreams come true, and also some more after I was already a mother.
Since I imagined myself as a mother, in my thoughts everything seemed to be much easier and simpler than it really was, I expected to get pregnant as soon as I wished, but it wasn't that simple. The first pregnancy was smooth, but my daughter's birth was very troubled. Joana was born in 2002 with a weight of 2930kg and 45cm, from a very peaceful cesarean delivery but she had already been born with congenital pneumonia due to a broken bag not treated with antibiotics even before delivery.