Diseases that affect our metabolism in some way are not uncommon. And one of the biggest, if not the biggest, example of this is the so famous diabetes. The disease is deity in some types, with type 1 diabetes and type 2 diabetes being the most recurrent. It can bring several harms to someone's life and compel a person to modify their entire lifestyle, but in addition to all this, the question of whether diabetes causes infertility is one of the most asked by those who suffer from the disease, precisely because it is one of the great fears of the people who have it.
The inability to generate another life can leave a person in a state of panic, both men and women. In addition to being a dream for many people, the truth is that no one likes to know that they are not able to reproduce, especially when it comes with an illness.
Infertility is also not uncommon to see in Brazil and the world and its association with diabetes is often made. That's because diabetes does cause infertility in some cases , but that does not mean that a person who has the disease will be infertile overnight.
What happens is that one of the consequences of worsening diabetes is just that. And although it appears a little different for men and women, this consequence can affect both sexes. Today we are going to talk about how this happens and how to prevent diabetes from causing infertility.
What is Diabetes?
Before we talk about exactly the consequences that diabetes can bring, it is necessary to understand what it is and how it arises in a person. Only in this way is it possible to correctly understand how diabetes causes infertility in someone.
Diabetes is a disease whose main characteristic is the high rate of glucose in the blood, also called hyperglycemia . It usually occurs because of a deficiency of insulin, a hormone produced by the pancreas.
Insulin is a hormone that has the function of allowing glucose to enter all the cells of the body, when there is a defect in it, there is an accumulation of glucose in the blood, which ends up causing diabetes.
Why Does Diabetes Cause Infertility?
Diabetes is a disease that can cause a variety of sensory and vascular changes in a person, which causes the person to be severely impaired when it comes to sex, both for men and women. So we need to talk specifically about how diabetes causes infertility in each sex.
Male Infertility
Some of the main reasons for loss of fertility in men due to diabetes are vascular and circulatory changes , which can make it harder for blood to reach the man's penis and make it harder to get an erection.
The changes in sensitivity in general that we have also mentioned here also decrease the sexual pleasure that a man feels, which ends up contributing to infertility.
Other reasons common to men who do not have diabetes such as stress and anxiety can also make a man's sex life difficult. It turns out that due to the dietary restrictions that a diabetic man has, both stress and anxiety end up rising, which can cause fertility problems. In addition, it is also believed that this disease has direct interference in the production of sperm.
Female Infertility
But the problems that diabetes causes are not unique to men, but also have a lot of impact on a woman's life. The main consequences that the disease can bring in this sense are premature menopause, which ends up preventing a woman from fertilizing, serious changes in menstruation and increased chances of miscarriage.
But it is possible to prevent all these consequences from disturbing the life of a man or a woman. There are ways to prevent and also treat infertility caused by diabetes so that it is not such a problem in the life of those who have it.
Is there a way to prevent infertility?
Diabetes causes infertility, but it often happens because of an advance of the disease. Therefore, the best way to prevent infertility is to keep the disease under control and carry out the appropriate treatments keeping the blood under control so that it does not get worse.
There are also treatments for those who have already been affected in some way by diabetes. In the case of men, vasodilator remedies, such as viagra, are often used, but always with monitoring and treatment to keep diabetes under control. In some cases, monitoring by a psychologist may also be recommended.
Causing infertility or not, diabetes is not an easy disease to live with. As you can see, a person's entire lifestyle needs to be changed so that he can live with the disease without the most serious consequences affecting his life, including the problem of infertility that we talk about here.
But the truth is that it exists and that many people have this disease. Therefore, the best thing to do is to treat the disease and strictly follow all the rules so that it does not get worse and does not bring any of these consequences.
See Also: Gestational Diabetes – How to Diagnose and Treat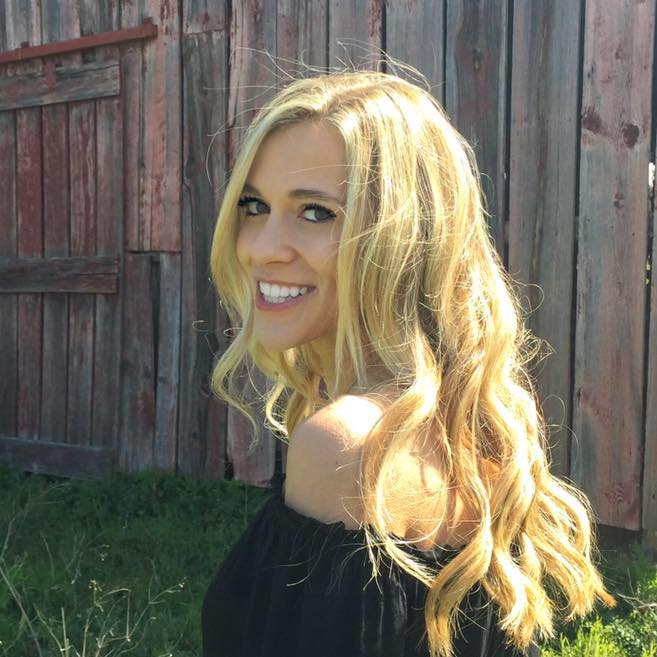 My name is Dr. Alexis Hart I am 38 years old, I am the mother of 3 beautiful children! Different ages, different phases 16 years, 12 years and 7 years. In love with motherhood since always, I found it difficult to make my dreams come true, and also some more after I was already a mother.
Since I imagined myself as a mother, in my thoughts everything seemed to be much easier and simpler than it really was, I expected to get pregnant as soon as I wished, but it wasn't that simple. The first pregnancy was smooth, but my daughter's birth was very troubled. Joana was born in 2002 with a weight of 2930kg and 45cm, from a very peaceful cesarean delivery but she had already been born with congenital pneumonia due to a broken bag not treated with antibiotics even before delivery.