When planning to have a child, a number of things need to be evaluated first, from social issues – since you will have the whole dynamics of your life changed – to health issues, so that everything goes well during pregnancy and childbirth. That is why medical monitoring before becoming pregnant is always important and necessary for you to understand what your health conditions are and what needs to be improved for everything to go well. And one of the main problems related to pregnancy is the woman's nutritional situation. However, fortunately there are several supplements that can help stabilize this situation, such as Damater . Do you want to know how it acts and why it can be so important? Continue reading today's article and find out!
What is the Damater?
Damater is nothing more than a supplement of vitamins and minerals to be used both in the preconception period and during pregnancy and even during lactation. It contains several vitamins and minerals that are beneficial both for the woman to have good health and for the development of the baby.
The general recommendation is to take Damater once a day, always with food. Despite this, it is important that the pills are swallowed whole so that the effect is complete, that is, without being chewed, crushed or broken before ingestion. If the woman forgets to take it, she can take it as soon as she remembers, however, it is not recommended to take two capsules on the same day.
WARNING: Even if it is not a conventional medicine, the use of Damater needs to be done under the supervision of your doctor, as it can often cause excess vitamins in women who do not really need this treatment, which can be harmful for both mother and baby.
What is the Damater for?
Damater's function is basically to supply certain deficiencies of vitamins and minerals that a woman may have. This deficiency can cause some problems such as difficulties to get pregnant, malformation of the fetus or even difficulties to produce milk during the lactation period. Therefore, the use of Damater, when necessary and duly recommended by the doctor, reduces the risk of problems like these.
You may also be interested: Top 10 supplements to get pregnant
Composition of the Damater
The list of vitamins that make up this supplement is as follows:
Vitamin A

Vitamin B1

Vitamin B2

Vitamin B6

Vitamin B12

C vitamin

Vitamin D

Vitamin E

Folic acid

Ferro

Zinc

Calcium
In addition to these, the capsules also contain other components such as oil and soy lecithin, purified water, glycerol, glycerides and saturated fatty acids, titanium dioxide, gelatin and some types of dyes. All these elements are necessary to make the capsule have the correct consistency to be ingested, in addition to also helping to make the woman's body absorb all these nutrients in the best possible way.
Who is the Damater for?
Damater is indicated for all women who wish to become pregnant and have certain deficiencies of vitamins or minerals, as well as pregnant or lactating women who may also benefit from the components of the supplement. To make sure that Damater is necessary or not for you, it is recommended to do all the necessary exams.
Are there any contraindications?
Although its use has several benefits, such as those already mentioned here, it is important to remember that there are some contraindications for Damater. The first and most important of these is when a person is allergic to any of the components of the supplement, be it a specific vitamin or even the elements that make up the pills.
In addition, there are also other contraindications for the use of Damater, such as who has kidney disease or who is undergoing treatment of pernicious anemia. In addition, children and the elderly should also not use the supplement.
What are the side effects?
When Damater is ingested incorrectly or when this supplement is ingested by someone who does not have the indication for it, some side effects may occur. In this topic we will talk a little more about them and show you how to prevent this type of problem from happening.
Constipation is one of the possible side effects of Damater, although it is not exactly frequent in those who take this type of supplement. In addition to this, others may also appear, such as bone pain, scaling of the skin, vomiting, nausea, dryness and hair loss, brittle nails, gastrointestinal problems, fever, among other symptoms. The vast majority of these effects occur with people who have hypervitaminosis , that is, who already have a high rate of some vitamin that is in the composition of Damater.
As we said earlier, it is recommended that you take only one pill of the supplement per day. A very high dose can lead to some problems such as fatigue, weakness, unwanted sweating, fever, vomiting and loss of appetite. Although they are not very serious symptoms, they can complicate the health of those who are pregnant.
It is worth mentioning that Damater does not cause weight gain in any way, since it also does not cause fluid retention, nor does it make the woman gain more appetite.
User experiences
In order for you to understand in a deeper way what are the effects of Damater on pregnant women and pregnant women, we have separated some experiences of users who have already had contact with the supplement.
Louse2
"I have been taking this vitamin since 8 weeks. I like it a lot, I have no reaction whatsoever and it is very important for the baby 🙂 "
Taii28
"I am taking Damater too. Besides having no reaction, I think she made my nails stronger and my hair better. "
Inez_2018
"Incredibly it regulated my gut. I see people talking about holding a bowel. In my case it regulated and I am immensely grateful. I've seen reports of people who start to vomit, get more sick. But with me everything is ok. I always drink at night after dinner, which may be why I don't feel bad, because I'm going to sleep. Anyway, this is my positive experience;) 19 weeks. "
Where to find Damater?
Finding Damater is not a very difficult task. It is sold in all major pharmacies in Brazil and is usually in the vitamins and supplements section. Currently there are two versions, one in a box with 20 gelatin capsules and the other with 30. The price may vary according to your city, region or chosen pharmacy, but it is usually between R $ 40.00 and R $ 50.00 .
Conclusion
The whole process of having a baby, from planning, through fertilization to delivery, can be quite complicated. When a woman has a lack of vitamins, all of this can be even more difficult and having a supplement like Damater can be a solution to mitigate the effects that this causes. We emphasize once again that it is essential to visit your doctor before taking any type of supplement that can change your physical conditions, since it is necessary to be sure about the types of vitamins you need to ingest and if you really have this need.
And despite all these concerns (which are very normal, by the way), it is important to think of this phase as something good and remarkable for the rest of all our lives, after all, we are generating a new human being. And this is more than special.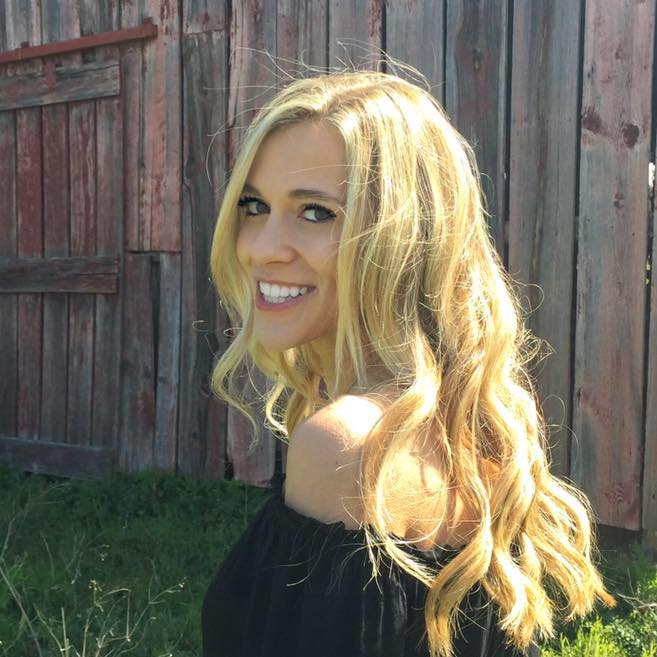 My name is Dr. Alexis Hart I am 38 years old, I am the mother of 3 beautiful children! Different ages, different phases 16 years, 12 years and 7 years. In love with motherhood since always, I found it difficult to make my dreams come true, and also some more after I was already a mother.
Since I imagined myself as a mother, in my thoughts everything seemed to be much easier and simpler than it really was, I expected to get pregnant as soon as I wished, but it wasn't that simple. The first pregnancy was smooth, but my daughter's birth was very troubled. Joana was born in 2002 with a weight of 2930kg and 45cm, from a very peaceful cesarean delivery but she had already been born with congenital pneumonia due to a broken bag not treated with antibiotics even before delivery.