Most adults assume that curiosity is innate and that it is in childhood that the desire to discover the world is clearly manifested. However, most of these people seem to forget that they were children and are dedicated to discouraging the curious child, the natural essence of their children or students.
But what do we know today about CURIOSITY? It is true that at the time we live and, knowing that we have greater knowledge of the development of the infant brain , when we have access to neurological-based theories, which justify the need to encourage and maintain this curiosity to which we are talking. It is curious to see how a natural process related to human beings needs to be defended by science.
What is Curiosity?
Curiosity is the interest we have in relation to the environment, the society in which we live and the whole world around it. The recognition and acceptance of the curious child is a pending issue in Western culture , which has replaced children's freedom with extreme planning and organization of their lives.
However, what we cannot restrict or maintain in specific places (because it is universal) is that we are born with a latent curiosity that is able to "launch" us to explore the world with great avidity after the age of 2 (age when it could be to conclude the formation of the bond and the identification with our parents who are our reference).
It is during the so-called early childhood (from 8 years old) when this whirlwind of issues appears. These issues disarm parents and teachers, and which (despite being tiring) must be cultivated and taken care of.
Curious Child is Happier
Curiosity is linked to individual happiness, even though this quality is so socially rebuked . The curious child asks and examines everything in his path and he does it without restriction, so he can be confused with indiscretion or impudence.
In fact, all of this has a base in the brain that has already been researched. The brain during these first years of life is very busy generating new circuits and connections, so it consumes a lot of energy, but, at the same time, an intense activity justifies the need to discover the reason for things and to uncover unceasingly.
The curious child plays, tastes and experiments, and does not care if he violates certain social norms or rules, otherwise he will not be able to learn what is interesting to him.
When talking about social norms, we mean (for example) in the domestic and academic fields the need to occupy unusual spaces to paint (a wall), break symmetries or arrive at mathematical results without taking into account the usual procedures, etc.
Of course, in order to achieve harmonious coexistence in common places, we may need to restrict your way of expressing yourself (for example, by providing a blackboard or a sheet of paper), but you should never judge or question the curious child (your questions) or your expression.
So we understand that the curious child has curiosity as an internal guide who (if not cut) shows the world as an exciting place to explore.
It is very interesting to know that, if children are not subjected to very strict rules of behavior or learning, they are highly permeable to novelties and maintain mental flexibility throughout their lives, which also makes them more sociable and competent in interpersonal relationships. .
Where does curiosity come from?
The rapid growth of the brain during the first years of life, justifies an enormous expenditure of energy and a high consumption of glucose, more than the brain of a developed adult.
The infant brain has more neurons that must be fed . And what happens when you grow up? It appears that (near adolescence) a process known as neuronal pruning begins that eliminates connections related to skills that are not practiced, so that they are lost through disuse.
Based on this idea, it is possible to affirm that the child's need to try many activities of interest, until (finally) he gets what he likes most is curiosity.
And the diversity of interests that appears in the first years of life, is positive in that it allows them to reveal which activity they really satisfy and for which they have remarkable skills.
However, the interest of the curious child should not be limited only to its effects in the academic or leisure field, since very interesting skills can be acquired if this "exploratory" curiosity takes other paths. Contact with nature, for example, ends up being the best form of knowledge, which allows you to learn to respect the environment.
Some scholars claim that of the 24 forces that humans can possess, one is curiosity, which ultimately becomes a way of satisfaction.
Biggest Children's Curiosities
The curious child, asks, questions and has a universe of creations inside her head. This phase begins around the age of 5, when the child is beginning to better understand what is around him and can be both the grace and nightmare of the parents.
A survey conducted by a British website states that mothers are the ones who suffer the most, as children prefer to take their doubts with them. These doubts are often funny, for example:
Where do babies come from;
Because her sexual organ is different from Dad or Mom;
Because the sky is blue;
Where the sky ends;
How fish breathe underwater;
Because there are evil people in the world and many others.
How to Feed Children's Curiosity
The curious child uses as a learning engine all the questions that are formulated in his mind, therefore, feeding this curiosity can make him better understand some situations, benefiting his critical sense.
How can the teacher help the curious child?
The first thing is to banish fears and prejudices, it may be necessary to make an effort to forget what was said in a negative tone about the curious child: he is bold, restless, indiscreet, he does not pay attention.
Reverse these definitions and transform it into: "it is spontaneous, they have a lot of interest, it is genuine…", in this way, it is possible to look at it with new eyes and it will be very beneficial for everyone.
Strive to work on communication and create surprise.
Listen, be interested in your questions, encourage the curious child to look for surprises, let him laugh and be happy in class.
Share parts of your life with her.
In addition, all of your classes do not have to be routine: one day you can tell an anecdote, the next, it presents you with a challenge, on the third, put on relaxing music for 10 minutes, and on the fourth, take them to the laboratory to carry out an experiment. and better if it comes as a surprise to them.
How can parents help a curious child?
Accept your questions, answer your concerns, don't judge, adapt to your interests and try to answer it.
The curious child is not only a child who is often classified as indiscreet , but a child who maintains something very useful for his development.
It is important to remember that parents have a responsibility to help them believe in a world more open to their interests and therefore become engines of change. Curiosity is not a map, but a compass.
See Also: Family Nudity, Yes or No?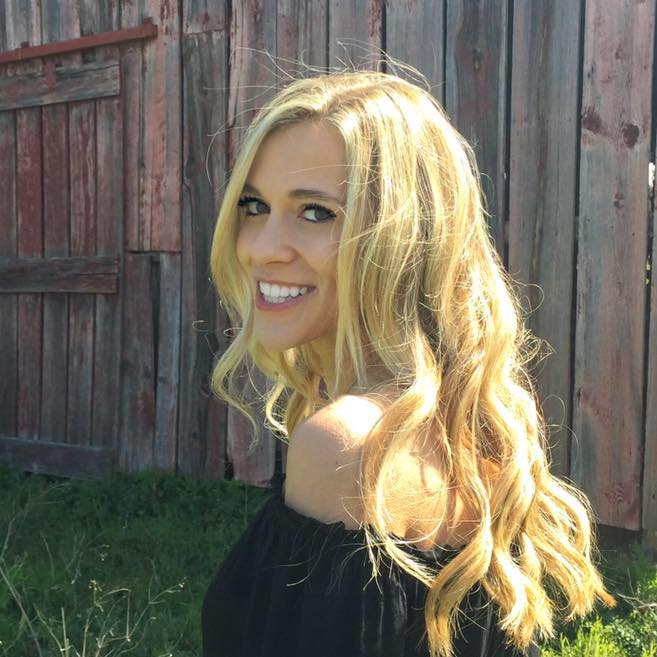 My name is Dr. Alexis Hart I am 38 years old, I am the mother of 3 beautiful children! Different ages, different phases 16 years, 12 years and 7 years. In love with motherhood since always, I found it difficult to make my dreams come true, and also some more after I was already a mother.
Since I imagined myself as a mother, in my thoughts everything seemed to be much easier and simpler than it really was, I expected to get pregnant as soon as I wished, but it wasn't that simple. The first pregnancy was smooth, but my daughter's birth was very troubled. Joana was born in 2002 with a weight of 2930kg and 45cm, from a very peaceful cesarean delivery but she had already been born with congenital pneumonia due to a broken bag not treated with antibiotics even before delivery.