Who has never had a sneezing fit and had problems with a runny nose? Yes, this is a very common problem and it usually comes with several others. What we call a runny nose is just a symptom of breathing problems that can often be more serious than we think. Do you want to know more about why coryza exists and how to treat this condition? And why is it that just being a symptom, a runny nose is so important? Read the text to the end and check out everything we have to say!
What is Coriza?
We can define coryza as inflammation of the nasal mucosa, which, in turn, is a symptom resulting from some disease or allergy. Such inflammation is characterized by the creation of a mucus , which can be thin and transparent, yellowish and thicker and even carry a dark green color, this usually when there are bacterial infections.
The runny nose can be accompanied by sneezing and also nasal obstruction, that is, it can cause the nose to become blocked. In other words, a runny nose is what causes the famous symptoms like runny nose, which can be quite uncomfortable.
Causes of coryza
As we have already said, runny nose is usually a symptom of some other problem, such as an allergy or a disease like the flu, for example. Some of the main causes of coryza are:
Rhinitis – Rhinitis is characterized mainly by irritation of the nasal mucosa, which invariably ends up causing a runny nose.
Cold – Caused by several types of viruses, most commonly the rhinovirus, colds have a runny nose as one of their main symptoms, precisely because it is a respiratory disease and irritates the nasal mucosa.
Flu – Another well-known disease that has runny nose as one of its main symptoms. When a person has the flu, they usually have a yellowish or even greenish mucosa that runs from the nose.
Tuberculosis – Tuberculosis is a bacterial disease that directly affects the lungs and that, in addition to runny nose, also causes shortness of breath, fever, chills, among other symptoms. Because it is a bacterial disease, a runny nose is usually accompanied by a strong colored secretion, usually green or rust-colored.
Of course, these are not the only causes of coryza. Other types of allergies such as bronchitis and sinusitis, in addition to diseases such as hay fever, can also cause this symptom to manifest. However, we decided to show here just a few examples of the most common ones that occur so that you have a general idea of ​​the main causes of coryza.
Why is Coriza important?
Not that having coryza is important for your health, but the fact that it presents is important so that you can investigate its causes and, therefore, treat the disease or allergy. For example, if a person has constant runny nose, they may not know they have allergic rhinitis and, therefore, never undergo any type of treatment. In this sense, coryza is important because it is a warning sign for possible problems in your health and also for you to treat yourself before a problem evolves into something more serious.
Are runny nose and nasal congestion the same thing?
In reality, nasal congestion is the term used for when a person has a blocked nose , while a runny nose is what causes this blocked nose. In other words, we can say that coryza is the cause of nasal congestion , or that one is a consequence of the other. So, although these things are always related, they are not the same thing.
Runny nose treatment
A runny nose is definitely something that bothers you and which, if left untreated, can cause you to have bigger problems, like a severe allergy attack or even the development of pneumonia. For this reason, it is very important not only to know what it is, but also how it should be treated.
In general, the treatment for coryza should be a type of treatment that acts directly on the problem that originates it. That is, if you have a runny nose due to a bacterial infection, it is very likely that a doctor will prescribe antibiotics to relieve symptoms. Another example is treatment with an antihistamine when the runny nose is caused by allergic rhinitis.
To relieve runny nose, there are some home treatments, such as washing with saline, which helps to unclog the nasal passages and makes it possible for a person to breathe more easily. In addition, eating spicy foods also helps in this regard, although excess can cause discomfort.
It is always important to emphasize that only a doctor can diagnose and prescribe the correct medication to treat coryza. Therefore, never take medication on your own. This may not work, in addition to worsening the symptoms in some cases.
Respiratory allergies are quite common, especially in those who live in big cities or have a lot of pollution. And if coryza is one of the most common symptoms of this type of allergy, it is very important to understand its origins and, mainly, what to do to treat it and prevent this from being a big problem in our lives. If there are health problems that we cannot avoid, it is important that we at least know how to deal with them.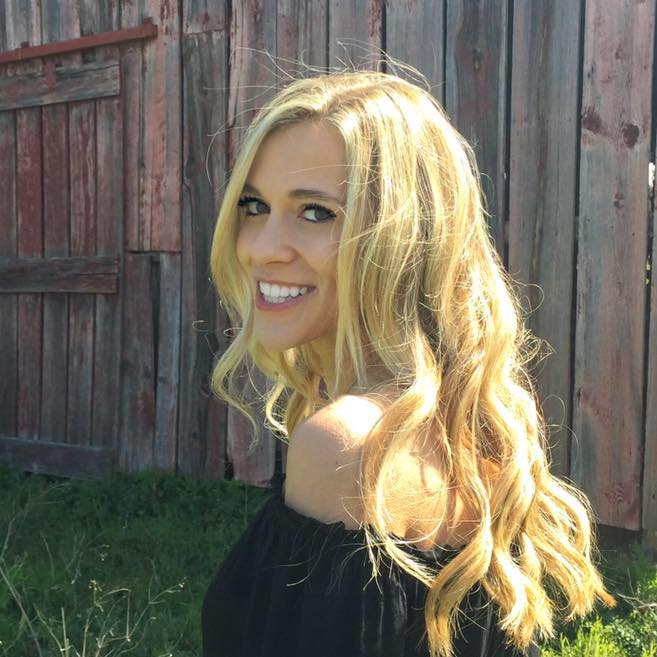 My name is Dr. Alexis Hart I am 38 years old, I am the mother of 3 beautiful children! Different ages, different phases 16 years, 12 years and 7 years. In love with motherhood since always, I found it difficult to make my dreams come true, and also some more after I was already a mother.
Since I imagined myself as a mother, in my thoughts everything seemed to be much easier and simpler than it really was, I expected to get pregnant as soon as I wished, but it wasn't that simple. The first pregnancy was smooth, but my daughter's birth was very troubled. Joana was born in 2002 with a weight of 2930kg and 45cm, from a very peaceful cesarean delivery but she had already been born with congenital pneumonia due to a broken bag not treated with antibiotics even before delivery.