For women whose focus at the moment is totally far from pregnancy and have an active sex life, worrying about contraception is key. There is no other formula to prevent pregnancy if it is not prevented. With this in mind, in the 60's the contraceptive method was developed, which would offer more security and comfort for women, in addition to sexual freedom.
Few know the history of the contraceptive and for that reason, we went deeper to understand why this method was developed and its importance in society. You have certainly heard that in the past, sexual intercourse was seen as a specifically means of reproduction , where pleasure, especially women, was not aimed. For this reason, it was very natural to see families with 8, 10, 14 children, for not being able to control male desires and ending up making the wife pregnant several times.
Experiencing this reality, a feminist and a businesswoman came together to develop a method for women that was effective, safe and inexpensive, and thus the birth control pill marketed worldwide and currently produced by thousands of companies was created. Even with an extensive list of contraceptive methods offered today, birth control is still at the top of the list of methods most used by women.
What is Contraceptive?
Contraceptives are small pills produced based on hormones, which prevent ovulation from occurring during the menstrual cycle and thus the woman does not go through her fertile period. Currently, we find two types of contraceptives available, the combined hormone pill (estrogen and progestin) and the well-known mini-pill, which is produced only with the progestin hormone, which is the most similar to the natural female hormone , progesterone.
Like any other contraceptive method, the contraceptive is not a 100% safe method and must be used in a controlled manner to ensure its best effectiveness. Therefore, its use is recommended only for extremely ruled women , who will use the method cautiously and rigorously, otherwise, it does not offer protection.
How to use the contraceptive?
As the main focus of the contraceptive pill is to prevent ovulation, the pills should be taken daily, preferably at the same time, until the pack is finished. After finishing, a pause must be given for menstruation to occur. This pause can vary from the type of hormone used or even from the type of contraceptive. The ideal is to follow the instructions given in the instructions for each contraceptive and follow the gynecologist's instructions.
Most contraceptives have 21 pills and ask for a 7-day break, but some have 24 or 28, which are for prolonged use or even with ineffective pills during the break phase, just to ensure that the woman does not forget to take in the right time. In this period of ineffective pills, menstruation occurs normally. If you are going to start using the contraceptive for the first time, the ideal is to take the pill of the day marked on the pack on the 1st menstrual day . At the end of the card, the 7-day break must be given and on the 8th day a new card must be started.
IMPORTANT: It is worth noting that in the first month of contraceptive use, other contraceptive methods must be used. As much as the effect is daily, doctors request this care to ensure that an unwanted pregnancy does not occur. Therefore, use a condom in the first month of use.
What is the Best Time to Take Contraceptives?
There is no ideal time to take the contraceptive, as this can vary from your routine and your habits. It is best to choose a time that you are sure you will not forget, and if you think it can still happen, a tip is to put it on your cell phone alarm clock or even on a menstrual cycle monitoring application that offers this function.
Most women prefer to take before bed, this follows a routine and they always sleep at the same time or at an approximate time. Always leave the card in view or close to the bed area, to ensure easy access. Over time, taking the pill will become a daily habit as well as taking a shower and brushing your teeth to sleep.
And when to forget to take the pill at the right time?
Obviously at some time or another, you may forget to take the pill or simply not be able to, because you are not in access to it. For example, you are at a party, your time to take the pill is 10 pm, you will not be running home just for that. Thinking about these situations, it is best to leave the pack of pills always in the bag, wherever you go, ensuring that wherever you are, you will take it right. But, if you do not usually carry the pack in your bag and it is past the time of taking, the ideal is to take as soon as possible . Came home, take the pill and that's it. Do not skip this pill in the pack and do not leave it for the next day.
In the event of forgetting more than one pill or for a period longer than 12 hours, the effect of the contraceptive pill can be cut. In these cases, the use of condoms during this period is recommended to ensure that an unwanted pregnancy occurs.
What if during the contraceptive break the menstruation does not go down?
During the week of contraceptive break, menstruation is expected to occur. But what if it doesn't happen, what to do? This is a major concern of women who take the birth control pill and it causes great fear that the pill has failed and a pregnancy has occurred. But in fact, some factors must be evaluated!
If you have taken the entire pack correctly, without missing a pill, there is no risk that the pill has failed. But if you stopped taking it sometime, skipped it, or took it late for a
very long time, a fertile window may have been opened during that time . The ideal is to do a pregnancy test to confirm! If you want, you can find high sensitivity tests from Famivita here in our online store.
Injectable contraceptives
In addition to the contraceptive pills, there is another contraceptive method that causes the same effect, but with less work for the "forgetful", which is the injectable contraceptive. Just like the oral method, the injectable contraceptive is composed of hormones that are intended to block ovulation , their only difference is in the form of use.
Just like oral pills, injectable contraceptives can be based on estrogen and progesterone or only progesterone, which after application starts to release small daily hormonal doses. In addition to the monthly injection, there is the option of quarterly injection which are composed of the hormone progesterone, which have greater durability and therefore are absorbed slowly by the female organism, providing a longer period of protection.
However, both oral contraceptives and injectables must be started together with another contraceptive method, such as condoms, since the first month is not completely safe.
Advantages and Disadvantages of Injectable Contraceptives
The first very obvious advantage of using injectable contraceptives is the fact that you do not have to take them every day, and so you do not run the risk of forgetting and ending up "losing the month" of protection due to a single day. Thinking about that point, it would be perfect, wouldn't it? But the truth is that its use has disadvantages as well and can cause some discomfort , so the ideal is to put it on the scale and see what is best for each woman.
Injectable contraceptives are also at the top of the list of options for controlling PMS symptoms . For women who suffer from severe symptoms at this stage, it may be a choice. Another positive point is that this type of contraceptive helps to reduce the risk of cancer in the cervix and ovaries, a disease that has been growing at an alarming rate every year.
In the disadvantages, body bumps are at the top of the list, which give the impression of having gained a lot of weight. This is the main complaint of women who use this method, but of course, not all of them suffer from this effect, it goes from organism to organism. Another disadvantage is leaks during the cycle, which occur due to the low level of progesterone in the body, so they can happen when you least expect it.
What if I forget to take the contraceptive injection on the right day?
The ideal is that you do not forget and if possible set the alarm to remind you, but if it happens you should follow the guidelines for each type of contraceptive. If in the case of taking monthly use, your tolerance for receiving the injection is a maximum of 2 days, while those for quarterly use up to a week of tolerance. Remembering that, if you delay the day of taking, the condom should be used as a guarantee for at least the first 10 days after the injection.
If you have stopped taking it for a period and want to return, the process must be started "from scratch". Wait for the next day of menstruation and take the same day, starting a new cycle. Don't forget to take precautions in the first month of use!
Photo: Ceridwen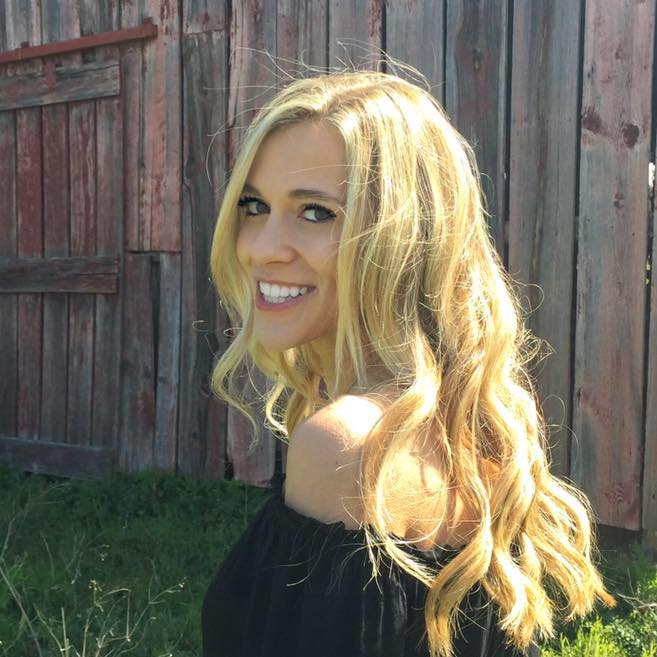 My name is Dr. Alexis Hart I am 38 years old, I am the mother of 3 beautiful children! Different ages, different phases 16 years, 12 years and 7 years. In love with motherhood since always, I found it difficult to make my dreams come true, and also some more after I was already a mother.
Since I imagined myself as a mother, in my thoughts everything seemed to be much easier and simpler than it really was, I expected to get pregnant as soon as I wished, but it wasn't that simple. The first pregnancy was smooth, but my daughter's birth was very troubled. Joana was born in 2002 with a weight of 2930kg and 45cm, from a very peaceful cesarean delivery but she had already been born with congenital pneumonia due to a broken bag not treated with antibiotics even before delivery.