Birth control is always the best option for anyone who is back to sexual activity, right after the baby is born. When the guard is over and sex returns to the life of the "puerperal" woman, all possible precautions must be taken to avoid scares and also the dreaded amended pregnancy . The breastfeeding is the most important phase for mom and baby. In addition to strengthening the baby without equal, the woman has recovery from childbirth favored. But, do you know what the contraceptive is  for those who breastfeed?
Ideal Medication
First of all, we must remember that any and all medications, including postpartum contraceptives, must be under medical guidance . But for those who are in this phase to have an idea of ​​what to expect, we will list the most appropriate contraceptives in breastfeeding.
The contraceptive in breastfeeding is indicated with the formulation of only one hormone, the vast majority of them is the base of synthetic progesterone . This natural hormone in the woman's body, which prevents pregnancy but is also ideal for helping to continue breast milk until the woman wants to breastfeed. It is safe and also easily accessible, however, the way it is taken is different and recommended by each doctor who accompanies the woman.
Most well-known and used contraceptives:
Cerazette: Pill continues without breaks based on synthetic progesterone. The active ingredient of this pill is the progestin alone desogestrel.
Micronor: Based on Norethisterone, also a derivative of progesterone, it has 21 pills in its pack and a 7-day pause during its use is indicated. Micronor is suitable for those who have recently given birth and are resuming contraception as it is a low-dose hormonal pill.
Minipil: Also based on progesterone, Minipil is relatively new to the market but has been gaining more and more fans for its efficiency and low cost. In addition, it is also indicated for parturients and lactating mothers.
Depo Provera: Do not confuse with Provera ! This is an injectable medication and also a progesterone base like Provera, but it has a prolonged effect. Depo Provera lasts about three months in the body. Its pros promise to overcome the cons, but it should be a choice together with your doctor to measure the "cost" x benefits. Like all injectable medications , Depo Povera cannot be interrupted in the middle of treatment if something goes out of control, one should wait for the recommended period and then resume with another formulation or form of contraception.
The Pros and Cons of Contraceptives in Breastfeeding
Like any other contraceptive, birth control pills in the form of pills or injectables can bring side effects such as drowsiness, increased breast sensitivity, weight gain and also escapes. In fact, escape is the most common side effect of any progesterone-based pill.
Side effects
Its excess or decrease, can cause these brown blots  for a few days. If it is persistent, the doctor should be consulted to readjust the dosage or change the brand  of the contraceptive for lactating women . This adjustment usually takes effect when the escape is persistent. The other symptoms are variable and can only be felt from organism to organism.
Leg pain, heaviness and abdominal swelling are also recurrent. The difference in acceptance of progesterone and also in the dosage (the progesterone for those who are breastfeeding is usually in very low doses, only to inhibit ovulation ) because, each organism needs a minimum amount of medication to work.
IMPORTANT: It is not advisable to use the same contraceptive as a friend, acquaintance or family member who is breastfeeding. It may not be ideal for you due to the dosage of progesterone and the variation in hormone processing still in the making.
Indication of the Obstetrician
The precautions to be taken at the time when sexual life is resumed is to return to the obstetrician who delivered your baby and request the ideal medication for your body. After that, take at least 20 days the contraceptive even while breastfeeding, before having unprepared intercourse and releasing general.
The body takes time to react to contraceptive medication and the ideal is to wait or take care of these first days with the new medication. There are women who adapt very well to this type of contraceptive in breastfeeding, but others have side effects such as pain and headaches , swelling, colic and other problems, but in general it is well accepted and tolerated by the body.
It is worth talking to your doctor about contraceptive forms like hormonal IUDs or not and even an implant. We must remember that those who breastfeed are less likely to get pregnant quickly, in the first and second month after delivery, but it is still possible that it will happen! Contraceptives will bring your new sexual life more tranquility , enjoy it safely and without crickets!
A tip for moms who intend to have another baby or have a tempting friend. Did you know that Patricia Amorim in partnership with the company Famivita developed some products that help couples to get pregnant faster? Among them are the fertility vitamins FamiFerti and ViriFerti, the lubricating gel that plays a role in cervical mucus and ovulation and pregnancy tests, can be in a tempting kit as well. You can get them here in our online store.
See also: Injectable Contraceptives – More Benefits or Disadvantages?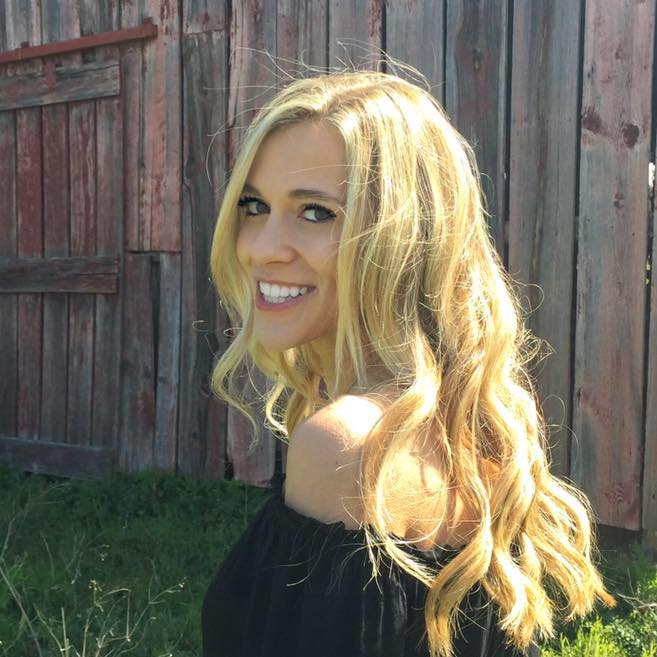 My name is Dr. Alexis Hart I am 38 years old, I am the mother of 3 beautiful children! Different ages, different phases 16 years, 12 years and 7 years. In love with motherhood since always, I found it difficult to make my dreams come true, and also some more after I was already a mother.
Since I imagined myself as a mother, in my thoughts everything seemed to be much easier and simpler than it really was, I expected to get pregnant as soon as I wished, but it wasn't that simple. The first pregnancy was smooth, but my daughter's birth was very troubled. Joana was born in 2002 with a weight of 2930kg and 45cm, from a very peaceful cesarean delivery but she had already been born with congenital pneumonia due to a broken bag not treated with antibiotics even before delivery.