When you are a woman it is quite common to go through certain unexpected situations during the menstrual cycle, such as bleeding. This can often be related to hormonal problems, taking certain medications or having sex. When this happens, we call it contact bleeding.
But is this a bad thing? Why does it happen, anyway? How to make contact bleeding stop? These and other questions will be answered in today's text. Read on and find out everything you need to know about this not-so-unknown phenomenon.
What is Contact Bleeding?
Contact bleeding is nothing more than bleeding from the vagina during or after intercourse. When it occurs, it usually worries a lot because it is usually not known what caused that bleeding.
On the other hand, many women do not give due attention when this happens because they confuse contact bleeding with menstruation , especially those who do not have a very regulated cycle, since it can also occur during or after sexual intercourse, depending on the season in which this relationship takes place.
What Causes Contact Bleeding?
There are several causes for contact bleeding to occur. As this is a problem that can vary a lot for each case, it is only possible to have a general idea based on some information such as the woman's age, her lifestyle, her genetic tendencies, among other things. Some of the main causes of contact bleeding are:
Hymen rupture;
Very Intense Relationship;
Mild Diseases;
Long time without sex;
Vaginal Cancer
Let's talk more deeply about each one, explain how and why each one occurs.
Hymen rupture
The hymen is a thin membrane that covers the entrance to the vagina and helps prevent infections, especially in childhood. In the first sexual intercourse, it is usually broken and this break, most of the time, causes bleeding. This is quite common and is not a cause for concern.
Lack of Lubrication
When a woman's vagina is very dry, the friction that intercourse causes ends up causing the inner part of the vagina to hurt and even bleed. This is more common in menopause , but it can also happen with younger women. In cases like this, it is recommended that the woman use some type of lubricant to help not create so much friction.
Very Intense Relationship
A very intense sexual relationship can also create sores in a woman's vagina, which ends up causing bleeding after intercourse. Care must be taken that these small wounds do not create any type of infection, which can end up becoming a big problem.
Mild Diseases
Contact bleeding can also cause various types of diseases such as pelvic inflammatory disease or even candidiasis. If this type of bleeding occurs often, it is necessary to see a doctor and do the tests to check if there is any type of disease that may be disturbing you.
Exhaust Bleeding
It usually happens because of the use of contraceptives that contain hormones like estrogen and progesterone in low dosage. When a problem occurs in the concentration of these hormones, bleeding also occurs. This type of bleeding can occur even without any type of sexual intercourse , but it is more frequent when there is.
Long time without sex
When a woman does not have sex for a long time, it is quite common for there to be a small amount of bleeding from contact, which usually does not mean anything serious. However, if there is severe pain or some discomfort, it is advisable to consult a gynecologist to check that everything is in order.
Pregnancy
In early pregnancy it is common for there to be light bleeding. When a woman still does not know if she is pregnant, this bleeding can be a cause for concern. In this case, medical consultation is also the best solution.
Vaginal Cancer
Vaginal cancer is more common after 50 years of age and, although it is rare, it can cause contact bleeding. It is necessary to pay attention and have the exams up to date, especially if you are part of the risk group.
How to Prevent Contact Bleeding?
As there are several reasons why contact bleeding occurs, it is very difficult to say exactly what to do to prevent it. However, there are some actions that can be taken that prevent not only bleeding, but also several types of diseases.
U sar condom during sex is always important to prevent any STD, and some diseases that also cause bleeding. Another thing to do is, when taking the birth control pill , make use of it correctly, without forgetting the days and taking it at the wrong times. This also helps to prevent any such bleeding from occurring.
Keeping up with all the gynecological exams is also a great tip to prevent many of these problems that cause contact bleeding from occurring. Another very useful and important tip is to use water-based lubricating creams and oils to prevent friction from hurting the vagina during sexual intercourse.
When to Worry About Contact Bleeding?
A woman must be concerned about bleeding when it starts to occur many times in a row. Although there are chances of it being light and harmless, it is always important to pay a visit to the doctor to find out exactly how your body is working and why this type of bleeding is occurring.
The doctor will identify and give you the coordinates to treat this problem. This is the easiest and most responsible way to deal with contact bleeding.
Having sex should be a pleasurable and beneficial activity in many ways and, when a problem like contact bleeding occurs, professional help should be sought as soon as possible so that this moment of pleasure in your life does not become a disorder.
A full sex life is part of a couple's happiness and directly affects their relationship. Therefore, it is always important that the two are always in tune, that one understands when the other has a problem and, more than that, that helps the other to overcome that problem. Don't forget, the physical and the psychological need to go together for a couple's sex life to be healthy.
See Also: Discomfort in Sexual Relationship – How to get around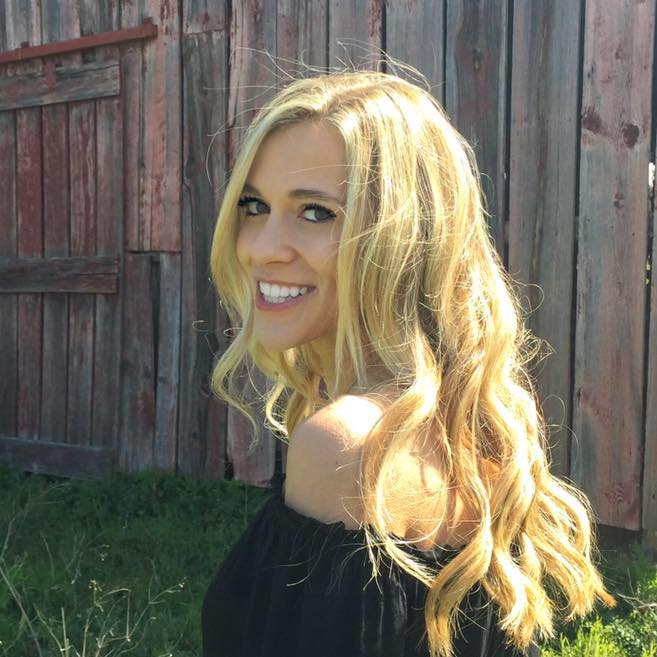 My name is Dr. Alexis Hart I am 38 years old, I am the mother of 3 beautiful children! Different ages, different phases 16 years, 12 years and 7 years. In love with motherhood since always, I found it difficult to make my dreams come true, and also some more after I was already a mother.
Since I imagined myself as a mother, in my thoughts everything seemed to be much easier and simpler than it really was, I expected to get pregnant as soon as I wished, but it wasn't that simple. The first pregnancy was smooth, but my daughter's birth was very troubled. Joana was born in 2002 with a weight of 2930kg and 45cm, from a very peaceful cesarean delivery but she had already been born with congenital pneumonia due to a broken bag not treated with antibiotics even before delivery.