Cinthia, a reader of Changing Diapers, presented us with her account of attempts to get pregnant and also of her birth. All the procedures you went through and today you go through again to get pregnant a second time. See how this 42-year-old warrior stands firm in the purpose of being a mommy again and says that it may seem complicated, but it gets so simple …
"At 34 I found out I was pregnant after just 2 months without injectable contraceptives for 10 years… I lost 2 days before I knew the sex of the bb . In 2006 I got pregnant again and also lost 2 days before I knew the sex. I looked for a specialist who said that my exams were all normal so it was a coincidence, where I said: no doctor, because coincidence does not cause abortions . I believe he thought: how could this creature so sweet become a jaguar with sinusitis so fast?
Then he said: ok, to clear your conscience, let's do a magnetic resonance imaging of the uterus.
Okay, diagnosed: Focal Adenomyosis, if it were multiple, I would never get pregnant. He kindly prepared a form and so on… I sent it to SUS, waited 2 months and got the drug Zoladex, 3 injections one per month and cost an average of 2,000.00 each. Jan + Feb + Mar passed quickly and on 02 / June I had my positive. With the ultrasound we found it to be 2 bbs, however, the doctor of the ultra-beast was suspicious of one of them and asked me to come back in a few days; where he confirmed that only one of the babies was growing , the other, the body would absorb. I stayed exactly 5 months in absolute rest and when I decided to participate in a job, 2 days later I had contractions and 2 more days, hospitalized.
The baby was almost 27 weeks old, I went to a maternity hospital (with health insurance) and the cute doctor on duty arrived and said: you know the baby will not survive, you know? My husband didn't say a word, he kept trying my doctor's cell phone when he arrived and sent me to a room. The news flew through the corridors of the maternity and the same afternoon I received a visit from a mother who said that her daughter was born with 600 grams, was already with 1,500 and very well. I sincerely hope that that cute doctor went to the North Pole (only with one-way ticket) and a very small heater because I'm not that bad, right? . I was discharged in 4 days but 4 days later I started to have contractions.When I arrived at the maternity hospital, they started looking for my doctor (who was on the beach, 60km from my city). So the head of the nurses said that there was no time for an ultrasound because I was almost 8 dilated and would go for a normal delivery but she looked at me again and sent for a midwife with 32 years old from home.
Have you ever seen those beautiful rays of sunlight that pass through the clouds and seem to make the shape of a hand? God's hand? So, there he was when the midwife lady arrived and touched my stomach 2 times saying: he is sitting! I only heard screams of cesarean section, incubator, etc, etc … and my dear doctor arrived with another doctor (the cesarean partner). My baby was born soon, weighing 1,135 kg and 36 cm and was sitting behind the placenta of the other baby… my uterus was sewn out, I was in recovery for 9 and a half hours under the effect of morphine.
We stayed in the hospital for 63 days, he was not intubated, he had no sequel, he just needed to gain weight. During this period My milk dried up, I had postpartum depression  the day after the baby arrived at home (hemorrhage, fainting, I was hospitalized) a cyst 5cm, grip for 1 year and a half and SURVIVED! Uffaaa. Today, at 42, 5 years later, we are trying another baby. What I heard the most was: Are you brave after all that has happened? In September I started taking folic acid, I did all the exams, everything was ok! I didn't take any contraceptives until then, I menstruated normally every month, in October I took an anxiolytic and when I decided to start trying in November / 13 my period didn't come, I had an ultra and I had 3 follicles retained(they said that probably the anxiolytic acted on the pituitary gland and retained the follicles).
Doctor prescribed something for 10 days (I don't remember a name), in December menstruation started and from the 2nd day to the 6th day I took indux 1 a day. On the eighth day of the cycle I did an ultra p to see if I had ovulated and the 3 follicles were still there. I had a Uno Ciclo contraceptive injection and 24 days later I menstruated again for 8 days. From the 3rd to the 7th day of the cycle I took clomid 2 a day and metformin 2 a day and on 23 / jan I did an ultra where he accused that I ovulated the day before… ok ! I had all the symptoms of pregnancy: pain in the left ovary and in the bottom of the belly, headaches, sensitive breasts with blue veins, itchy stomach, poor circulation in the legs, coffee grounds, clear mucus with thin blood, yellow mucus). The show was on 10/02 but I was anxious so on 03 I did a quantitative beta: 2.0.On February 6, I started to have coffee grounds only when the paper passed, and so it was until the 15th, on one of the days I had egg white mucus with a little blood, ALONE !!!
I knew that if I wasn't pregnant, I would have a problem because I can identify my body's signs well. I did 3 pharmacy tests and another quantitative beta on 02/17 = result – 1.2 Negative. Bóra p another ultra because the pain continued … Result: I had LUF (Luteinized Follicle Syndrome) I menstruated such coffee grounds I was trying to ovulate but I have 1 follicle in each ovary, both retained and an adenomyoma in the left ovary. pains. The ultra beast said that clomid is a double-edged sword and made my endometriosis come back because in September / 13 when I took the exams to start trying to get pregnant, I had 2 mature eggs… And everything was great just not I tried to get pregnant because I had just started taking folic acid, the ideal is 3 months before.Now it is time to take a cycle again so that they go down and keep trying.
Ps: I have two follicles WITHOUT the use of clomid but they are retained. Why did I use clomid? I don't know … aaffeee. I look at my little 5 year old, 1.20 tall… .weight 21.5… ambidextrous, speaks and sings in English (my mom says the 2 are in there..ha ha ha) and remember they said: poor thing … . Haha ha
It is complicated? No, for us mothers, it's that simple!
Kisses. Cinthia "
See also: Autism – What is it anyway? Testimony of Mama Karine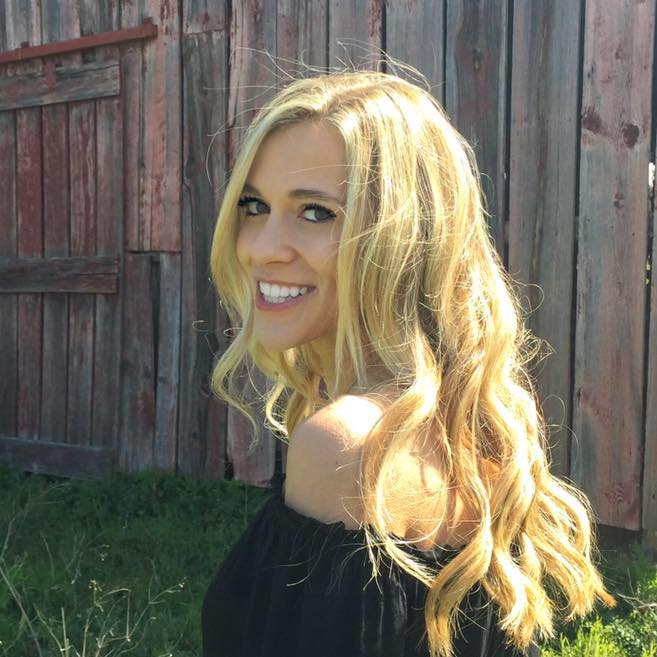 My name is Dr. Alexis Hart I am 38 years old, I am the mother of 3 beautiful children! Different ages, different phases 16 years, 12 years and 7 years. In love with motherhood since always, I found it difficult to make my dreams come true, and also some more after I was already a mother.
Since I imagined myself as a mother, in my thoughts everything seemed to be much easier and simpler than it really was, I expected to get pregnant as soon as I wished, but it wasn't that simple. The first pregnancy was smooth, but my daughter's birth was very troubled. Joana was born in 2002 with a weight of 2930kg and 45cm, from a very peaceful cesarean delivery but she had already been born with congenital pneumonia due to a broken bag not treated with antibiotics even before delivery.